Jeff Showalter has worked at Cargill for 30 years. Currently he's operations training leader for Cargill's Agriculture Supply Chain business in North America. Before that, he was an operations leader in various locations across the Midwest.
The training programs have been a game changer for Cargill. Showalter knew early on that he wanted to be a part of that movement, which has now brought him to Iowa Falls.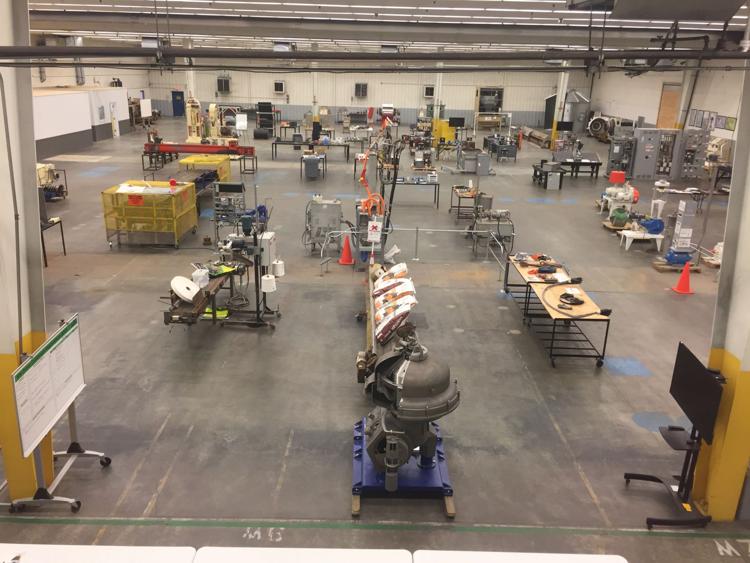 "I started leading our training programs while I was still a regional operations leader in Illinois," Showalter said. "I really enjoyed teaching our new employees so they were able to be successful in their roles from the start. After leading the training program for a few years, I realized this was something I wanted to do long-term and accepted the training leader position in 2010."
Because Cargill plants operate with very specific pieces of equipment, its suppliers often have their own training facilities. While training facilities for many industries are nothing new, Showalter said it is unusual to see such a comprehensive collection of agriculture-related equipment in one facility.
"To our knowledge, this is the only facility of its kind in the United States," Showalter said of the Iowa Falls training center.
Within its walls, which formerly housed Berry Plastics, are all the parts and pieces of a Cargill facility. Because plants can't afford to shut down in order for trainees to learn the moving parts of the line, the line has been broken down and modified for training purposes.
Over the last decade, Cargill has worked with suppliers to obtain small-scale replicas of the equipment that is used in its operations every day. That has made a real difference.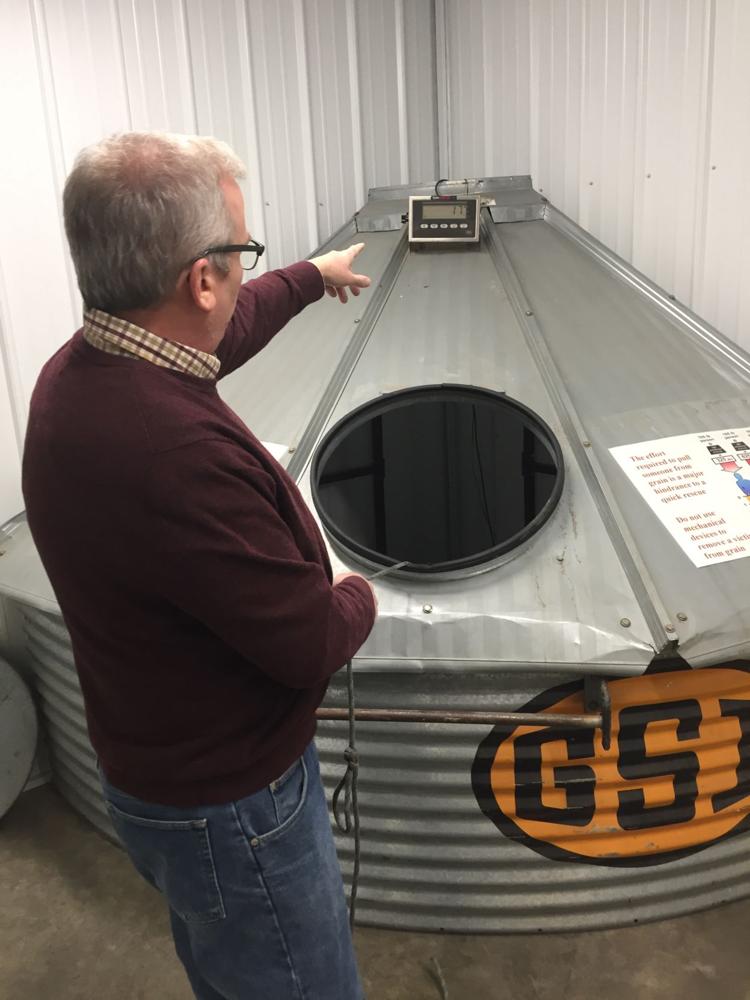 "We are able to operate that equipment in our training facility, then disconnect power and make it safe to open so people can see inside," Showalter said. "This very hands-on and visual approach allows us to discuss how the equipment works, common failure points, and proper maintenance techniques. We have also brought in a lot of failed parts, which often make for great training tools."
But that equipment takes up space. So much so that the Cargill Training Center has been forced to move twice.
"Our first training facility for our operations team was in a 40-feet by 80-feet building at our location in Arthur, Ill.," Showalter said. "It was very small and had no heat or air conditioning, which made training difficult some days, but our employees were still dedicated to learning. We quickly outgrew that location and moved into a warehouse that our cotton business owned in Cordova, Tenn., which is near Memphis. We've been conducting training there for the last seven years. Recently, our cotton business decided to move its headquarters and sell the building, so it was time to find a new home for our training facility."
That home became Iowa Falls. The move took place in November, and the first class was held in December. Already 75 people have gone through the facility. Showalter anticipates somewhere around 500 people will participate in training classes in Iowa Falls this year.
"Iowa Falls is a central location for the Cargill businesses the training facility serves," Showalter said. "Cargill purchased the old Berry Plastics building (913 Industrial Rd.) in Iowa Falls a few years ago. The team didn't need the entire building, so the space was available, and it is a perfect setting for our training facility."
Showalter said the purpose of creating a training center was to train new supervisors from Cargill's grain elevator business. Today, supervisors from other Cargill business are trained. People newly assigned to maintenance go there as well.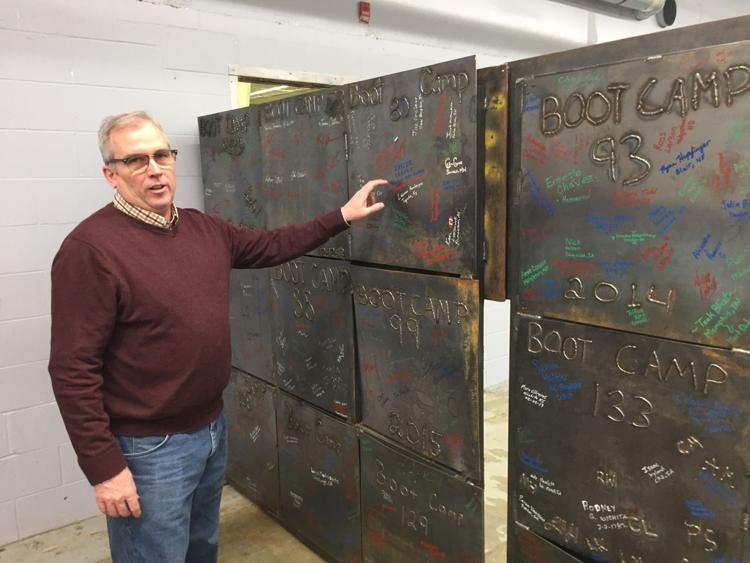 "Our classes cover safety, leadership skills, maintenance, process improvement, inventory control, and many other important aspects of managing a Cargill location," Showalter said. "Typically our trainees are from across the United States and Canada, but at times we will see people from literally all around the world. Most trainees are engaged in learning programs that span their first couple of years with Cargill. Our classes augment those training programs by providing the hands-on learning they need. Each class lasts one week, and we hold approximately 30 weeks of training per year."
Having already started with classes, Showalter said the new location has been perfect.
"The new facility in Iowa Falls has been a fantastic improvement for our training center," Showalter said. "The building has a unique floor plan that complements our training program. More importantly, the city has been very welcoming to me, my family, and to all of our employees visiting for their training. I have already received many comments about how nice the people are in this town, and of course I agree."
While there were concerns over things like accommodations, dining, and entertainment, there have been no issues. In addition to the trainees, subject matter experts are also included on the visitors' list. Coming from Memphis, where there is no shortage of things to do, Showalter said that was an issue when considering Iowa Falls. But it turns out those concerns were unfounded, thanks in part to a sort of partnership with Iowa Falls businesses like Highland County Club, the Scenic City Empress Boat Club, and Calkins Nature Area, which hosts classes for meals, networking and socializing.
"We're lodging everybody at the AmericInn and that's been wonderful, even better than with the hotels in Memphis," Showalter said. "I think part of that is that this is a smaller town and their staff cares about our business. The same is true for all the different restaurants and everything else in the area. Everybody we have come across has really tried very hard to accommodate our group, asking what we need or what they can do to help. One thing that we've learned since transitioning here is that there were things that were perceived as a negative — nothing to do in the evening for example. The reality is, like on Beale Street, we don't get as much meaningful connections. It's been unanimous so far that this is better, and we still have things to do."
Iowa Falls Area Development Corporation Executive Director Mark Buschkamp said his office was asked to answer those concerns.
"They didn't come to us looking for money or grants to move here, they just wanted to know what there was for 500 people over the course of the year to do when they aren't in training class," Buschkamp said. "They were interested in lodging, restaurants and stuff to do. We gave them that stuff and they seemed to like it and seemed to enjoy those things early on since they've been open."
Cargill's plant in Iowa Falls processes soybeans to produce meal products, hulls, biodiesel and glycerin. Other Cargill holdings bring food, agricultural, financial and industrial products to people who need them all around the world. The company has 160,000 employees around the world. This training facility is currently utilized by many different Cargill businesses. A couple examples include grain elevators, processing, salt, corn milling, flour milling and animal nutrition. That means a wide arrange of employees with different skills. While hiring practices tend to place the right employees, additional training that is offered at the facility is vital said Showalter.
"Good education and training programs elevate every aspect of the business," Showalter said. "We hire very smart and talented people, but it is critical that we continue to invest in their development by providing them opportunities to learn how to be successful in this industry."
The training center also provides proof of Cargill's commitment to employees.
"Years ago it was common for a company to ask a prospective employee, 'What are you going to do to make us more successful?' Today, young people want to know what the company is going to do to make them more successful and further their professional development," Showalter said. "During interviews we are increasingly asked the question, 'How can Cargill help prepare me for my career, and help me become successful?' This training center, which is unlike any other in the industry, is an example of our commitment to investing in our talent so they can continue to develop and better serve our customers."