Because COVID-19 is still so new, doctors and medical professionals still don't know a lot about it. Sometimes, they see healthy people contract the disease and suffer from adverse side effects, while other times people with multiple conditions that would put them at higher risk have no complications from the virus.
But there are simple things that almost anyone can do to maintain a healthy lifestyle and boost their immune system – even during a pandemic.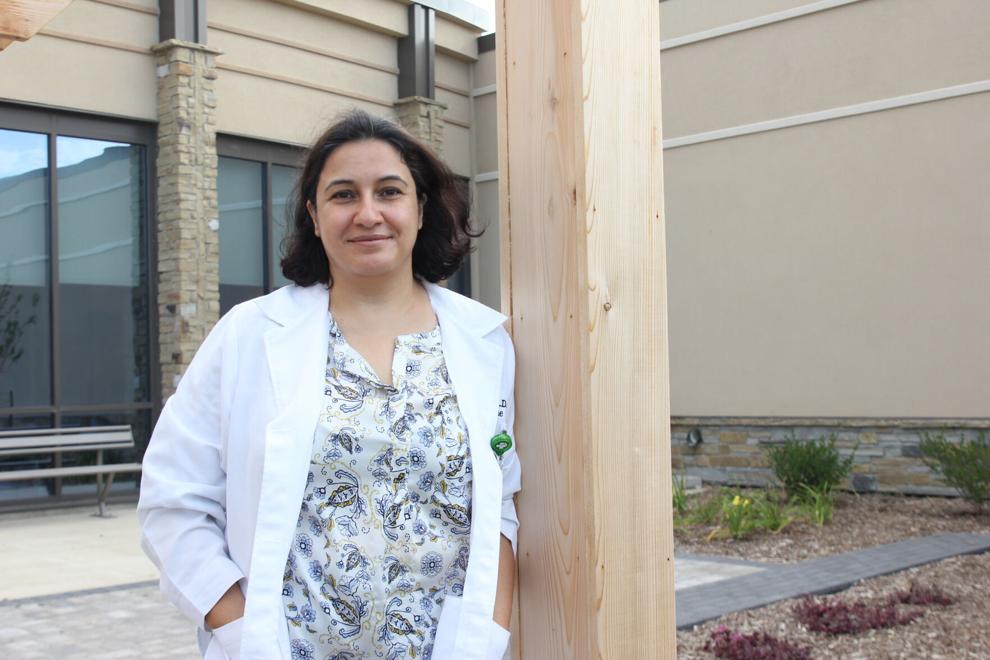 "Definitely, a healthy diet will help. But what is going on and why some people get it and get it really bad and some it doesn't, we don't know. We know that a healthy diet is good for you, so why not? We do that and hopefully it is going to prevent, but there is no guarantee," said Dr. Mahnaz Behdad, a physician at Hansen Family Hospital. "At the end of the day, I think if they do a healthy diet and they try to do the social distance and all the things until we have a vaccine, I think that will help the people."
A healthy lifestyle includes exercising regularly, eating right and once in a while taking supplements if needed. It also means regularly washing your hands and, these days, social distancing and wearing a mask when in public.
The most benefit comes from combining a healthy diet with exercise. One without the other isn't helpful.
Behdad suggests that everyone do moderate-intensity exercise five times a week for 30 minutes a day. That half hour of exercise can be broken up into 10 minutes here and 10 minutes there, as long as it equals 30 minutes.
As far as diet – everyone is different. In order to maintain a healthy lifestyle everyone should eat vegetables, good oils and ingest fewer carbs and less meat. Leafy green vegetables offer fiber and are important for a balanced meal. Fruits are also good because they contain antioxidants, specifically berries such as blueberries, strawberries and blackberries. While some fruits are high in sugar, the level in berries is lower than other fruits.
The biggest thing that Behdad discourages is premade meals.
"I highly discourage anybody to use any kind of processed foods. No ready meal," she said. "If you don't have time, prepare simple meals ahead for tomorrow. It's healthier than anything on the shelf. Everything on the shelf has sugar and the average of the sugar we get in our diet without even knowing it is way higher than you expect.
"I think you can get your nutrition from anything and everything," Behdad added. "I don't think that you have to have meat. I prefer less meat. For people that do not have any specific diet, if you have less meat and you decrease the meat in your diet then I think you will benefit from that."
In a perfect world, everything we eat would be fresh and organic and there would be no need for supplements. However, this isn't a perfect world. Behdad said she sees patients who are obese but also suffer from malnutrition because the things they're eating have no nutritional value. There are times that she suggests supplements for a short period of time.
"Nowadays that COVID is around, some studies show that Vitamin C and Vitamin D will help prevent and decrease the rate of side effects and adverse effects of the COVID if the patients get that," said Behdad. "Whenever I get those people, I will let them know to take Vitamin D and Vitamin C at least for the next two months in your life and then after that, forget about it."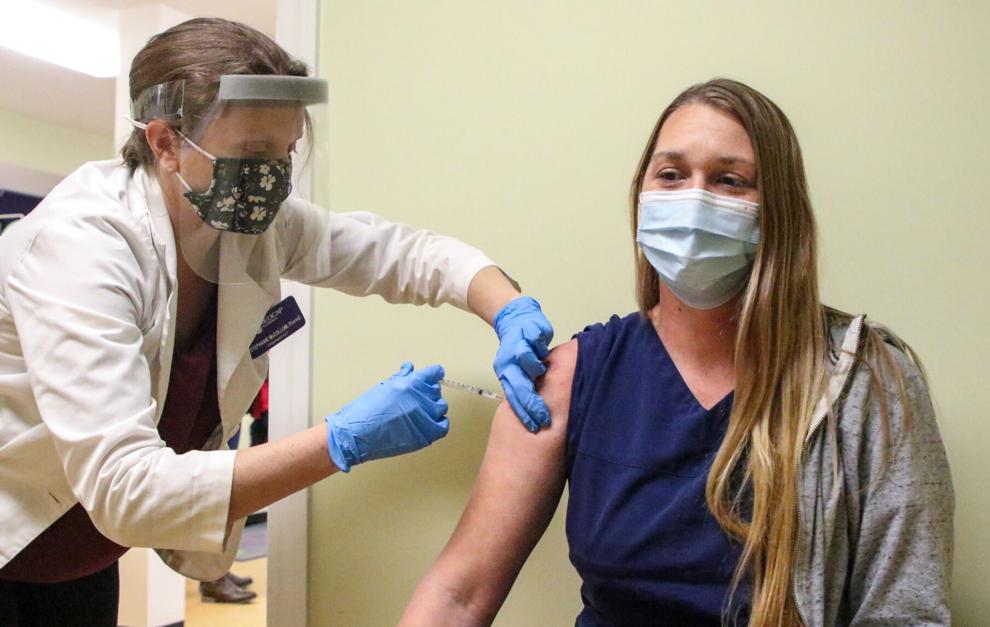 Behdad is also pro-vaccination. She encourages everyone to get vaccinated for COVID-19 as well as every other kind of vaccination. The rollout of the Moderna vaccine in Hardin County began at the end of December and is currently open to just healthcare workers, long-term care residents and staff.
"I think the benefit of that is way more than if there is a side effect or if there is anything else. I think we shouldn't just pay attention to conspiracy theories, especially in this part and we should learn more and we should learn our history," she said.
She also suggests that even if someone is vaccinated, they should still wear a mask until 90 percent of the population has received the vaccine. And as with anything, there are no guarantees. The vaccination is only 95 percent effective. Nothing in medicine is 100 percent.
Science and medicine are constantly changing. Behdad said her suggestions are her personal opinion and everything could change tomorrow. However, in the long run having basic healthy habits will help everyone.
"We don't need to try and add so many things to our routine and becoming miserable at the end of the day and forget about everything. I think if we just get used to these simple things, it will help us for the most part and we might get the disease, but the chances are less," said Behdad. "Even when you use the mask, you might get the disease, but again, it depends on how much virus goes through your body. I think at the end of the day, these simple things will help us whether we know it or not."