Donna Roberts, a pharmacist at NuCara Pharmacy in Ackey, has spent the past 34 years filling prescriptions and assisting customers with over-the-counter medications.
She grew up in the business, choosing to follow in the footsteps of her parents, both of whom were pharmacists in Webster City. Though she earned her degree through her studies at college, her passion and genuine concern for her patients was first learned from watching them as they cared for their own patients.
"It struck a chord in me, one that has remained with me over the past 34 years," Roberts said.
Being a pharmacist requires steadfast knowledge and the ability to remain current on the pharmaceuticals she is charged to dispense, as well as keeping up on her individual patients who rely on her for information. COVID-19 has only intensified that requirement.
Roberts' passion for her position has only magnified as the pandemic continues. She often sees individuals who, because of the pandemic, have chosen not to go to their doctors' appointments out of fear. It's her job to remind them a prescription cannot be refilled without that visit, but it's also been her job to remind them of the precautionary measures in place at those offices to keep them safe.
"I've had to advocate for my patients' normal health care issues and remind them it's as important as precautionary measures for the pandemic," Roberts said.
Though her pharmacy doors were closed to the public for a period of time, they are now open again. Roberts' patients are once again walking through the front door. It's something she missed.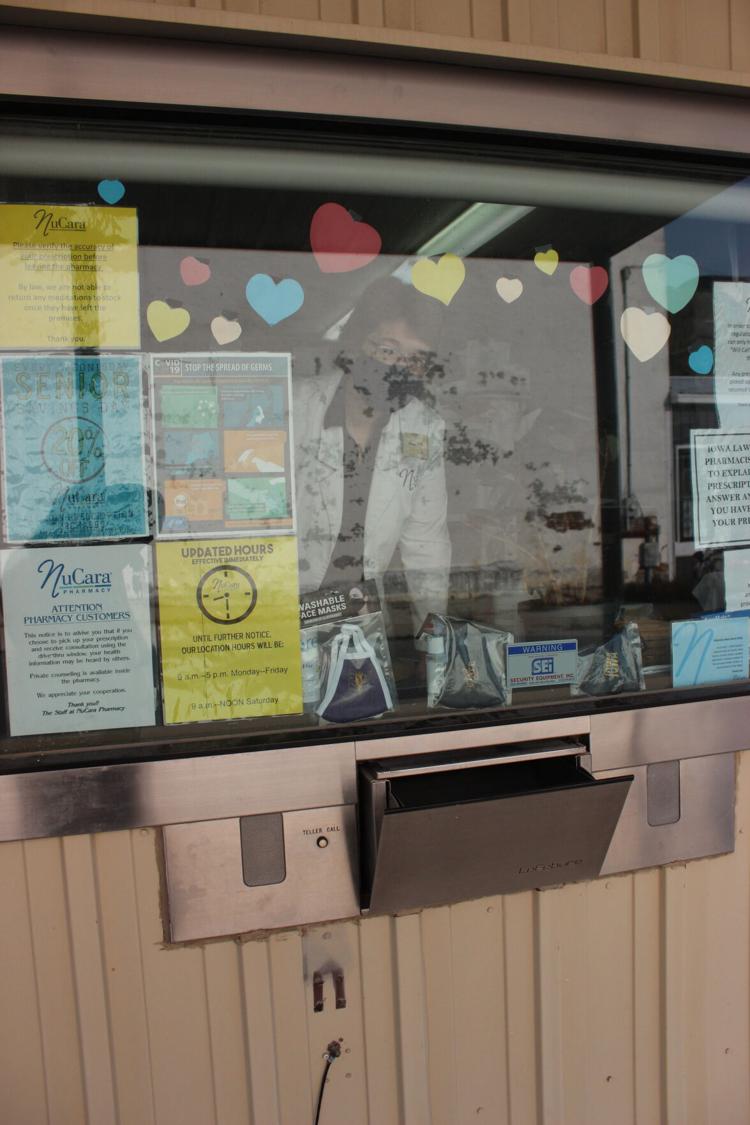 "I'm a very hands-on person – so working through plexiglass, the drive-up window, and with social distancing is sometimes difficult for me," Roberts said. The most difficult is how those measures lead to a lack of emotional contact with her patients – they want to ask questions but some aren't comfortable with the safety measures in place within the pharmacy.
She's pleased that she has seen very little hoarding of over-the-counter medications and items like hand sanitizer. For a period of time, her location could only get one bottle of sanitizer every six to 10 days. It was frustrating, not only for her clients, but for the staff who had to go to outside sources for items they use within the confines of the pharmacy – items like paper towels and disinfectants which are used to thoroughly clean daily shipments to the store.
There are positives taking place since COVID – there are new patients - those who sought out the pharmacy when they couldn't find over-the-counter items elsewhere; others who chose it due to the availability of contactless pick up.
Challenges are also coming to light as flu season approaches. Roberts can give flu shots, but that process looks different than it had in the past.
"We don't want patients to spend a lot of time inside the pharmacy – for their safety and ours," Roberts said.
Those people who want to receive their immunization at the pharmacy are asked to call ahead to make an appointment. Upon arrival, the patient calls Roberts on the phone to let her know they have arrived. Fully masked and gloved, Roberts takes paperwork to the vehicle for completion, including a questionnaire about any possible COVID exposure. She also takes the patient's temperature.
Patients remain in their vehicle as Roberts takes care of the billing process before heading outside again to escort the patient in for the actual vaccine. Upon completion they return to their vehicle. If patient observation is required following an immunization, Roberts continues her trips in and out to check on the patient. The goal is to minimize the client's time inside the pharmacy.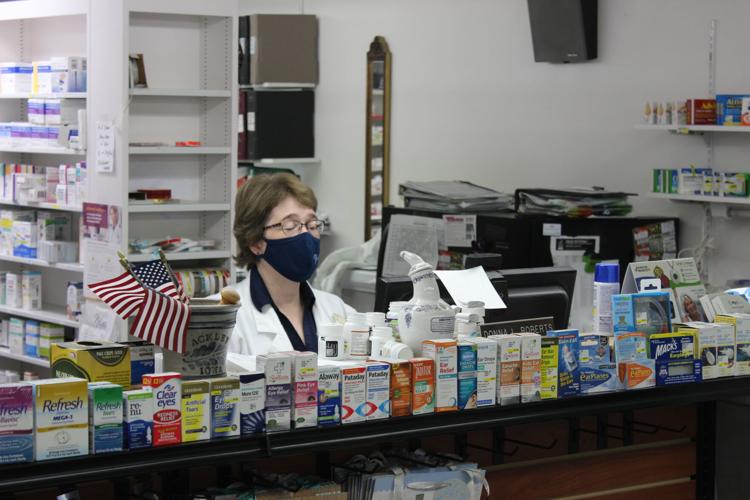 The process takes time. Often it is time that Roberts doesn't have due to her other responsibilities. But she finds it. Immunizations are a facet of her position that she feels is important, especially in these uncertain times.
The pandemic has also changed Roberts' personal life. She hasn't been to a major store in the past six months. She and the other employees have restricted their own lives in order to keep their patients safe. She hasn't traveled - though she loves to - rather, doing what's best for those she serves.
"This (pandemic) has changed my whole mindset. I'm not alone, everyone's life has changed," Roberts said. "I'm personally not afraid for myself. But if I get it and feel like I could have exposed an at-risk client, I would be devastated."
An end to the pandemic will come, she said. But how and when are questions she ponders.
A vaccine will happen, of that Roberts is certain. But how quickly? She says that she'll be in line for it when the time comes.
"A vaccine is coming along quickly – more quickly than vaccines in the past. What we need to remember is that sound science is being used. A vaccine won't be released without reasonable knowledge that it is safe," Roberts said, noting that no matter how safe, there will always be those who will have a negative reaction.
Meanwhile, she remains persistent in her pleas for others to be smart – eat right, attend to your emotional needs, wash your hands and wear a mask.