While nothing is for certain, one expert is optimistic that Iowa farmers will be planting hemp this spring for the first time in a long time.
"I hope, fingers crossed, by the end of March or possibly early April the licensing can begin," said Iowa Hemp Administrator Robin Pruisner.
Legalizing industrial hemp production in Iowa has been a long and difficult road. The first step was the ratification of the 2014 Farm Bill, which included the Legitimacy of Industrial Hemp Research Act, defining industrial hemp as distinct from marijuana, and authorizing institutions of higher education or departments of agriculture in states that legalize hemp to regulate and conduct research and pilot programs.
In short, hemp could be grown for research purposes. Then came along the 2018 Farm Bill, which opened the gate to private farmers growing the crop. It allows hemp cultivation broadly, not simply in pilot programs for studying market interest in hemp products. It allows the transfer of hemp products across state lines for commercial or other purposes. It also puts no restrictions on the sale, transport, or possession of hemp-derived products as long as those items are used lawfully.
While growing hemp was officially federally legal, Iowa law still deemed the plant illegal. Last spring the Iowa Legislature passed Senate File 599, widely known as the Hemp Bill, which Gov. Kim Reynolds signed in May. The only hold-up is the USDA, which needs to approve the state's plan to grow, possess, buy or sell hemp, but Iowa couldn't submit its plan until the USDA released its rules last fall.
Pruisner said the majority of the law was considered "contingent implementation," meaning almost none of it could go into effect until the USDA gives approval.
"The only thing that was immediately (in effect) was that we could submit a state plan, but then we couldn't submit a state plan until USDA released their rules in late October," Pruisner said.
Pruisner said the Iowa Department of Agriculture and Land Stewardship, which is her employer, submitted Iowa's plan in December and received notes back at the end of January. She said the parties have been going back and forth and are getting "very close" to an agreement. 
Farmers will still need to follow a myriad of rules and regulations if - and when - an agreement is in place.
The rules
Just because an agreement is in place doesn't mean anyone can start planting hemp in their fields. Growers must obtain a license from the state before sowing a seed. License applications will be taken through a website set up by the IDALS, which Pruisner said she hopes to have up and running soon.
The cost of getting a license to grow hemp depends on the number of acres to be planted. 
Cost is $500 plus $5 per acre, for each crop site that is five acres or less.
Cost is $750 plus $5 per acre, for each crop site that is more than five acres but not more than 10 acres.
Cost is $1,000 plus $5 per acre, for each crop site that is more than 10 acres.
The licensing application process has rules and can be more complicated than some might think. All applicants will submit official fingerprints and be subject to an FBI background check. Licenses are off limits to anyone who has had a controlled substance conviction in the past 10 years.
"Applicants also include anybody who has more than 5 percent legal or equitable interest in the crop as well as what USDA calls 'key participants,' Pruisner said. "Those include CEOs, COOs, CFOs of a company would also have to be listed as an applicant and turn in fingerprints."
Another concern for farmers is the rule limiting industrial hemp to a maximum 0.3 percent THC - the active chemical in cannabis that is used as a recreational drug. Any plants found to have a THC content greater than 0.3 percent must be destroyed. Farmers must give the IDALS 30 days notice before harvest so the crop can be tested for THC levels. 
Pruisner said she's concerned about criminal prosecution of farmers who inadvertently produce crops with THC levels higher than 0.5 percent - the level USDA guidelines say can be considered in the "negligent violation range" and carry no legal penalty. The original Iowa law allowed for a negligent THC range from 0.3 to 2 percent. 
"That is probably our number one comment to USDA is that their range is far too low," Pruisner said. "With that being said, it's still up to law enforcement as to whether they want to pursue that kind of thing."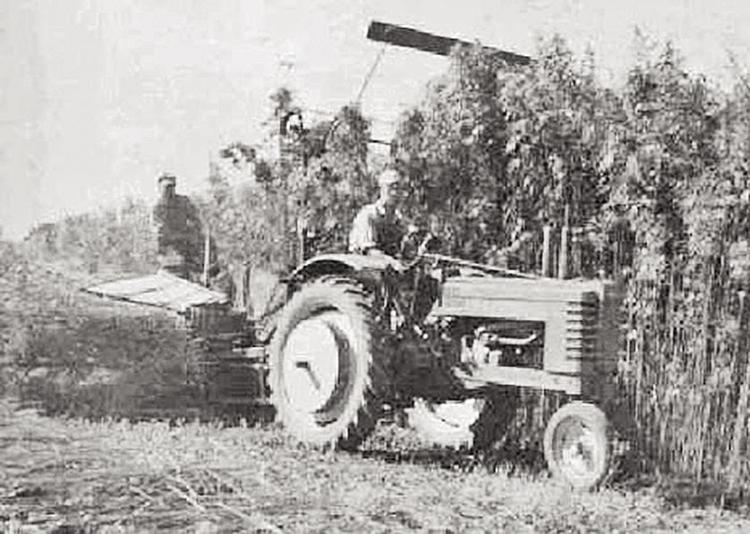 Hemp history
Industrial hemp has a history in north central Iowa dating back to the 1930s. Angie Rieck-Hinz, a field agronomist for Hardin County ISU Extension and Outreach, said the plant was grown and processed to help the war effort starting in 1943. In fact, that's the reason "ditch weed" is still found throughout the area.
Rieck-Hinz said Iowa had 11 hemp processing plants in all during World War II, including a large plant in Mason City. She found dozens of articles in the Mason City Globe Gazette about the processing plant, its workers and growers.
"If you search 'hemp' in the Globe Gazette archives, the term hemp alone comes up over 14,000 times," Rieck-Hinz said. "It was a big deal back in the day."
The hemp was used in dozens of products, but Rieck-Hinz said sail cloth and rope were made almost exclusively from the crop.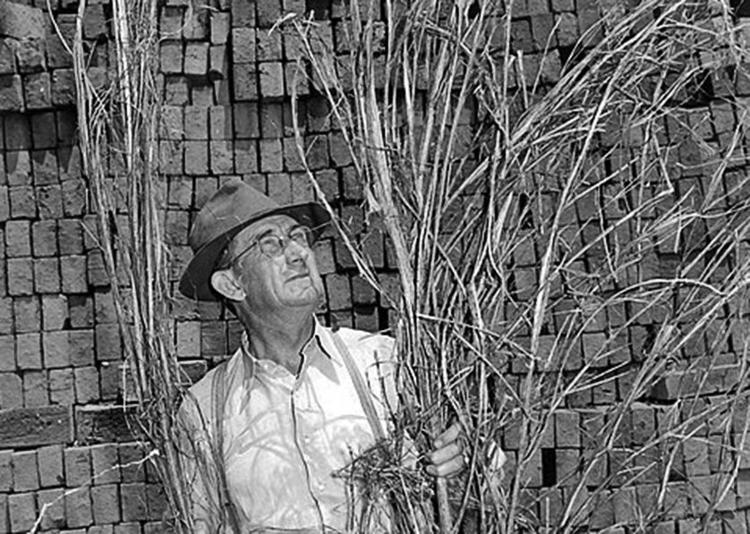 At its peak in 1943, Iowa produced 48,000 acres of industrial hemp. By 1945 seven of the 11 plants had closed, and by 1950 the crop was all but non-existent. 
Demand and advice
Economists predict the hemp market will expand as soon as next year.  Markets are projected to grow from $591 million in 2019 to $22 billion in 2022, according to the Brightfield Group, a Chicago-based cannabis market research company.
While there is high demand, Iowa farmers won't be able to produce unlimited amounts of industrial hemp. No individual is allowed to have a stake in more than 40 acres of industrial hemp. 
Pruisner said some 2019 crop is still backlogged because in 2019 between 350 and 550 percent more hemp was grown than in 2018, and Iowa couldn't keep up. 
"My number one piece of advice is that no one should grow hemp unless you have a contract to sell it," she said. "This is not a crop to speculate on. You need to have it worked out with your buyer or your processor ahead of time what is it they want and how they want it."
Pruisner also said there was a rags-to-riches boom a few years ago when very few farmers were growing hemp, and a lot of people don't realize that's no longer the case. 
She said farmers she's spoken with are all over the board as to the state of today's hemp market.
"I talk to producers who are very keyed in to the market conditions and they're watching things like Hemp Benchmarks, a price report that comes out every month," Pruisner said. "I talk to people who are completely unaware of where the market is at."
Pruisner reiterated that farmers should do their research before jumping into hemp production.
"I just really want people to be very cautious for multiple reasons," she said. "You have to find somebody who wants to buy it. Additionally, if you're going to grow it, it's very labor intensive, you really have to watch the THC content because if it's above 0.3 percent we have to send it to destruction. There's no other option."