The Ackley Development Commission and the Ackley World Journal joined together to sponsor a candidate forum in Ackley on Oct. 30. Find audio of that forum here.
There are five people running for Ackley City Council – Mike Abbas, Jeff Brass, Darrell Day, TaLana Holman and Joe Wessels, along with mayoral candidate Pat Daggs.
Council members in Ackley serve a term of four years. The Ackley mayor position is a two-year term.
Current Ackley councilperson, Robert Harms chose not to seek re-election to the Ackley Council.
CITY
MAYOR
Pat Daggs
Patricia Daggs is seeking to serve the residents as mayor. She has served on the council for the past two years and hopes to lead the community is a positive and professional manner. The mother of two daughters, Pat is married to former Ackley Mayor, Jim Daggs. The pair own and operate Ackley Publishing Company.
The foundation to continuing to keep Ackley a place where families want to stay is, she says, putting residents first.
Pat says that showing respect and concern for those she serves, as well as keeping families happy and continuing to want to live in Ackley are two important issues that are facing city leaders both now and in the future.
A member of the Water and Sanitation Committee, play has played an active role in the ongoing sewer project. While it hasn't been fun, she says the project is much needed. She adds that through this committee, she has aided in saving residents thousands of dollars on the ongoing project.
As a member of the Public Safety Committee, Pat wants the best for residents, noting public safety should be a priority. She says that safety of residents along with reassurance that protection and help will always be available goes a long way to providing comfort for residents of the community.
CITY COUNCIL
Mike Abbas
Born and raised in Ackley, Mike Abbas has been married to his wife, Paula, for 38 years. The couple have two children. Along with owning and operating Abbas Lawn Care for the past 30 years, Mike is also a lab tech at Flint Hills Resources in Iowa Falls. He served as an EMT for 15 years and has been on the Ackley Fire Department for over 30 years. He additionally serves on the cemetery board and is president of the Ackley Volunteer Ambulance Board.
Mike says that this is the first time he has considered running for public office. After being approached by several community members, Mike gave the idea some thought, coming to the realization that it is his tendency to look at things from all angles before making a decision. Living in Ackley his entire life, he says, gives him insight on things the community needs to concentrate on to keep moving in the right direction for years to come.
Repairing and upgrading the infrastructure of the city is one of the most important issues Mike feels is facing Ackley. That, along with retaining businesses while attracting new business to the town will increase the tax base. Another issue Mike feels is important is to maintain a balanced budget. He deems it foolish to spend time working on a budget and as the fiscal year goes on, moving things around to make the budget work. Serious discussion on matters pertaining to the budget, he says, should take place before decisions are made. Additionally, Mike says that if one is willing to be on the council, that individual should also be willing to handle the consequences which go along with the decision.
Ackley, Mike says, is a great community with great residents. He says the community has many good things to offer and needs to figure out how to make Ackley known to others who do not live here.
Jeff Brass
Jeff Brass is seeking a position on the Ackley council. Brass grew up in the community. He is married to his wife, Brynn. The couple have one daughter, Taylor. Jeff owns and operates Heritage Motors.
Jeff says he has watched Ackley change over the years and with his family history in city government – his father, Dale, served in various positions on the Ackley council for many years, he feels it is important to continue to help the community grow.
Among issues of importance for the council, Dale includes growth – bringing businesses and families back through promotion of the community; preserving and promotion of Main Street and by using a discovery process to get input on what residents feel the community needs; and the swimming pool – by researching and maintaining a community pool with minimal budgets and how that could be addressed.
Brass would also like to see the council work with residents on water and sewer rates. He also feels research, coupled with town hall type meetings with open discussions could aid in that process, as well as assist in keeping businesses located in Ackley.
Jeff admits that while he may not be up to speed on every issue facing the Ackley council and residents, he is willing to be engaged and through that engagement be in a position to listen to the public and help set the community apart from other small towns. He hopes that he can help bring people and businesses back to Ackley by preserving and promoting the many assets the community already has.
Darrell Day
Darrell Day has lived in Ackley for the past ten years. He is the father of four daughters and has four grandchildren. He is a published author of 20 novels and continues to write today.
Darrell feels the community of Ackley has great potential and hopes to bring fresh ideas to the council through his love for the community.
Day feels the three most important issues facing Ackley include developing reasons that young people return to the community to live and raise their own families. In order to do so, Day would like to see the city focus on bringing more businesses to Ackley and the creation of a more beautiful community which would appeal to both residents and visitors. He adds that the infrastructure of the community needs work, including the beautification and reshaping of the community by getting rid of what does not enhance the city.
Darrell would also like to see the city bring in amenities such as fiber optics which would aid in keeping current businesses as well as draw in new business.
TaLana Holman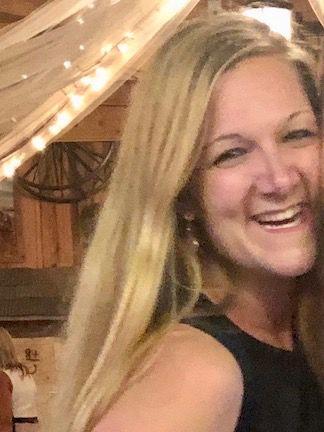 TaLana Holman grew up in the community of Wellsburg and graduated from AGWSR High School. She is married to Calen, who serves as a patrol office with the Ackley Police Department. The couple have three children – Kingston, Ryker and Jersey. She is a Licensed Mental Health Counselor and enjoys working with adults, couples, adolescents, and children.
After being away from the community for several years, TaLana and Calen moved their family back to Hardin County in 2015 and back to Ackley in December of last year. She says that she has always seen potential in the city, but since her return has also noticed things which seem to have witness more neglect than others. She believes growth can be created and wants to be a part of that potential growth and change.
TaLana describes herself as passionate, highly-motivated, and solution-focused. She says she believes in Ackley and the people who live here. She promises to bring fresh ideas, an alternative perspectives and dedication to the residents. At the same time she wants to create an atmosphere for teamwork and understanding which she believes will help the community move forward and create better living conditions for all.
Important issues for the community in TaLana's viewpoint, include a lack of community involvement and neighborhood investments along with the need for stable financial planning. She hopes that by focusing on what is actually happening in the community – what the true needs of residents are, the city can facilitate an atmosphere of people wanting to give back and be involved in what is happening.
Stable financial planning she says, will create a solid, long-term strategy and promote growth, development and sustainability.
TaLana hopes to bring these and other issues to the forefront and will use evidence-based research to create growth in the community. She believes that by personally connecting with community members, she could gain insight which would be monumental in addressing community issues while increasing teamwork, resiliency, and long-term success.
Joe Wessels
Joe is a lifelong resident of Ackley, residing in the community except for a period of time when he served in the Navy during the Vietnam era. Joe is a member of the Ackley American Legion Post (54 years). During his membership there, Joe has taken on the responsibility of organizing the annual community Veterans Day activities, as well as making sure the organization is represented in Memorial Day parades and other activities. He is a 49 year member of the Ackley Volunteer Fire Department and is retired from the U.S. Postal Service.
Joe is seeking re-election to his seat on the council, hoping to continue his work on the sewer project. He notes that he has been instrumental in saving residents thousands of dollars on the contract thus far by looking through plans and making suggestions not previously considered. He explains that he wants to continue his role, seeing it through to completion.
He reminds residents that the project has been mandated by the Iowa Department of Natural Resources and the Environmental Protection Agency, something that is also happening in other small towns.
Wessels adds that he played a significant role in the city's decision to begin garbage pickup – a revenue opportunity for the city, as well as saving residents $170,000 with his idea to burn down the old elevator and using it as a training exercise for area fire departments rather than paying $186,000 to deconstruct it.
Joe would like to see the Main Street issue resolved, allowing the community to move forward. He wants to see the promotion of current businesses as well as see the city pursue new businesses. Grants, he says, should be pursued and says he has a plan to do just that. Wessels adds that the loss of Ackley Development Director, Angela De La Riva, who now serves in a similar position for Hardin County, he states that Ackley can remain on the forefront of development opportunities through city-wide cooperation.