Zalmay Niazy, the Afghanistan native who became an interpreter for the U.S. military before fleeing his home country for Iowa Falls six years ago, has been denied asylum in the U.S. and may be forced to leave the country.
Niazy said he arrived home for a lunch break on Tuesday to find a letter from the U.S. Department of Homeland Security notifying him that his request for asylum had been denied. The letter included a Notice to Appear, a charging document that the federal government issues to start removal proceedings under the Immigration and Nationality Act.
"I was just blindsided," said Niazy, who's known around Iowa Falls as "Z."
Niazy's story went public in 2017 after he shared it with a packed room at a town hall meeting hosted by Sen. Chuck Grassley in Iowa Falls. It was broadcast by news organizations that were covering the meeting, and detailed in subsequent stories in the Times Citizen and the Des Moines Register.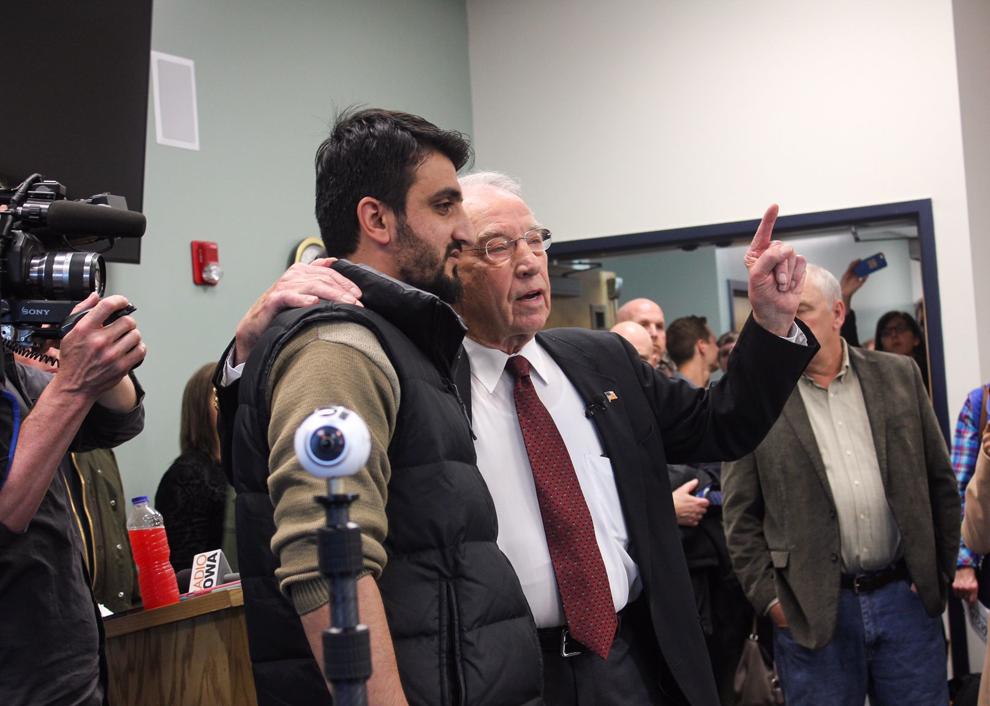 His story goes like this: in 2007, at the age of 19, Niazy was hired to be an interpreter for American soldiers who were in Afghanistan as part of Operation Enduring Freedom. During his service, he was wounded in roadside and suicide bombings and he was shot. Because of his work with the Americans, he and his family were threatened by the Taliban, and in 2008 his uncle was murdered by the Taliban.
After his interpreter work ended, Niazy went to work for a private company. He traveled to the U.S. on a business trip  in late 2014. Shortly after his arrival, his family received a letter from the Taliban threatening them, their property and Niazy's life. Niazy couldn't go home, so he made his way to Iowa Falls where his cousin, Farid Ahmad – also a former interpreter – had moved after receiving a special immigration visa (SIV).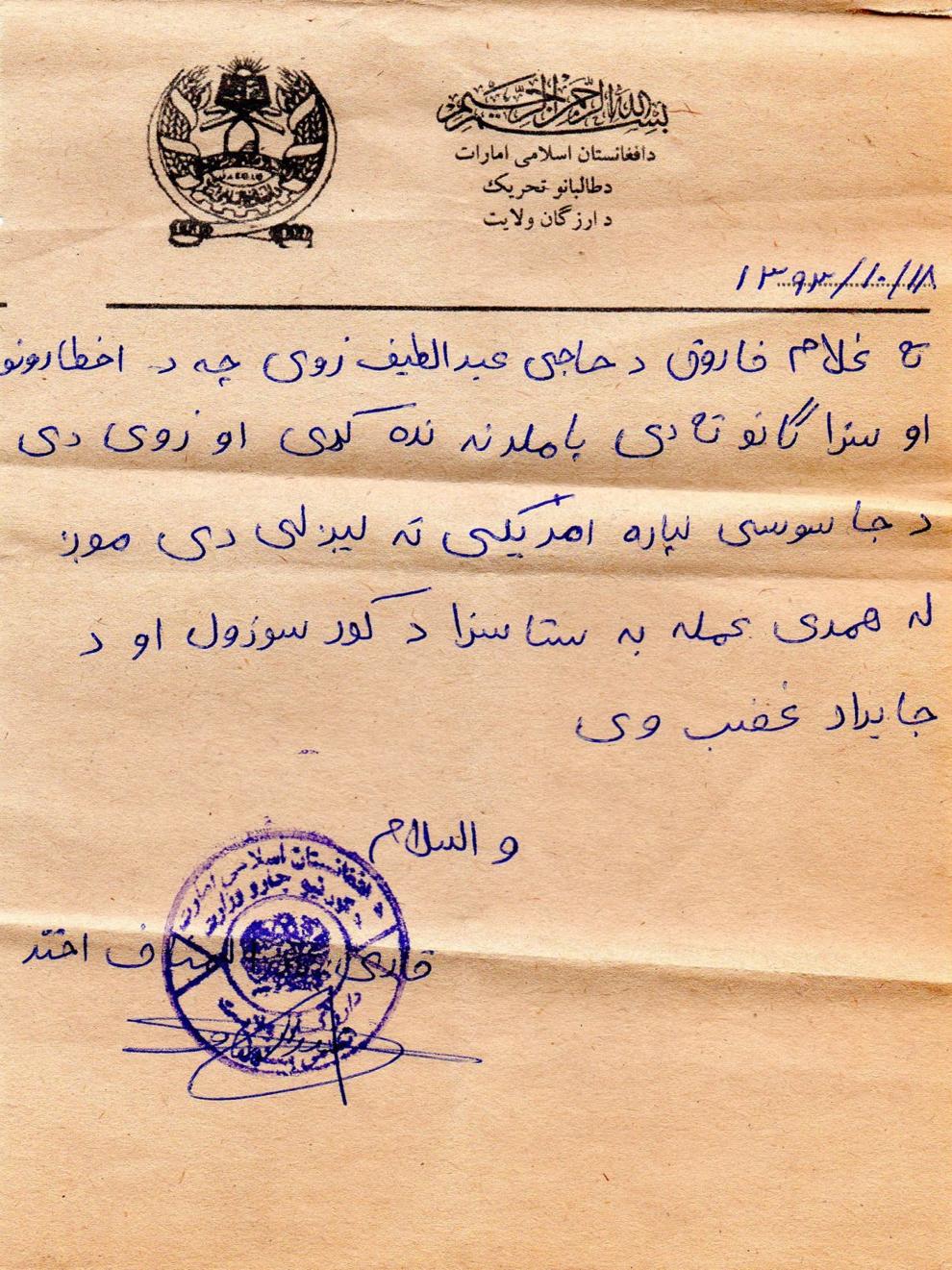 Niazy applied for asylum and for two years he waited to speak with U.S. immigration officials about his application. It was only after he met Grassley at the 2017 town hall meeting that the immigration office contacted him to set up an interview. According to the letter he received this week – the first time immigration officials have reached out to him since April 2017 – Niazy's application for asylum was denied because of his answer to a question about his closest interaction with the Taliban. He told immigration officials of his encounter with a member of the Taliban on the street when he was 9 years old.
"They grabbed me by the neck and said, 'You go home and bring a piece of bread or we will burn your house,'" said Niazy, who did as he was ordered to do.
That interaction is being used to deny his request for asylum.
"They accused me of being a spy, accused me of being engaged in terrorist activities," Niazy said of his asylum denial by the U.S.
Niazy's attorney, Keith Herting of Des Moines, said the basis for the decision goes back to a 2018 ruling by the U.S. Board of Immigration Appeals, which denied asylum for a woman who'd been enslaved by a terrorist organization in her native El Salvador, forced to cook and clean for them. She was ineligible for asylum, the board said, under a law called the material-support statute, which makes it illegal to provide aid to any group that the U.S. government considers a foreign terrorist organization. By giving bread to the Taliban as a 9-year-old, the U.S. government says Niazy does not qualify for asylum.
"I think it's beyond ludicrous that we're at the place where we are," Herting said on Wednesday. "It's galling that this person who put his own life in danger on multiple occasions, he had family members who died as a result of him working to support U.S. forces in Afghanistan, and I think that the response that the government is giving him is ugly. It's gross, it's despicable.
"Our system is so tremendously broken when these stories can be heard by the court and they say we're going to let these people die or return them to a country where they may die because of something that absolutely meant nothing to anyone," Herting said.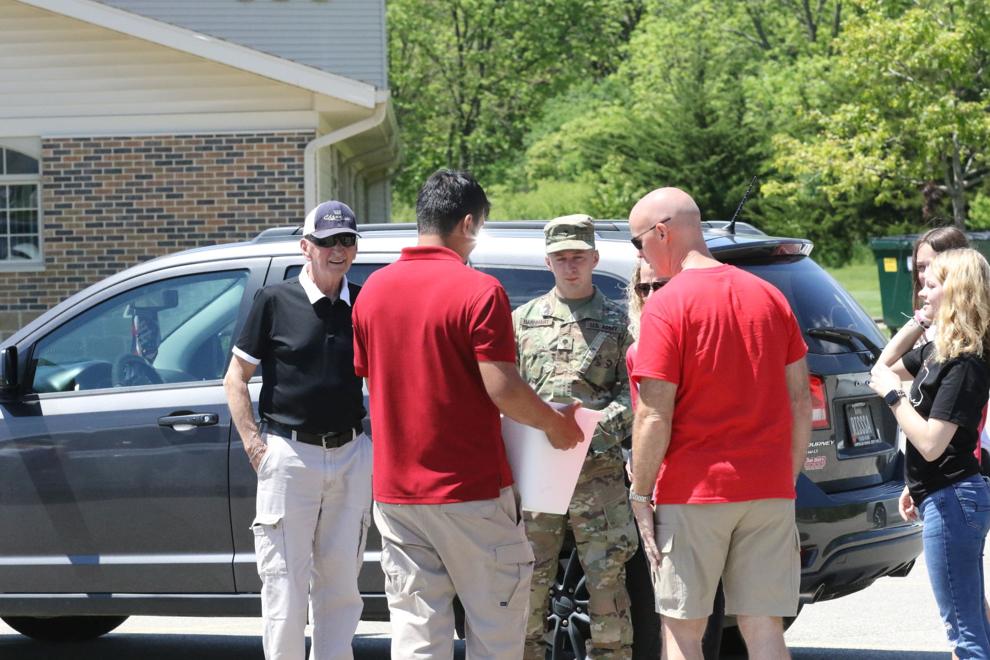 Niazy has become a familiar face to many people in Iowa Falls. After arriving here in January 2015, he bought a house out of foreclosure, renovated it and now lives there. He launched his own business, Zee's Handyman Services LLC. And he's sought out ways to help others, whether it's handing out water and snacks to Iowa National Guard soldiers before they were deployed last year, or responding to local emergencies on the county's E-Squad.
Mike Ingebritson was among the first people Niazy met when he moved to Iowa Falls, and the two have formed a father-son bond (Niazy calls Ingebritson "Papa"). The latest news has been hard for Ingebritson, who's working to find ways to help Niazy through what's coming.
"It was a gut punch," Ingebritson said. "We don't really know where to turn."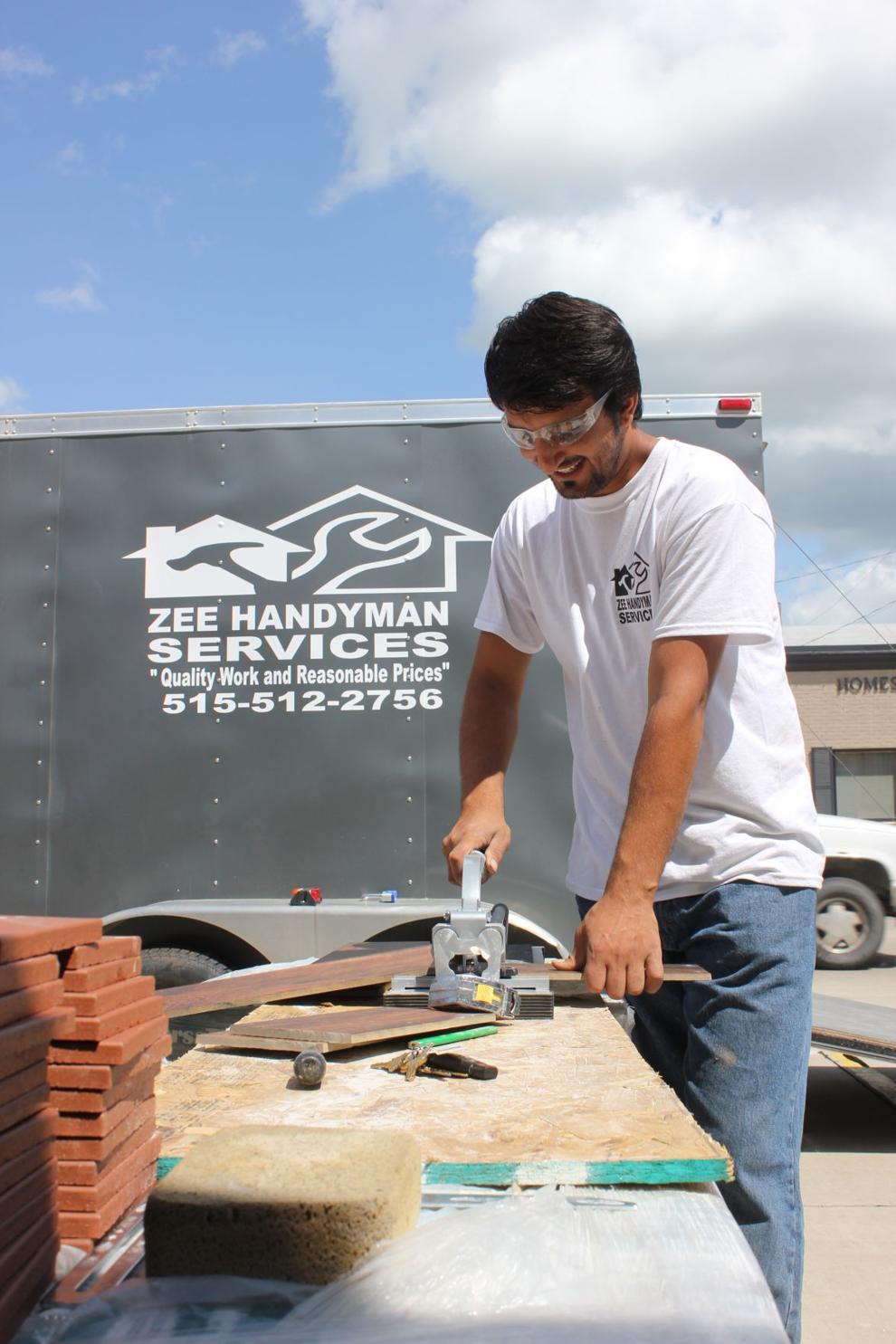 Niazy's hearing before an immigration judge is scheduled for June 28 in Omaha. Herting said there will be "opportunities to fight this," but the process is in the courts now. Community members and friends of Niazy who are looking for ways to help are urged to reach out to their elected representatives – U.S. Sens. Grassley and Joni Ernst and Rep. Randy Feenstra – to ask them to step in and help Niazy.
Niazy, who's still reeling from the news, said he hasn't told many people about the asylum denial. He doesn't want to "bother" anyone.
"There is a limit to everything," he said of his situation. "I can't even live in my own space and earn a living."