Brett Pfaltzgraff could see the writing on the wall. The novel coronavirus COVID-19 was spreading across the country. When it got to Iowa, he fully expected Gov. Kim Reynolds to announce the closing of dine-in restaurants. On March 17, she made it official.
As the owner of the Pizza Ranch in Eldora, Pfaltzgraff had more than a passing interest in the governor's proclamation. He had his 18 to 24 employees to worry about. He also knew that every business in town would be impacted. So he came up with a solution to help other businesses as well as the people using them by developing a delivery service.
Rick Gustin, owner of Reliable 1 in Iowa Falls, came up with a similar plan. His company is teaming with the Iowa Falls Hy-Vee store to help with delivery services that have been suspended through the grocery store's headquarters.
Pizza Ranch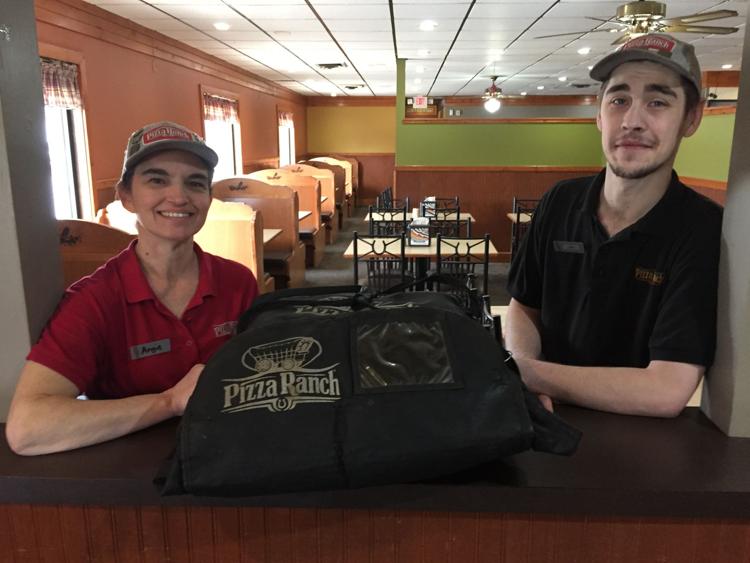 "While going through payroll and trying to make ends meet labor wise, I knew it was only a short time before we would have to cut out our dine-in option and I was thinking about how I could help my employees," Pfaltzgraff said. "But it's more than just my employees that are going to be losing out on this. So, I thought of a way to help the community get items and help all of our businesses at the same time."
Currently five Eldora businesses are partnering with the Pizza Ranch: The Vintage Poppy, Firehouse, Backwoods Gallery, Eldora Flowers and Gifts, and Eldora Hardware. Pfaltzgraff said others can reach out to him as closures further affect them.
In addition to delivering Pizza Ranch items, Pfaltzgraff said the service will provide the same for the other businesses for a fee.
Shoppers can call in their order to those businesses, then contact Pizza Ranch to set up the delivery. Pfaltzgraff urges people to order from multiple businesses at once as a cost-saving measure. He expects the service will continue as long as it can through the worst of the pandemic.
It not only serves the public, but it also helps keep businesses open and employees paid.
"This is for the community," Pfaltzgraff said. "We're a small community and we have to stick together regardless of what's going on around us. The more we can help out, the better the community will be.
For more information, call 641-858-2323.
Reliable1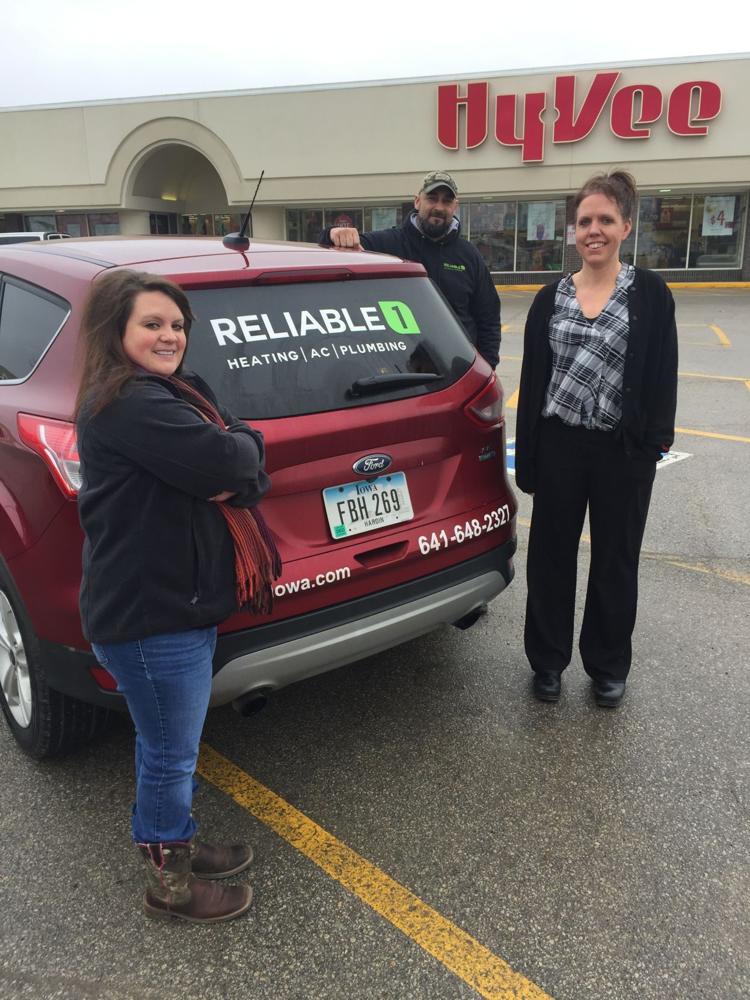 Gustin said he will have as many employees as needed to provide delivery service from the Iowa Falls Hy-Vee. Though the store offers home delivery, it has suspended that service. Customers can still order online, but can now call Reliable1 to relay pick-up times.
It's a way for his company to help in a time of need, Gustin said.
"There are people locked in their homes, or with families having difficulties getting out and getting groceries, or the elderly who can't get out and about, but I thought our trucks are out and about in the community all day every day," Gustin said. "Why don't we offer something to help them out? In times of need, the community needs to pull together and help each other. We're here, we'll help. We're just trying to do something nice amid a storm of uncertainty."
Employees Nicole Balvanz and Les Van Kooten are in charge of the free delivery service, though every employee will have a hand in it. In an effort to maintain social distancing, groceries will be left on the front step or wherever the customer wishes.
Until there is a positive test for coronavirus in Hardin County – there had not been one as of Monday morning – Reliable1 will remain open to walk-in traffic. When the county has its first confirmed case, Gustin's employees are prepared to work from home and from their service vehicles. Many states have declared heat, electrical and cooling services essential services, which will keep them open during any quarantine orders.
For Van Kooten, the service delivers more than groceries.
"Any little bit of positivity is important right now," he said.
The service is available to those within a 20-mile radius of Iowa Falls. For more information, call Reliable1 at 641-648-2327 or 641-456-2651.
Enslin Group and Cougar Fitness
John Enslin, owner of both The Enslin Group LLC and Cougar Fitness, saw a need in the AGWSR communities and is taking steps to help those most at-risk.
Enslin has organized young and healthy volunteers who are willing to pick up and deliver groceries, medications and other supplies needed by those who are most susceptible to COVID-19.
Contact Enslin via email (agwsrcoronaoutbreak2020@gmail.com) or by calling his cell phone at 319-269-8446. Enslin has created a document that can be emailed or dropped off. Those in need should fill out the list, providing their name, address, email and phone number. Enslin and other volunteers will pick up the items and call the individual on the return trip to let them know the cost.
If you do not want the volunteers to enter your home, payments can be left outside for pickup by the person delivering the items. Enslin and the volunteers will make deliveries on March 27, 31 and April 3. The project may be extended as need arises.
"This is just an easy way to help others," Enslin said. "This is a great community with great people in it. The idea kept me up most of the night, until I worked out the details. I thought, 'I can do that.' If you don't act, it doesn't happen."
CORRECTIONS: An earlier version of this story included an incorrect name. It is Les Van Kooten, not Wes Van Kooten. An earlier version of this story also used the incorrect name for a business. It is Cougar Fitness, not Tiger Fitness.