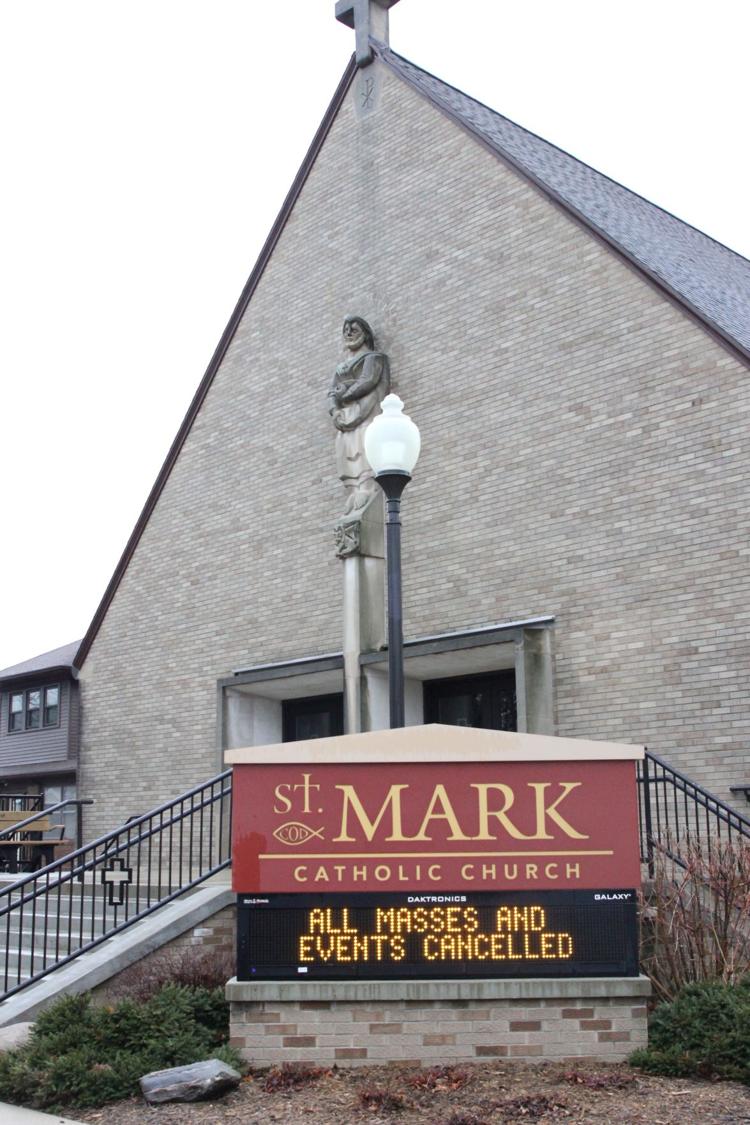 Churches have effectively shut down in the wake of Gov. Kim Reynolds' declaration prohibiting gatherings of more than 10 people through March 31. The move, meant to slow the spread of COVID-19 in the state, is forcing area churches to explore new ways to reach their members. 
"We are put in a position much like all the businesses and everybody else. We've never been here before," said TJ Norman, the pastor at First Christian Church in Iowa Falls. "What does ministry look like when you can't gather more than 10 people at a time? How do you pull that off? Those are questions that we are dealing with right now. That we're trying to, how can we pull that off and how can we minister to people and maybe do it from an arm's distance as opposed to actually gathering in large groups on Sunday or whenever we have midweek services or whatever. That's kind of a work in progress."
Norman said the church is looking for ways to connect with people while practicing social distancing. There is a team of people who will connect with members of the church, either by telephone or another way, to guarantee every parishioner has a human connection.
(FIND A FULL LIST OF AREA CHURCH ANNOUNCEMENTS HERE)
Norman will record the message he would normally preach on Sunday and post it to the church's website. He has has a radio broadcast on the radio (KIFG 95.3) on Sunday mornings, and he'll continue to produce those.
"I really think that's challenged us to think outside the box and that's a good thing," Norman said. "There are probably a vast majority of people that don't attend church on a regular basis on Sundays. For years and years, the church has put all of its eggs in one basket in saying 'You have to come on Sunday otherwise you're missing everything we have to offer.' Well, we're serving a generation now, probably a couple generations that aren't used to that. That are not used to having to be somewhere in order to partake because there are so many other ways to connect."
Mike Mentzer, pastor at The River's Edge in Iowa Falls, is also looking into alternative methods of reaching his congregation. He'll be using the church's Facebook page and website. He noted there are other ways, including a texting service, to connect each church member. There is also a YouTube Live option – that was first used for Wednesday's youth group.
"All of us are wearing different hats and bringing something to the table," Mentzer said. "(Youth) Pastor Kyle (Creel) knows how to get stuff out, and I'm trying to work on what we're putting out. God provides, and he's provided a bunch of different people with a bunch of different talents and all of us are working together on that. I think we'll get better and better at it, though I hope we don't have to do it for very long."
Steamboat Rock Baptist Church is volunteering to help the elderly and high-risk people who shouldn't be leaving home. They will help pick up groceries, prescriptions or help with online purchases.
If the period of social distancing is extended beyond 15 days, there are other things to consider. For example, how it will affect churches long-term. If people aren't attending church, will they continue to support the church? 
"We would like to think that the church family is more connected than that, but as it begins to affect church budgets, other decisions will have to be made as far as what they can and cannot do. Just like businesses and other things like that," said Norman. "As people, our parishioners, their budgets are affected by being out of work, being laid off, whatever the case may be. Obviously, that's going to affect, it's kind of the domino effect."