The City of Iowa Falls will reduce a portion of residents' and businesses' utility bills for the next three months and set aside $40,000 for local assistance programs in an effort to ease some of the burdens caused by the effects of the COVID-19 pandemic in Iowa.
The city council met in special session Wednesday afternoon, assembling in the disinfected upstairs meeting room at the police station after every person was questioned about their health and recent travel. The council's two regular meeting locations - the Barlow Library and City Hall - are closed to the public.
City Manager Jody Anderson presented the four-part utility bill proposal:
Waive $1.25 per 1,000 gallons of the water rate fee on the first 10,000 gallons of usage
Waive $6.25 of the minimum $8.25 charge for sewer usage
Waive $2 of the $17.25 garbage fee
Waive late fees
All waivers would last 90 days, and would save each residential customer about $20 on a monthly utility bill.
The water rate reduction alone would cut payments to the city by about $27,000, but Scott Peden, the water and wastewater superintendent, said there's enough money in the water and wastewater accounts to grant the three-month waivers.
Council members weighed the reduction in revenue against the benefit smaller bills could provide for families and businesses.
"What would really be nice is to get this to people who really need it," said council member Roger Nissly. "I don't need a cut. There's a lot of people who don't, but that's probably impossible to figure out."
Anderson likened the bill reduction to the federal stimulus package, which has been moving through Congress this week. It will provide a $1,200 payment to every adult who makes less than $75,000 per year.
"There are people who need that and there are people who don't," Anderson said, "but it's just an across-the-board thing to do in this unprecedented emergency crisis for the city, the state, the county and this is one way that we can ease folks' burden for the next three months."
Council member Rob Wohlert wondered whether a $20 savings will help.
"I'm not sure that's going to make a huge difference for somebody who's really having financial problems," he said.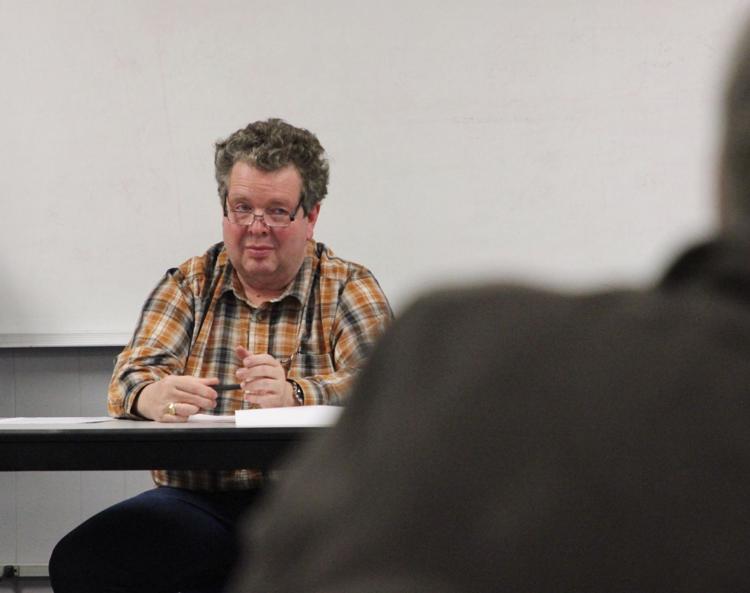 "If you're having financial problems, $20 could be a big deal," Council member Steve Klein replied.
Anderson, who served on the council before stepping into the city manager position in 2011, recalled something he was told early in his political career.
"I would talk about city funds, city funds, city funds," Anderson told the council on Wednesday. "He said 'They don't belong to the city - they belong to the 5,238 people who live here.' He said, 'It's the citizens' money - not the city's - never forget that.'"
The council unanimously approved the waived fees as they were presented.
Help for programs
Also at Wednesday's special meeting, the council voted to set aside $40,000 in local option sales tax revenue and make it available to four local programs that provide assistance: Mid Iowa Community Action (MICA), the Ruth Project, the School Nurse's Fund, and the Iowa Falls Ministerial Alliance.
Local option sales tax money is split into two accounts when it's received by the city. One account - called "80 percent" - funds capital projects and purchases. The other - called "20 percent" - funds community programs. Anderson suggested using some of the 20 percent fund, which has a balance of more than $700,000, to provide money that could be used by local organizations that provide food, diapers and other goods to people in need.
"I know it's going to be a little bit of a lag between now and when state and federal stimulus funds are coming in, so we're trying to fill that gap or that need," he said. "All of these are good programs. They help people every day. If you give them $5,000 they're not going to go on a wild spree."
Wohlert proposed that instead of giving each program a check, the city instead set up a fund, and make $10,000 available to each of the four organizations. When they need to buy more supplies or help local people in need, they'll contact City Hall and receive the money.
"Next meeting, if it looks like it's all gone and people need more and we have the ability to set aside more, we can look at that again and do it again," said council member Steve Klein.
The proposal got unanimous council approval.