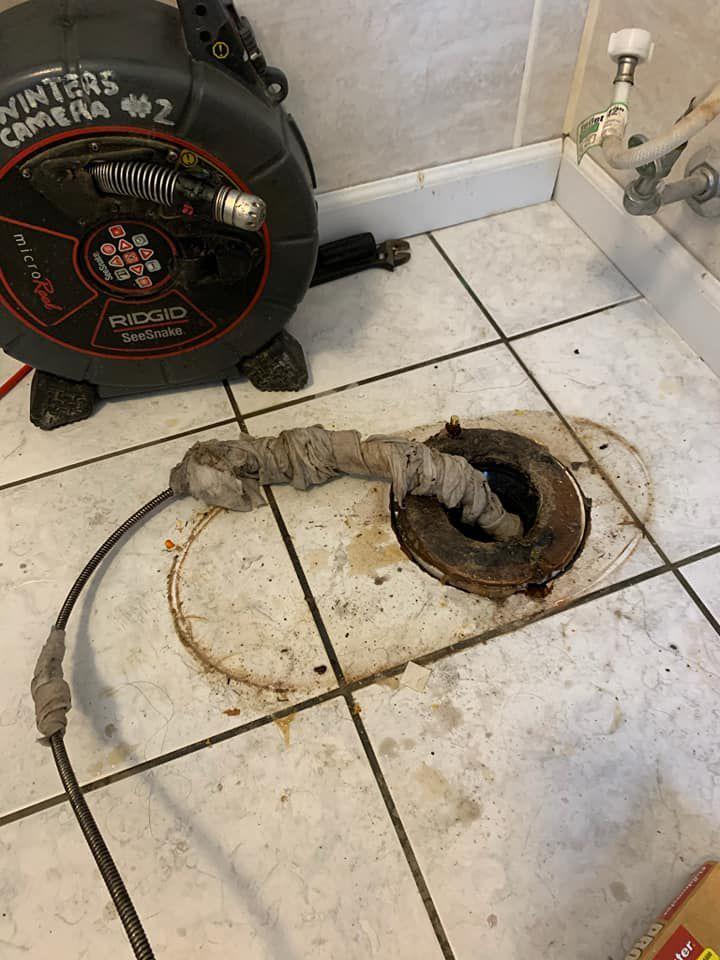 Disposable wipes - both for disinfecting and for use in place of toilet paper - are helping the public combat the spread of germs and shortage of toilet paper amid the novel coronavirus and COVID-19 pandemic, but city works directors in Hardin County warn that flushing those items down the toilet could cause big problems.
Disinfecting and "flushable" wipes are not the same thing as toilet paper. Flushing them can cause blockages and damage in sanitary sewer systems.
Twice last week - on Wednesday and again on Friday - the Alden Public Works Department had to disassemble the city's lift station pumps to remove blockages caused by wipes.
"It can take a few hours to half a day cleaning out those pumps," said Andy Jass - an employee in the city's public works department. "We have to tear them apart, and reach in there and untangle them. It's not a pleasant job by any means."
Jass said city officials can tell when the pumps, which are located in the lagoon, aren't producing at a good rate in terms of gallons per minute. One of those days last week, they detected a vibration because the wipes were wrapped around the propeller and throwing it out of balance.
"The problem with those things is our pumps are chopper pumps. They are designed to cut up the toilet paper, but those flushable wipes don't tear up. Instead, they are more likely to wrap around the propeller and cause a bigger blockage," Jass said.
Iowa Falls City Manager Jody Anderson said while most Scenic City residents seem to have heeded warnings not to flush those items down their toilets, a few incidents have occurred.
Iowa Falls Water and Wastewater Superintendent Scott Peden reported that for the second time in one week, his department pulled a batch of "flushable" wipes out of a plugged/failed pump at the River Oaks Lift Station.
He said that kind of problem would start a chain reaction that could place several people at risk during the coronavirus pandemic.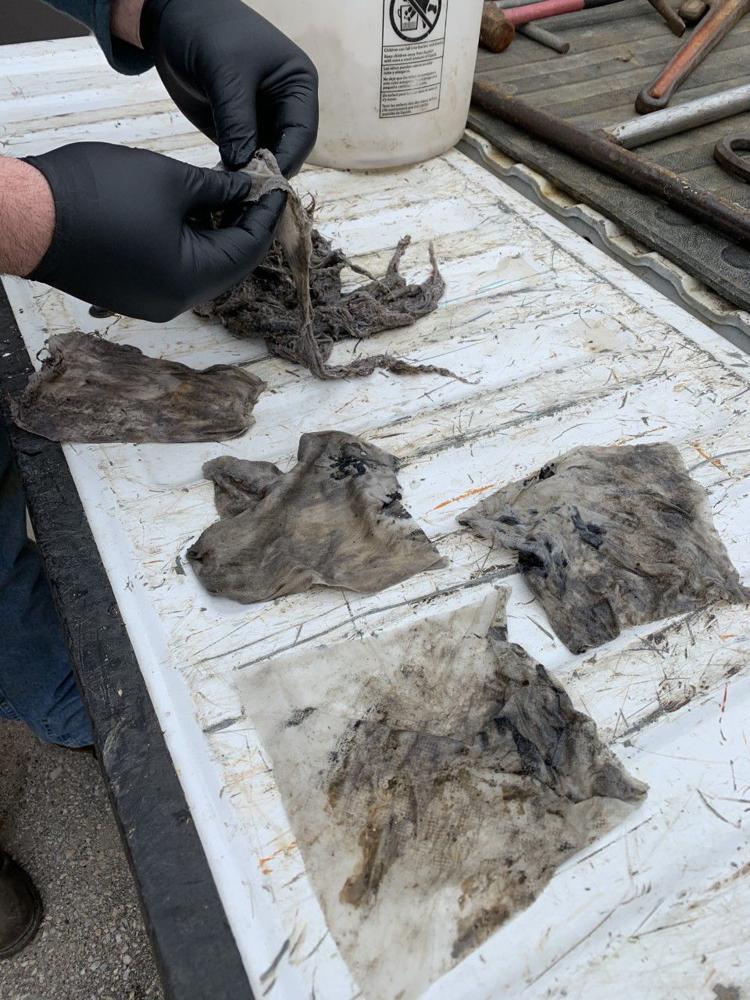 "Right now we are all trying to stay germ free and as sanitary as we can," Anderson said. "If someone is flushing a lot of wipes or products like paper towels down their sewer, you could plug up the sewer for your neighborhood and then it backs up into homes. Then we have to put our employees at risk by sending them to open that up and clean it up. Then the public has to find a service willing to come into your home during our current situation to clean your home."
Anderson said cities are not liable in cases where a sewer backs up into homes. Since those issues aren't caused by the negligence of the city, any costs incurred to fix them would be paid by the residents or property owners.
"That's not something the city can help them out with, so it's important to obey those rules right now," he said. "Not only are you putting yourself at risk and your neighbor as risk while having a tremendous mess in your home. One of the items to clean up is with bleach and that's a product that is pretty popular right now as well. I know that's in short supply."
Jack Boelman - water superintendent for the city of Ackley - and Kelly Haskin - the city of Eldora's public works superintendent - both told the Times Citizen they haven't had any problems with sewer line blockages caused by wipes or paper towels.
Trent Winters, owner of Winters Septic Service in Iowa Falls, said on a recent call his company pulled a bath towel out of the sewer line. On another call a rural homeowner's septic system sustained severe damage. Depending on the scope of the work and the damage, Winters said repairs in some cases could top $1,000.
"Mostly, it's those flushable wipes, but I don't think I've ever seen a bath towel come out of there. For one, I'm not sure how that towel ever got into the line," Winters said. "We run a snake down into the line and those wipes wrap around the machine cable, so that helps get a lot of them out quickly."
Winters said he's hopeful residents will listen to warnings, and not flush anything but human waste and toilet paper down the toilet.
"I would like to think that would slow up some, but with this virus, you never know," Winters said. "Will people be too scared to go to the store to buy toilet paper? Will they keep hoarding it? If that's the case, we could see these problems continue."