Senior year of high school is usually made up of a list of lasts.
The last time attending a sporting event as a student. Competing in a swan song as an athlete. Performing in the year end band or choir concert. Walking the halls for the final time.
All of that has been taken away from the class of 2020.
Cancellations around the spread of coronavirus pandemic have included schools, which are now closed for the remainder of the year. And now seniors across the country are unable to say those final goodbyes.
Area schools are doing their best to keep things as normal as possible for the graduating classes – or what has become a new normal.
Iowa Falls-Alden
Iowa Falls-Alden High School Principal Kyle Hutchinson said prom was originally postponed until June 6. Recently, the event was canceled due to safety concerns and the inability to practice social distancing at a dance.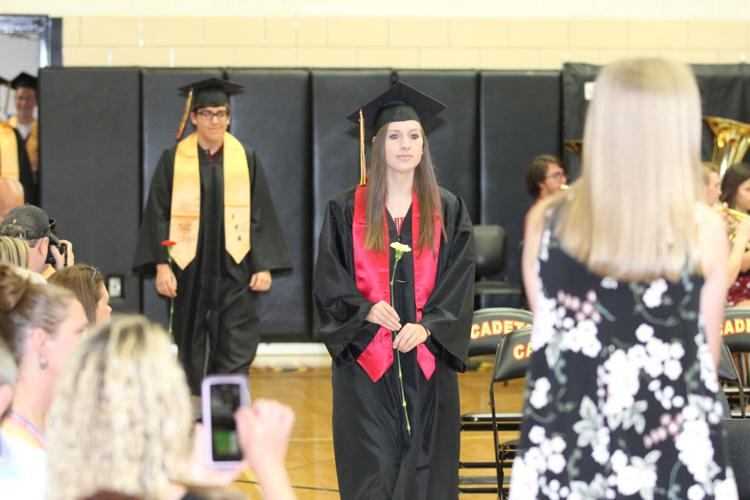 During commencement season, there is typically an awards night held prior to graduation. This year, that event will be held on Saturday, May 23 - but it will be done virtually.
Hutchinson sent out a survey to senior parents and students and overwhelmingly, he said, they preferred waiting and having an in-person ceremony for commencement. There are currently two possible dates. The first is Saturday, June 20 at 10 a.m. In order to practice social distance and be six feet apart, the event would take place at Cadet Field. Hutchinson said currently they are thinking of limiting the number of people who can attend. If that doesn't work, the backup date is Aug. 1.
If there are still no gatherings allowed at the later date, administration will look into doing something virtual.
"I think our focus is on our students to make the best for them that we can in a really uncertain situation. But, it's challenging. I'm somebody that is used to just being able to make plans and this, when you don't know what the next week or the next month holds, it's really hard to make those plans and that is frustrating," Hutchinson said. "There is nothing that I or our staff want more than just have normalcy for our seniors and to send them out the door the way they deserve, the traditional, normal way that we have always done it."
South Hardin
South Hardin High School Principal Mike Rundall consulted with the Student Leadership Team as well as parents and the senior class about what they wanted to do for prom and graduation. In his video conference with the six senior team members, Rundall said there were mixed emotions.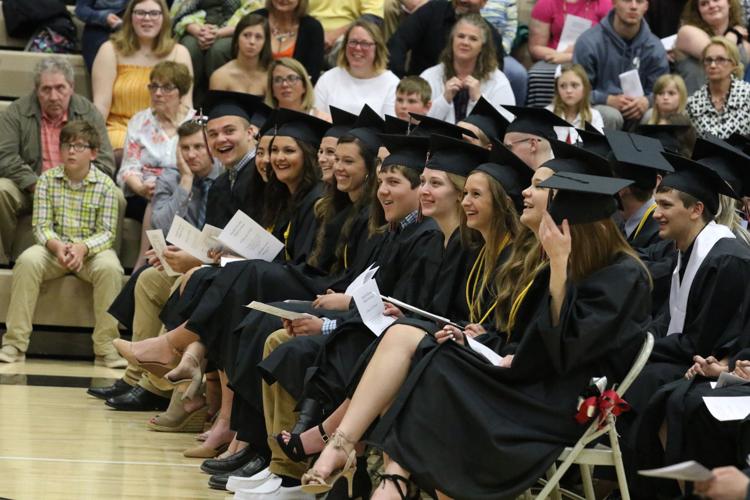 "I had one young lady that sort of started tearing up. I think she's unsure of where everything is going. I think she, she wants to do these things and she wants to be with her class. She wants to be a senior," Rundall said. "My heart goes out to her because I know there are other kids like that and then I have other kids that are involved with that that are just, they've really come to understand that this is a really weird thing that we're living through. It's like, being in a war. It's just a weird world. I think they understand that the sacrifices are there and that they have had to sacrifice."
Prom had been postponed twice but ultimately canceled. However, the seniors are invited to attend the Homecoming 2020 dance and festivities.
Awards night will take place on Tuesday, May 19 and be prerecorded with presenters announcing scholarships and awards. Graduation has been moved to Sunday, June 28 at the high school. The ceremony may only be open to immediate family. If, by June 15, current restrictions haven't been lifted, South Hardin will go ahead with a virtual ceremony. 
Rundall said if digital commencement is needed, there will be a senior parade to coincide with the ceremony.
AGWSR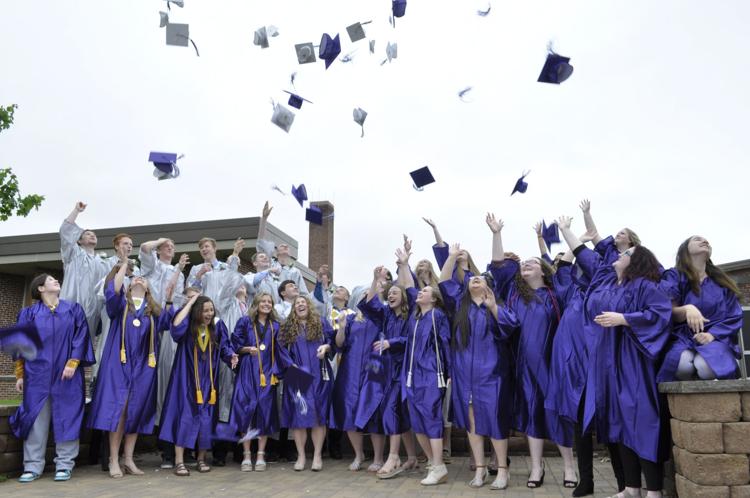 AGWSR still held out hope for a prom for a while, but canceled when administrators couldn't find an alternate summer date to move it to.  
Currently, a plan is being put into motion to do a prerecording of a commencement ceremony. According to high school principal Erik Smith, the school is considering bringing seniors in one at a time with their cap and gown on. Their names, awards and accomplishments will be announced and the graduates will receive their diplomas. Speeches will also be prerecorded and all the elements will then be pieced together and available to view. The current date of graduation is Sunday, May 17 and another date has not yet been set.
Smith hopes to have a decision made about rescheduled dates by May 1.
"I'm really trying to wait and see if we get more guidance about reopening and what they are going to allow as far as gathering sizes. Should we stay away from planning something in June and try to look at only July dates?" said Smith. "I think that is a big part of how much information is shared back with us from the Department of Public Health and the Governors office on the plan of phasing back in as we continue to move forward."
Community Involvement
Tricia Weiland, of Garden City, has a side job running Prairie Lane Photography. She does mainly South Hamilton graduating seniors, but has done South Hardin as well.
With the closures and cancellations impacting the Class of 2020, Weiland said her heart was hurting for the kids she photographed and all they were missing.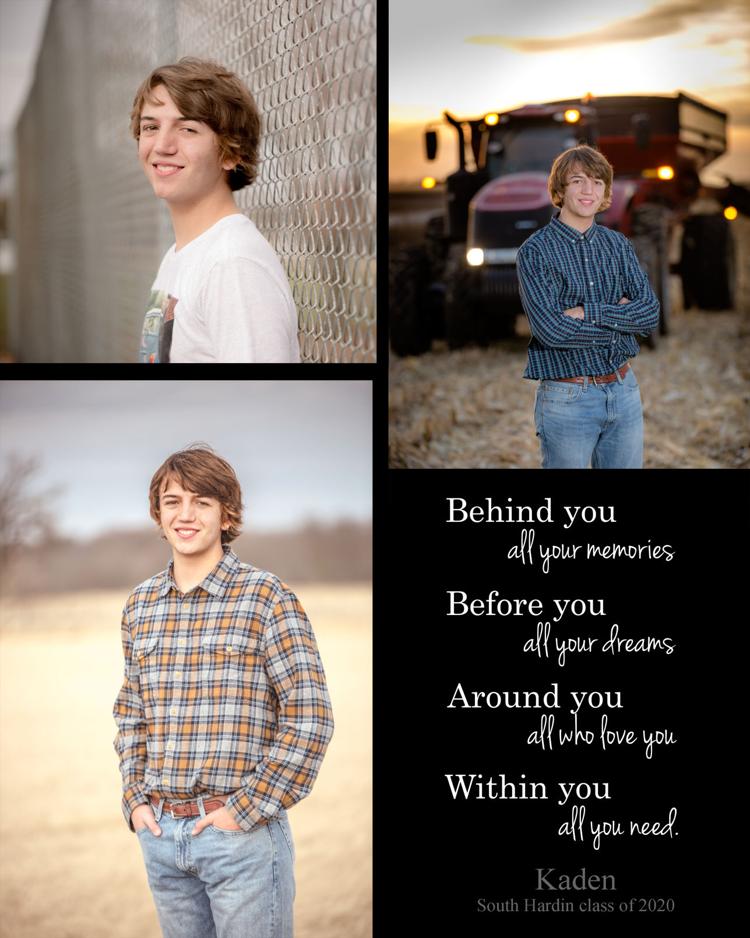 Weiland took a handful of each student's senior pictures and created an 8x10 collage and sent them to their house. Then, feeling like she could do more, she reached out to the parents and asked them to write a note to their child to be shared on her business social media account.
The posters didn't take long for her to make, just a couple of days in quarantine. It was the "Note from Mom" that had the biggest impact.
"The collages probably took less time than putting together the note from mom. Those took longer because they made me emotional just reading them, it was a really neat project to put them together," Weiland said. "The feedback I've gotten is so sweet. I've gotten so many private messages of thanks. I think [the students] just really loved reading those special words from their parents."
The IF-A parents have a few things in the works – including banners with the photos of each senior to hang in town - but most recently, they held a Scoop the Loop earlier this month to honor the seniors.
IF-A, SH and AGWSR have also done events for the seniors. Friday night was the final lighting of the sports complexes, beginning at 8:20 (20:20) in honor of the senior class and lasting for 25 minutes. Each school has also been posting senior spotlights on their social media accounts.