The novel coronavirus continued its steady spread in Hardin County over the last week, resulting in 72 new cases of COVID-19, and two more deaths that have been attributed to the disease.
The Iowa Department of Public Health reported that as of Tuesday, Hardin County had recorded a total of 3,042 cases of COVID-19 since March 2020. Of those, 2,736 people are reported as having recovered, and there have been 55 deaths attributed to COVID-19 since August 2020. That leaves 224 known active cases of the disease in Hardin County as of Dec. 14 an increase from 197 active cases one week earlier, and 143 the week before that.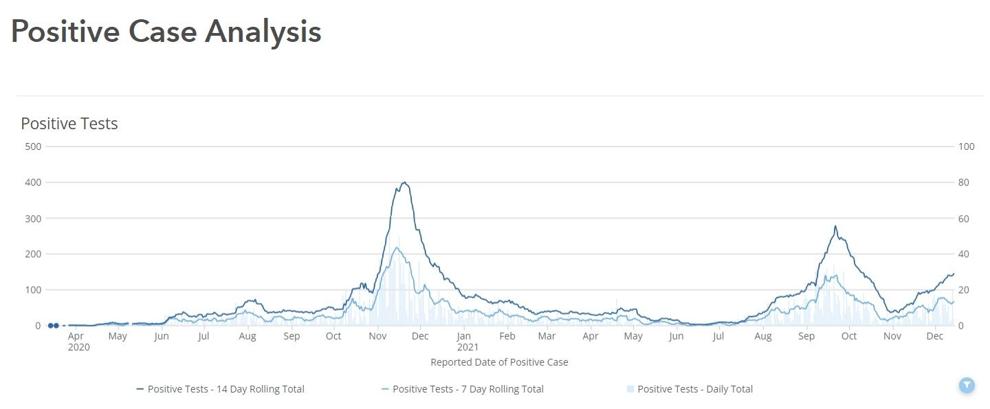 Hospitalizations in the state, which have been climbing, reached a new high for 2021. The state reports Iowa hospitals were treating 823 inpatients for COVID-19 as of Tuesday, an increase from 777 the week before. In the north central Iowa region, which includes Hardin County, the state was reporting 53 hospitalizations on Tuesday, up from 49 the week before. The state is no longer tracking or reporting the number of people hospitalized from each county.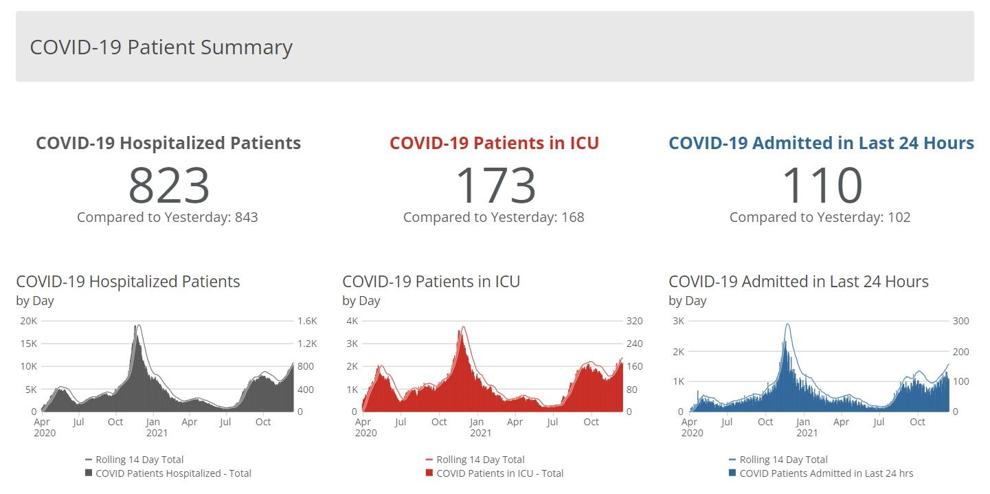 An uptick in the pace of Hardin County's vaccination rate two weeks ago continued over the last week. Between Dec. 8 and 14, 112 people became newly-fully vaccinated. The week before, 111 new full vaccinations were reported in Hardin County. Before that, the last time the county topped 50 new fully-vaccinated residents in a single week was early October. 
In total, 52.6 percent of Hardin County's population is now fully vaccinated. The state reports that 56 percent of the county's total population has received at least one dose of a COVID-19 vaccine. Statewide, 58.5 percent of Iowans have received at least one shot, and 55.2 percent of the Iowa population is fully vaccinated.
ZIP code data released
The Hubbard area recorded the highest per-capita transmission of COVID-19 during the week of Dec. 4-10, according to data released by Hardin County Public Health on Dec. 10. The Hubbard ZIP code saw nine new cases of the disease in a week, which equates to 663 cases per 100,000 population.
The New Providence ZIP code had the second-highest transmission rate at 621 cases per 100,000 from Dec. 4-10. That's three new cases. The Ackley ZIP code ranked third with 12 new cases which is 455 per 100,000 population. The Eldora ZIP code had 13 new COVID-19 cases, which is 409 per 100,000 population, and the Iowa Falls ZIP code recorded 22 new cases, which is 326 per 100,000 people.