Precautions to prevent the spread of COVID-19 in Iowa have closed movie theaters and schools and restricted restaurants to takeout only. For a number of Iowans, Gov. Kim Reynolds' ban on gatherings of more 10 people is also affecting major life events, both happy and sad.
Weddings
Iowa Falls-Alden High School graduate Klare Price has spent months planning to marry her fiance, Scott Hartema, at the Red Acre Barn in Prole, Iowa on May 23. While that date is still outside the current window of restrictions, Price said there's still uncertainty around the couple's plans.
"I'm not going to make any calls because mine is outside that eight-week period that they mentioned," Price said about reaching out to vendors. "I'm waiting it out a couple more weeks and if they are pushing things farther back and we aren't making any progress I'm going to have to change it."
While the wedding is still on as planned, Price has had to make adjustments to some of the pre-wedding celebrations. Her bridal shower was scheduled to be held next weekend at the Scenic City Boat Club, but the family's now working to move it to May 3. Price had also made plans to go to Nashville, Tenn., for her bachelorette party on April 16.
"We haven't made any moves with that yet either, because it's still far enough away that it could be doable, but chances are probably not the greatest," she said. "That's another thing that we're just going to wait out for a couple of weeks and if things aren't changing, I'm probably going to have to do something local."
Price and Hartema have invited 380 people to their spring wedding. She said she'd be OK with reducing the size of the event. Her biggest concern is her guests.
"Not being selfish and being mindful of my grandparents and family that would travel, yeah, if it's not completely back to normal by the end of the wedding, we could probably still have it, but could be people I want to be there be able to be there? That's where I'm really struggling," she said. "I think that's why in the next couple of weeks, I'm really going to be feeling out what's going on and I'm going to have to make a call on what I want to do."
Price knows she's going to have to make a call by early April, but she's trying to stay positive. If schools, gyms and restaurants are able to reopen she said she'd feel more confident keeping their wedding on the planned date. 
"My wedding is going to happen, regardless if it's in May or not. I'm going to marry Scott. This is eight years in the making. We've held off for eight years, it's not the end of the world," said Price. "For most people, a wedding is the least of their concerns. Some people are losing their jobs, kids aren't able to go to school, they don't know when their next meal is going to be. My wedding is going to happen regardless. I'm trying to look at the big picture."
The Scenic City Empress Boat Club has already had to cancel two weddings that were planned for the first two weeks in April.
"I feel for my brides, they are kind of down to the wire and everything is probably purchased and paid for and I don't know," said Boat Club Director Crystal Archer. "I just have a special place in my heart for them right now. I know how important that date is for them. It's a lot of hard work and thought by them and their family that goes into all of that. It was really crushing to have to call them."
Currently the Boat Club is booking events after April 16, but with how quickly things are changing, those later dates may be in jeopardy as well.
No matter what happens in the coming months, Archer said the Boat Club will no longer ask clients to put away their own tables and chairs. The Boat Club will be sanitizing furniture themselves until the Centers for Disease Control and Prevention has decided life is back to normal and safe again.
If an event is canceled due to the virus, full refunds of deposits will be given.
"I try to be very understanding because it's never a good day if a wedding gets canceled," Archer said. "Especially in this situation, we understand the economic impact all of this is having. We wouldn't want to keep a deposit and put someone in a bad financial position in these times"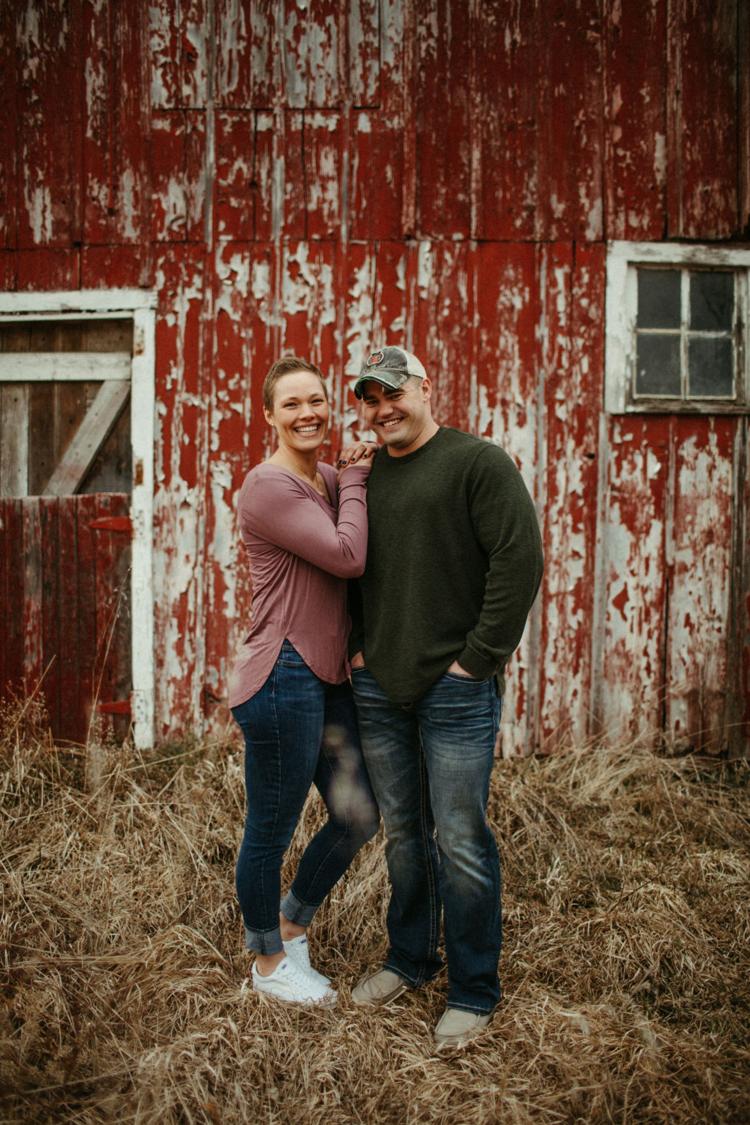 TJ Norman, the pastor at First Christian Church in Iowa Falls, said one wedding he'd planned to officiate has already been impacted. But there are options. The most obvious one is rescheduling.
"If they aren't (open to changing), then it's probably just like everything else and we are going to have to be really creative about how we pull that off," Norman said.
Technically, only the officiant, the bride and groom, and a couple of witnesses are needed to solemnize the vows. A small ceremony could still take place and the reception could be rescheduled. Or, if the couple wants to marry right away, they could do a small ceremony now, and schedule a larger ceremony for later.
One of those brides that had to cancel was Naomi Forgy and her fiancé Jordan Staker.
The couple, engaged since Jan. 29, had an original date of May 22. However, Staker found out he was going to deploy with the Ironman Battalion a few weeks later and they didn't want to plan a wedding and worry about him leaving. So, they pushed the date up to April 11 at the Boat Club.
It was not until a few days into the COVID-19 outbreak that they had the discussion of canceling.
Then, they decided to keep the same date but comply with the less than 10 people ordinance and have something small with immediate family and just the signing of the marriage license.
"Very non-traditional. That's, we're not very traditional people anyway, that's always been kind of who we are. That's kind of my take on things. Just really working with what we have and not getting disappointed with the outcome. Because, a lot of people see this perfect day and this perfect picture of how things should be and they don't get to enjoy it," said Forgy. "This way, since it will be small, we will actually get to enjoy the day and just the day, which is very important to both of us, Jordan and I. Just quality time with the people that we really care about."
Come next summer when Staker and his unit return, they will have the big party with more traditional white dress, bridesmaids and groomsmen.
Forgy was diagnosed with lymphoma last summer and underwent chemotherapy. While most brides would be freaking out about not having that perfect day, she knows it's about something more.
"Last year I underwent chemo so that kind of started approaching this situation, the whole wedding situation, just not really having huge expectations for this perfect day when it should just be about the perfect person," Forgy said. "That's kind of how we've always been. We are super laid back people and so, last year taught me to really just roll with the punches that life gives you."
Funerals
For many people, hugging someone at a funeral or a visitation is natural. But with the spread of COVID-19, all hugs are off.
With social distancing in full effect and no gatherings of more than 10 people, condolences have to be offered in a different way.
"Don't hug people, don't shake their hand if you do come in. Use the guidance of keep your distance and use eye contact and use words in expressing condolences rather than going up and hugging everyone," said Jon Linn with Linn's Funeral Homes and Monument Sales. "It's going to take people getting used to it and actively thinking about it. It's second nature for everyone to meet someone and shake their hand. At funerals, it's second nature to go up and give someone a hug or grab their hand and say something. You just have to actively think about it."
The funerals of last week are out. Now, in the age of COVID-19, arrangements are taking a different look - for families and funeral directors.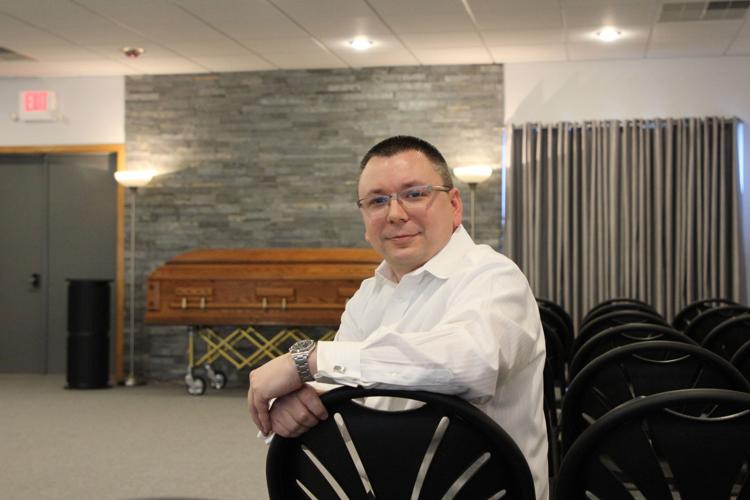 "Suddenly it's two-fold, trying to honor the wishes of the family as a funeral director, but also keeping the public health and wellbeing of our community in mind while following CDC guidelines as set forth by our national and state funerals directors associations," said Travis Woodley, funeral director and owner of Woodley Funeral Homes LLC. "I've had one funeral I've had to reschedule and reorganize three times now due to the changing guidelines."
Both Woodley and Linn said technology is going to play a key role in funerals in the coming weeks and months as families and friends grieve their loved ones, but do it without large gatherings.
"This is extremely difficult on our client families but they have been considerate and understanding of the situation," Woodley said. "I've been told they are receiving condolences via social media and telephone from others in the community. In the next eight weeks technology will play a major role in funerals as we begin live streaming services."
Norman, the pastor, said his attention, too, is squarely on families, especially now. 
"The most critical part of a funeral is to make sure that the grieving family members or loved ones are ministered to," Norman said. "That we are able to minister to their grief, and I don't necessarily have to be there face-to-face in order to make that happen. If it was just one-on-one, I would probably still try to make a contact, but as far as large group gatherings, we just can't go there."