You've cleaned all the closets. You've watched all the Netflix you can stand. You've found all of the neighborhood teddy bears. And it's only the second week of social distancing.
If you (or your kids) are already desperate for things to do, we have some suggestions, courtesy of the city and county employees who are getting creative during the COVID-19 pandemic.
Pick up a book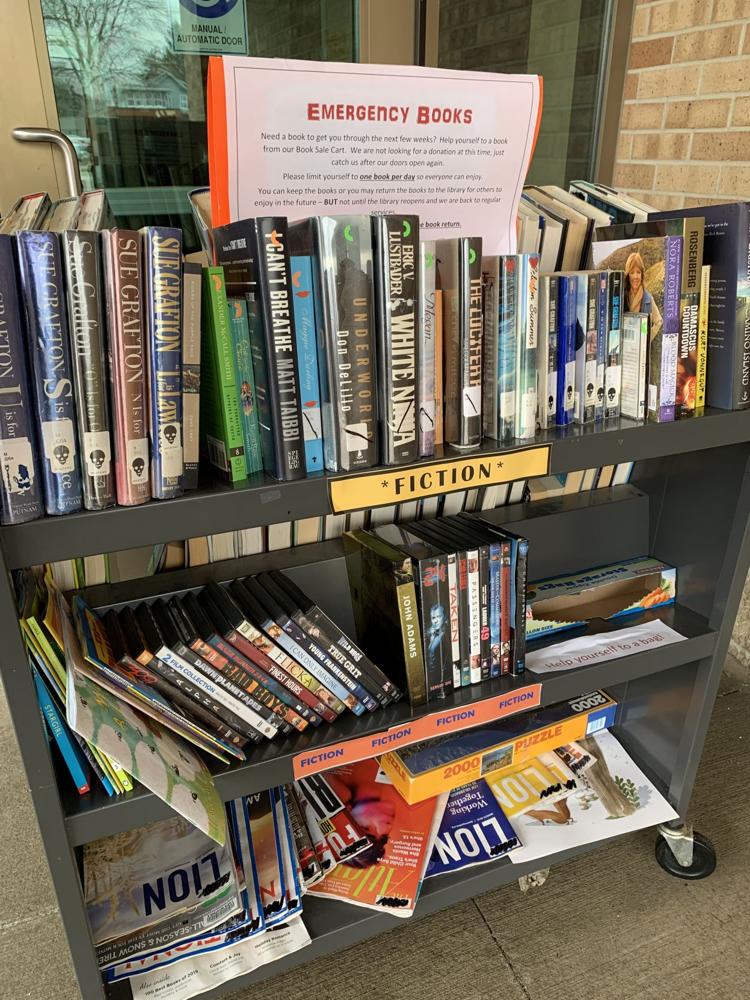 Iowa Falls officials announced last week that the Barlow Library will be closed for at least a month, and while it's not lending any books during the closure, its employees have still devised a plan to get materials into the public's hands.
The library's stash of donated and weeded-out materials is being put on a book cart and stationed outside the library's entrance during business hours. The materials are usually available for sale for a free will donation, but Barlow Director Erin Andrews said they're not asking for payment right now. During the shutdown, take just one item per day, and when the library reopens, stop by to make a donation in payment.
"We're saying hit us up when we're back open again," said Andrews, who is still working inside the library with other library employees. They've been cleaning the library, sorting through materials and either throwing things away or setting them aside for donation at a later time.
The cart has contained books, DVDs and magazines. Andrews said staff are planning to put some puzzles out in the coming days.
"We had quite a few items," she said. "We can go at least a couple of weeks."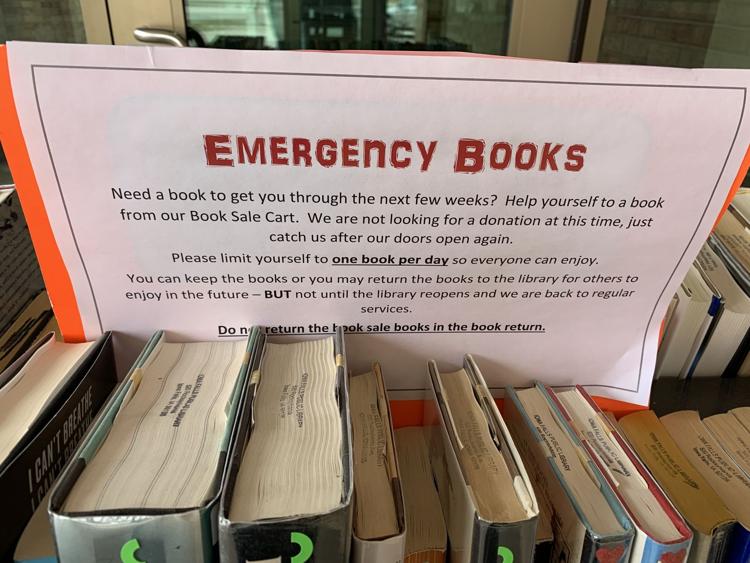 The library is also reminding the public that electronic materials can be checked out through the Bridges site (learn more about the service here). And just this week, Bridges increased the limit of materials that can be checked out, from three to five at a time. A library card is required to use Bridges, but if you don't have a card, the Barlow staff can help you with that, too. Call the library at 641-648-2872, and the staff will set you up with a card. You can worry about signing the documentation and getting a physical card after the library reopens.
While other libraries have continued lending materials on an appointment basis, Iowa Falls' library has not. Andrews said it's too risky to send materials out to the public and ask for them to be returned to the library staff.
Challenge yourself
Mark Schulz, Iowa Falls' new city recreation director should have been preparing for this spring's soccer program. Instead, the recent college graduate is using his creativity to develop recreational activities for self-isolating residents. Schulz rolled out one of those activities this week, and he has plans for more.
"All these kids are sitting at home and obviously we don't want them just sitting on screens all day, so I've been working on creating fun activities for them," said Schulz. "I saw a few other departments around the state do some online challenges so I decided to throw that out during this unprecedented time and create a few challenges."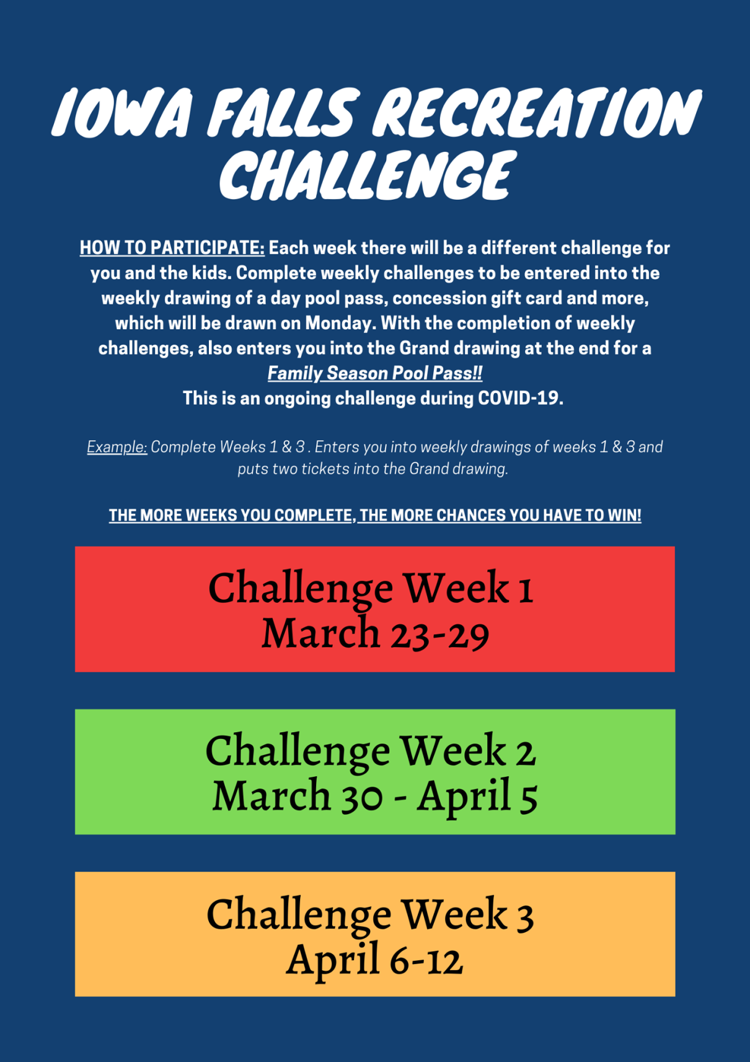 Beginning this week and lasting through April 12, the Iowa Falls Parks and Recreation Department is issuing weekly challenges. The public is invited to participate. Complete the challenge, enter the drawing and each Monday the city will draw for prizes that include a day pool pass, concession gift card and more. A final drawing at the end will award the grand prize of a family season pool pass.
This week's challenge, which is posted on the City of Iowa Falls Facebook page and website, is Iowa Falls based. Twenty questions ask participants questions like "How many parks are in Iowa Falls?" and "How many slides does the pool have?" Completed challenges should be emailed to the Parks and Recreation Department at ifpro@cityofiowafalls.com.
Schulz said he's been busy, despite the shutdowns. He's working on updating recreation brochures and creating a scorecard for the disc golf course at Foster Park. Next week he's planning to put signs up along the Rock Run Creek Trail to challenge trail users to do different activities at regular intervals. Anything to keep people active and challenged.
"Right now we're just trying to give people something to do," Schulz said. "It's a bummer we can't do it in groups, but we understand that and we've got to move forward."
Get ready to swap
Staff members at Calkins Nature Staff are busy creating a new feature they hope will get kids and their families outside during the COVID-19 shutdowns, and will bring them back to the nature center when the period of social isolation is over.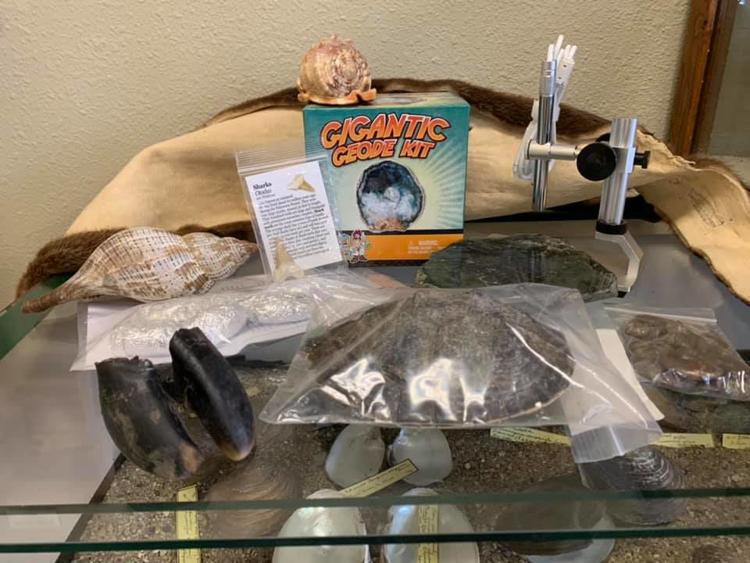 Chris Barber, interpretive park ranger at Calkins, said the center is working on opening a Calkins Swap Shop, which invites the public to present natural artifacts that they've found in exchange for items in the Calkins store.
Barber said the Calkins Swap Shop was made possible by a $2,000 grant from Church Women United of Iowa Falls. He said Calkins staff have been busy putting together shelving for the shop, which will open for business when the public is able to visit the currently-closed Nature Center again.
"We thought it would be a neat idea if we could help encourage people to come back to the Nature Center. This also encourages people to go out to our parks or anywhere in nature and investigate and look for cool stuff," Barber said. "Just because we are on lockdown doesn't mean you can't go out and enjoy nature. That way when all of his self isolation ends, people will have already collected some things to bring in."
Barber said he saw a nature preserve in Las Vegas offer a similar swap shop on a bigger scale. Last fall, he attended the National Association of Interpreters Conference in Denver, Colo., where a presenter from the Houston Zoo discussed how beneficial their swap shop was in terms of encouraging the public to visit the facility.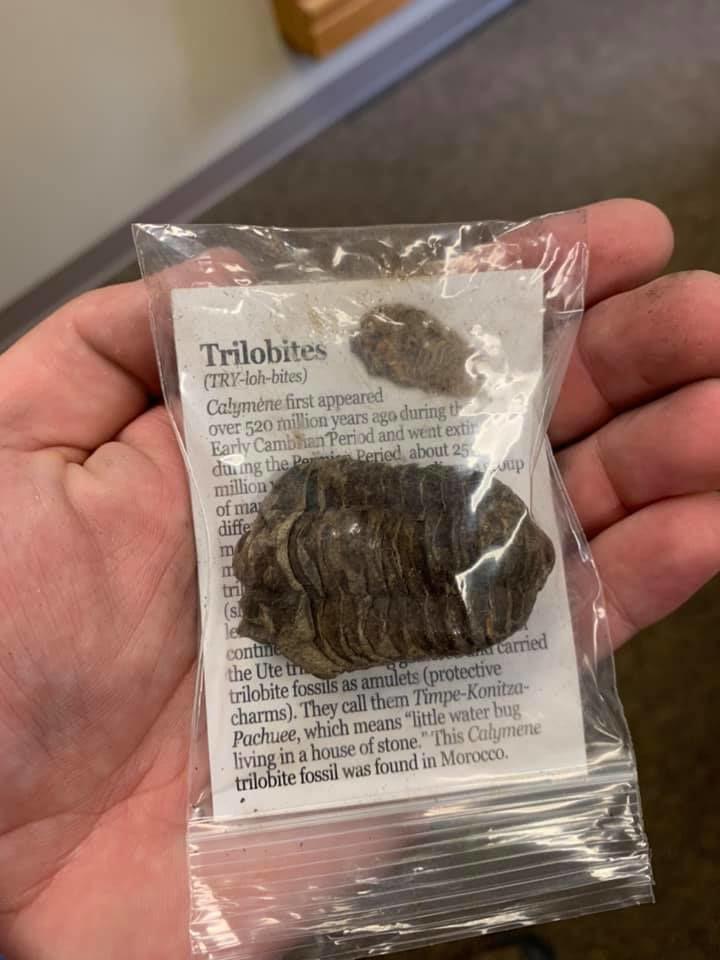 Calkins Nature Area currently has numerous rocks, minerals, fossils, bones, furs, raccoon tails, shells, geodes, seeds from trees, and owl pellets. Barber said the store will accept all kinds of items, and there is no cost involved. He said a points system will be developed to score artifacts, and the public will be able to bank points and cash them in to "purchase" items in the store. The more rare the artifact, the more points it's worth.
Kids can bring up to three items per trip and point totals will be assigned based on the quality of items brought to the swap shop. Barber said extra points can be earned if the person presenting the artifact can explain the history and/or background of the thing they've discovered.
"We will have a database where they can save up points and come back multiple times to see what we have. We think this activity will also teach basic economics," Barber said.
Calkins Nature Area will not accept harvested items and Barber emphasized the public should not kill animals for fur, etc. and bring them to the swap shop. The Migratory Bird Treaty Act also protects birds, nests and eggs, making it illegal to pick up those items for personal possession.
"We encourage everyone to use their down time in self-isolation and start exploring during your walks, hikes and so forth," Barber said.
For more information on the Calkins Swap Shop, contact the Nature Area at 641-648-9878.