As of Wednesday afternoon, there were 549 confirmed cases of COVID-19 in Iowa. Of those, 63 patients have been hospitalized. Among them is Justin Weber, of Eldora.
Weber is the 60-year-old pastor at Honey Creek-New Providence Friends Church and owner of the Pickin' Preacher store in Eldora.
"This virus is a mystery and a monster is how I look at it," Justin's wife, Krista Weber, said on Wednesday.
Justin hadn't been feeling well, and after doing a telehealth visit (a doctor's visit via computer technology), he was told he probably had influenza. He wasn't having any breathing problems or shortness of breath. And with Justin being asthmatic, his health care providers assumed those symptoms would be present if he had contracted the novel coronavirus.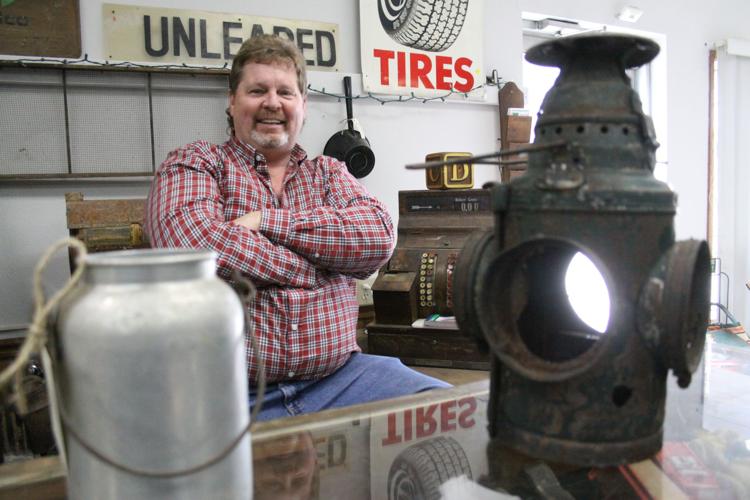 But days passed and Justin still wasn't feeling right. Then he learned that when he'd attended a meeting in Oskaloosa he'd come into contact with someone who later tested positive for COVID-19.
Krista said she and Justin immediately called McFarland Clinic in Ames and were told he should be tested for the disease. On March 24 he was tested for both COVID-19 and influenza.
"They swabbed both sides of his nose," Krista said of the test. "Uncomfortable because they just kind of push it up in there pretty far, but beyond that, it wasn't painful or difficult."
By last Thursday the Webers had the results: negative for influenza, positive for COVID-19 and pneumonia. Justin's was the first confirmed case of COVID-19 in Hardin County. That same day, Justin's health started to decline. He went to Grundy County Memorial Hospital, and within three hours he was being taken by ambulance to another hospital.
"Once it really took hold, it took hold fast," Krista said. "The X-rays showed a lot of difference in that three-hour time span. So then they admitted him and they sedated him and put him on a ventilator. From what I'm understanding, this is happening a lot. It's not uncommon for the lungs to be damaged before you realize what's going on."
Justin's health improved last weekend but regressed again on Monday and Tuesday. On Tuesday night, doctors shifted him onto his stomach in an effort to relieve the pressure on his lungs. Krista said that helped, and his condition had improved by Wednesday. All of his vital signs were looking better.
"We just keep praying that his lungs heal and that he can get off the ventilator and get home," she said.
Visitors aren't allowed in the hospital, which Krista declined to name, so she's been speaking to Justin's medical team via phone every day. She said she was told patients can usually stay on a ventilator for 10 to 14 days. Doctors are monitoring the PEEP (positive end expiratory pressure) on Justin's ventilator and they want that number at 5 percent before they'll take him off the machine. One day he was close, at 8 percent, but then the PEEP went back up.
Krista and the couple's grown children, Jon and Rachel, who are at home with her, receive regular updates from the hospital, and they've been encouraged to call if they want to check on him.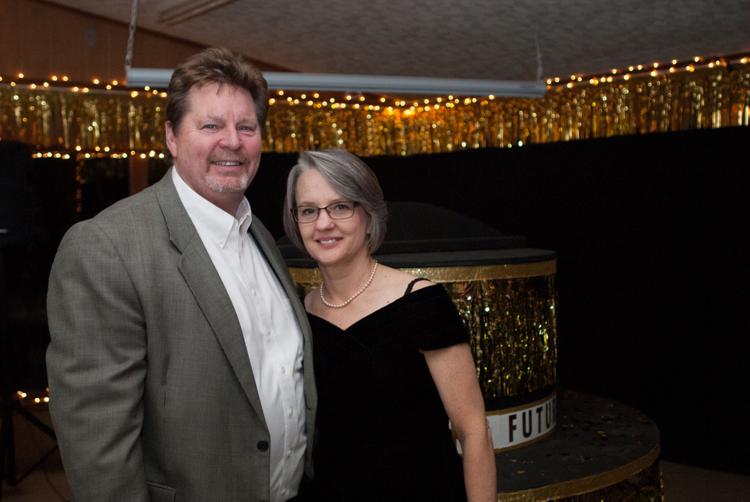 It's been hard to rely on phone calls rather than visits to check on Justin's progress.
"(I'm) trying to remember that no news is good news, but that can be hard," Krista said. "[The hospital staff has] been wonderful. They talk to me whenever. He had the same nurse on Friday, Saturday, Sunday and then yesterday and she was just awesome. 'Even if you're awake in the middle of the night then call, we're here.'
"It's an odd situation for them too," Krista said of the hospital staff. "It's not the norm for them either."
The love and support of the community is getting the Webers through this time. Friends from across the country are praying for Justin and sending their love to the family. Last weekend members of the family's church set battery-operated candles along the walkway to the Webers' house to "bring light" to their home.
"We've just been so grateful for the support," Krista said, "and just trusting that God will bring him through this and he will be out seeing people and doing his thing real soon."
She said it's important to push for the medical care you believe you need, and to have someone who can advocate for you if you can't do it for yourself.
"It is very scary when it hits this close to home, it's always something that you think other people are going to get, not you," Krista said. "But I would just say if you are not feeling right about how your loved one is doing, then advocate for them. Get on the phone and call their doctor. We probably should have been a little more conscious or we should have been a little more proactive. But thankfully we got him to the hospital when we did. But you just have to advocate for your loved one that isn't feeling well so that they can get the best care that they can."
Neither Krista nor the couple's children have had any COVID-19 symptoms, and they've not tested positive for the disease.