There are traits every breeder looks for in a horse. A nice topline. A sweeping leg. A good hock. Those are the things Gregg Reisinger – a hall of fame breeder who raised more than 1,700 registered horses on his farm in Eldora – sought in prospective mares and stallions. But one trait ranked above all else for him. Kindness.
"If someone has a bad experience with a horse growing up, they're never going to want to be around horses and they're not going to want their kids to be around horses," Mark Reisinger, Gregg's son, remembers his dad used to say. A horse's disposition could encourage or discourage a lifelong interest in horses. And what Gregg Reisinger wanted more than anything was for other people to love horses as much as he did.
Gregg spent 58 breeding seasons – most of his 75 years of life – trying to build the perfect horse. He was still pursuing that goal when he contracted COVID-19 in July. He died a month later, on Aug. 16, the first Hardin County resident to succumb to the disease.
* * *
Gregg Reisinger spent the better part of his youth in sale barns. While his father, K.E. Reisinger, presided over the largest pony sales in the country, his mother, Vera Reisinger, ran the sale barn kitchen and kept books for the business. Gregg pitched in where he was needed: serving as a ringman and running the backyard.
The Reisingers' pony sales put Eldora on the map, drawing thousands of people to Hardin County, and earning the town the title of Pony Capital of the World, a distinction bestowed by President Dwight Eisenhower.
Eldora resident and former mayor Jim Brown recalls the sales.
"I can remember him in his cowboy boots and hat and jeans being there at a young age," Brown said. "I remember being there in the sale barn and being a part of that. It was exciting for the whole community. And that's where Gregg started."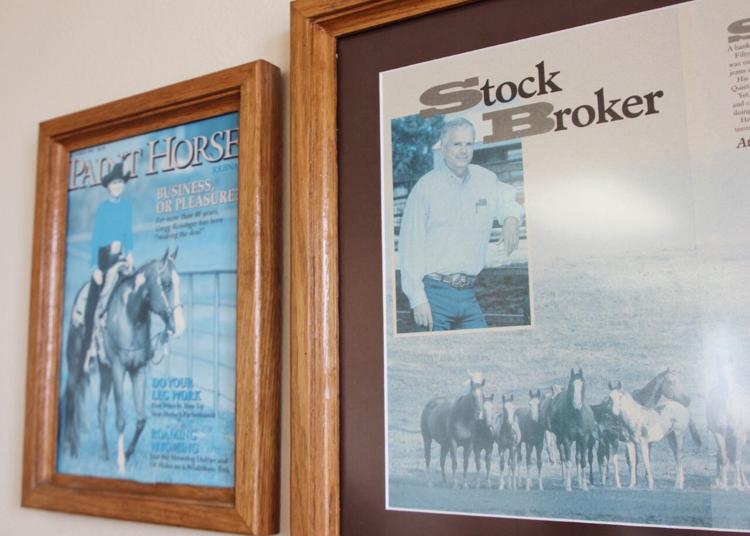 But Gregg's interests lay in horse breeding. He studied blood lines and wanted to use the best horse to build better horses. When he was 18, he bought a dairy on Washington Street on the south side of Eldora to pursue his interests. Several years later, in 1969, K.E. Reisinger died in a plane crash. His sons kept the sale barn going for a few years, but eventually closed it. Gregg channeled his efforts into breeding horses, and the work began to pay off.
Reisinger Farms was at the leading edge of the evolution of the American Paint and Western Pleasure breeds. Over the years the horses became taller, better balanced and more lean. But always kind. Gregg's breeding decisions weren't fueled by what judges wanted to see; they were based on conversations with customers. He wanted to breed the horse that people wanted to own.
That pursuit led Gregg to Teddys Splash and Dirty Rocki, two stallions that helped position the farm as a leading breeder of champions. Both horses – along with Gregg – were inducted into the American Paint Horse Association Hall of Fame in 2016.
But those accolades weren't what motivated Gregg. His fulfillment came from selling beautiful, gentle horses to customers, both professional and amateurs. His dedication to making horses – and horse shows – accessible and enjoyable for everyone led him to become president of the American Paint Horse Association.
"He said you can let this whole breed become professional, or we can keep it as something that families want to do together," Mark remembers. "He always wanted youth and amateur to be the star of anything equine. He said if all you do is have people riding horses to make money, you lose that next generation and people who are in this because they love horses."
One member of that next generation is Mark's daughter – Gregg's granddaughter – Kate Reisinger. The 13-year-old has taken an interest in horses, and her grandfather encouraged that interest.
"Dad had a way of instilling confidence to try things, which really made her more comfortable," Mark said.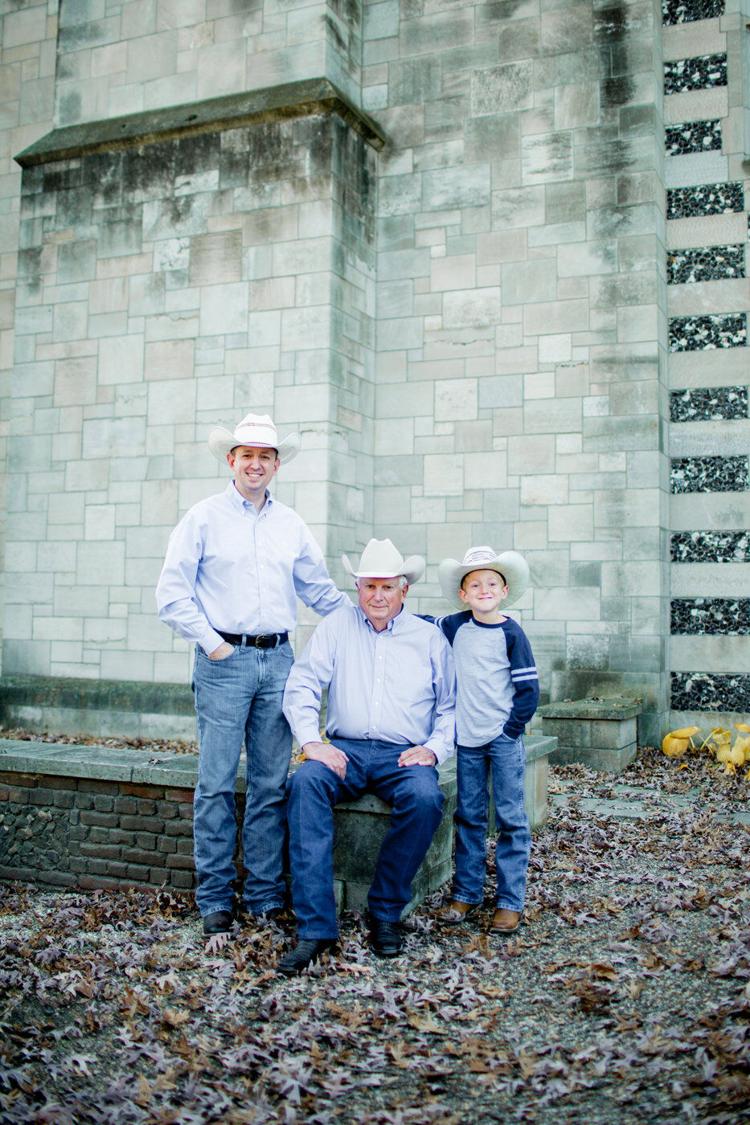 Mark's 11-year-old son Gregg, his grandfather's namesake, has grown up at Reisinger Farms too, learning about horses and developing a love for them – and for time spent with his grandpa.
* * *
Gregg Reisinger had no intention of slowing down. He was a farmer through and through, and never even mentioned retirement.
"He was going to do this until he couldn't," Mark said, "and he did."
For months, Gregg heeded the advice around coronavirus. He tried to be cautious to protect himself and others from the virus. But in July, after a day of moving cattle, Gregg went inside the house and realized he was feeling off. He took his temperature: 102.7 degrees.
He immediately went to Mary Greeley Medical Center in Ames. They knocked his temperature down, but the disease had already taken hold. Mark, who wasn't allowed in the hospital because of COVID-19 restrictions, called every day – sometimes three times a day. He talked to his dad and he got updates from the medical team as they tried plasma treatments and Remdesivir. Even after Gregg was sedated and a ventilator took over breathing for him, hospital staff held the phone to Gregg's ear so Mark could talk to him.
"Dad didn't have any pre-existing conditions," Mark said. "He was stronger than I am. He worked his whole life, he never stopped.
"People need to understand there is no cure for this thing," he said of COVID-19. "I talked to the doctors and they said we don't really understand this disease. They talked about folks in good health passing away and folks with pre-existing conditions recovering. We don't get this thing yet. People need to pay attention and understand that for some people it's a really bad deal."
Since Gregg's death, the cards and flowers and phone calls have poured in from across the country and beyond. Families who for generations bought Reisinger Farms horses have called to offer their condolences, and stories about Gregg. He treated them with respect when they were just starting out. He sold them a winner. He kept their teenage daughter more interested in horses than boys.
In Eldora, he's remembered as a quiet but important leader.
"When I think about Gregg, I think about somebody who was just very low-key," Jim Brown said. "He was not a public servant in the sense of being on a hospital board or a city council. That wasn't his life. He quietly went about serving the community. And he made a mark."
* * *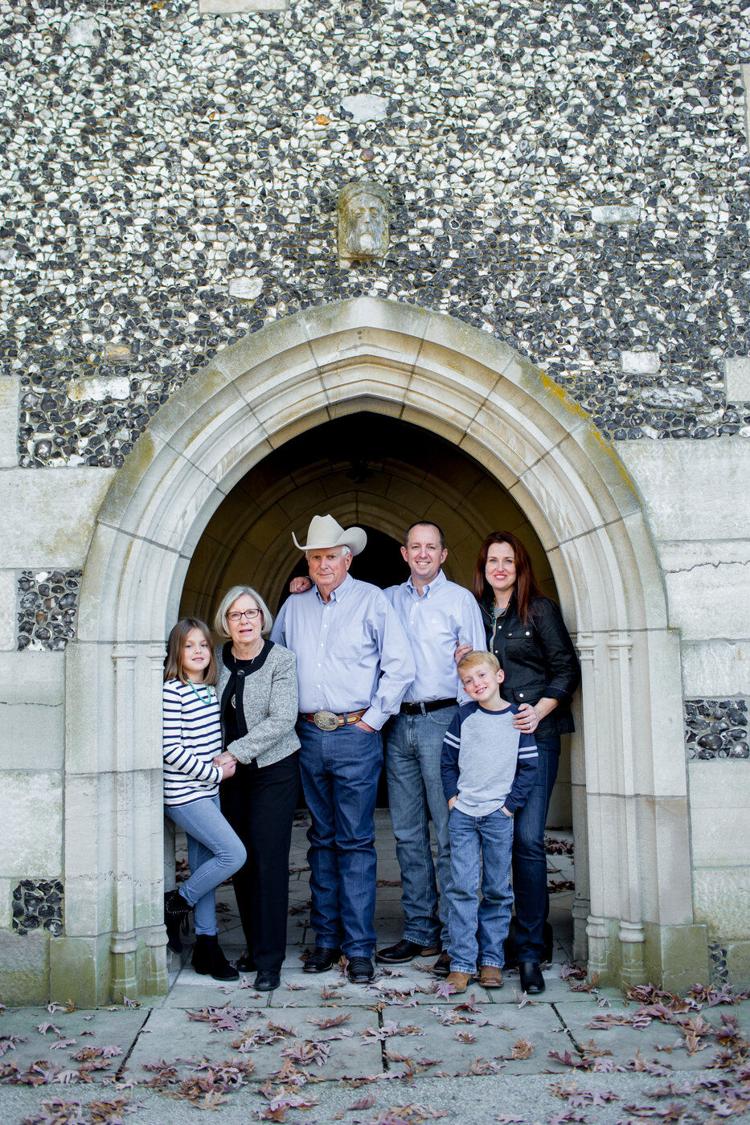 Reisinger Farms will live on, but it will be scaled back. Before his death, in addition to the horse breeding business, Gregg also ran a cattle feedlot and crops. He attended cattle sales three or four days a week, buying on commission for farmers and taking pleasure in the sale barn kitchens' offerings.
Mark, who lives west of Ames and is a vice president at a biotechnology company, will take over leading the operations at Reisinger Farms. He said breeding will continue, but a dispersal sale will reduce the size of the 120-head operation.
As he moves into the role of farm manager, Mark marvels at all that his dad accomplished, and the fact that the farm was the fulfillment of a lifelong dream.
"He wanted to raise horses and cattle and crops, and he lived his perfect life," Mark said. "This is exactly what he wanted to do, and he did it. How many people get to say that?"