Ellsworth Community College reported on Monday that 19 students tested positive for COVID-19 last week. It's the largest single jump in cases at the Iowa Falls campus since classes resumed on Aug. 24.
In the week between Oct. 5 and 12, Hardin County recorded 45 new COVID-19 cases. It is not clear whether all of the ECC cases are part of the Hardin County case total. The Iowa Valley Community College District issues weekly reports on its website on Mondays. Before this week, the college had reported a total of 13 cases over five weeks.
Last week, Athletic Director Nate Forsyth confirmed that a number of ECC student-athletes had been quarantined, but he didn't know how many. ECC Provost Dr. Martin Reimer reported Monday that 40 students are currently quarantined but that "we expect the majority of those to be able to be unquarantined by the end of the week."
Reimer said the 19 new COVID-19 cases are a mixture of students who live on campus and those who commute for classes. And while the college couldn't be certain where the outbreak originated, he said it "seems like it was an off-campus situation".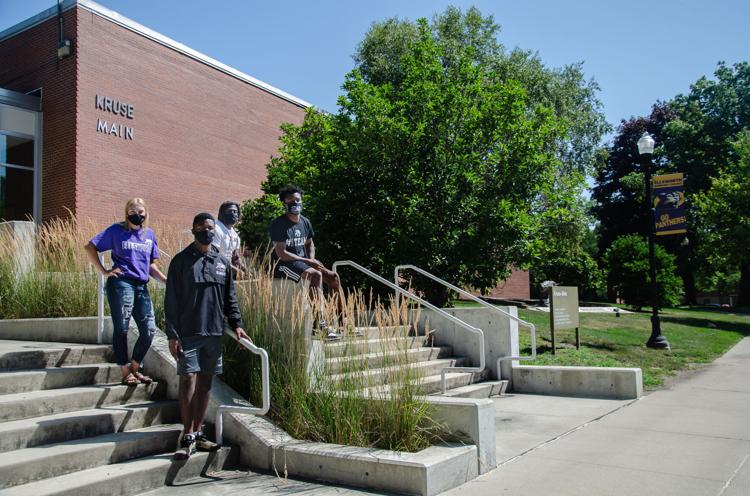 In July, the college announced protocol for the fall semester. It includes a requirement that everyone on campus wear face coverings at all times, except when they're alone in a closed office or in their dorm room, or they're able to social distance in a classroom. Two weeks ago, Iowa Gov. Kim Reynolds and the state's medical director, Dr. Caitlin Pedati, announced new guidelines about who must quarantine after a COVID-19 exposure. Before, the state followed the Centers for Disease Control in requiring anyone who'd come into close contact (less than six feet for at least 15 minutes) with someone who had COVID-19 to quarantine. The new guidelines state that if both people were properly wearing face coverings during their contact, the other person does not have to quarantine. While many schools and businesses have adopted these new guidelines, Reimer said the Iowa Valley Community College District is sticking with the earlier guidance.
"We're keeping with the more stringent CDC guidelines just to err on the side of caution," Reimer said. "For us, we think this far into the school and not having any major problems, or when we do get a positive diagnosis being able to ensure that the students are taken care of both physically and academically."
ECC protocol states that when a student who lives on campus tests positive they and their roommate must isolate for 14 days. The college has set aside wings of its dorms for isolation. Meals are delivered to students there, and they undergo daily wellness checks. Faculty work with them to make sure they're staying current with their classes.
The 19 new cases are only students. Reimer said he's aware of "one or two" staff members who've tested positive for COVID-19, but those are not part of the weekly reports issued by the district.
Reimer said he thinks the college has responded well to the challenges this year. None of the athletic scrimmages have been canceled because of COVID-19 infections, and students and staff have been wearing masks where they're required. And he said infection numbers have reflected that adherence to rules.
"Having 350 to 400 students in one space and to keep it where it has been, I'm cautiously optimistic that this will see us through for the year," he said.