The Iowa High School Athletic Association and the Iowa Girls High School Athletic Union released new guidelines on Wednesday that begin to paint a picture of what prep sports will look like this fall amid the coronavirus pandemic.
In addition to general guidelines from the IHSAA and IGHSAU, each union released sports-specific guidelines for football, cross country and volleyball. The unions hope that preventative measures will mitigate the spread of COVID-19 and clear the way for fall sports to continue from the first practice through the end of the respective postseasons.
Wednesday's guidelines call for as much social distancing as possible, asking players and coaches to refrain from handshakes, hugs and contact that's not necessary. Face coverings are optional, but not required, and spitting is prohibited.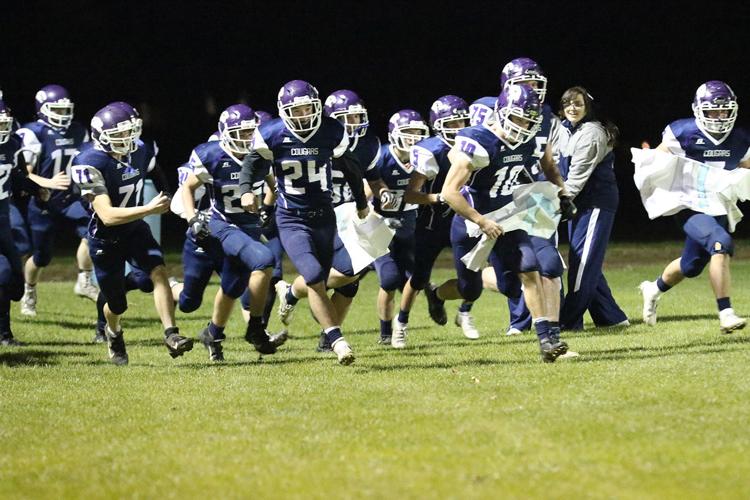 AGWSR head football coach James Koop said Thursday that he has concerns about some of the guidelines, in particular the IHSAA football guideline that states "Water is to be consumed only. Players should not rinse their mouth, rinsing their mouth piece, or pour water on their faces or necks." Adding to that concern is the IHSAA recommendation that "Players are encouraged to cover up as much of their bare skin as possible. Using long sleeved dry weave shirts and tights can cover bare skin."
"My biggest concern is heat," Koop said. "The IHSAA has always stressed monitoring for the heat. But now, because of COVID, what are we supposed to do? Kids can't cool off by dumping water over their head. It's like we're not worried about a kid having a heat stroke or something this year."
Koop said it used to be recommended that teams keep a baby pool on the sidelines and at practice in case a player needs to cool down. Instead of that, Koop has always used iced towels, which the guidelines also recommend against. During August and September games, it's routine for players to spray water on themselves during game time-outs.
"It's not up for interpretation, it's in the guidelines and that troubles me," Koop said. "The other stuff I can work with. But it's like you do one thing to prevent something and you create a bigger problem somewhere else."
The guidelines also recommend that players social distance as much as possible. Koop said it is impossible to separate players during team run-throughs in practice. During games even more so.
"You can argue what the point is," Koop said. "Yeah, you can social distance during stretching, and you can keep social distance waiting to drill, but then during the drill they're touching each other anyway. Does it defeat the purpose? I don't know."
Iowa Falls-Alden football coach Don Anderson said social distancing will be an issue as he is expecting some 50 to 55 kids this season and grouping in practice and use of locker rooms could be difficult. 
"We don't know what group every kid is going to be in until we have practices," Anderson said. "We have to keep them as separate as possible, but at some point in time the kids are all going to be around each other. And we can't expand our locker rooms. We've been in some that have have been pretty darn small."
The football guidelines include other recommendations. Mouth protectors are to be kept in players' mouths at all times. If a player touches a mouth protector, they're instructed to sanitize their hands. There will also be mandatory timeouts every four minutes of game clock so teams can "properly sanitize and hydrate" during the game. And masks, while encouraged, are not required to be worn by players, game officials, coaches, or any other people involved in the games.
"I think the guidelines are smart, but there's a lot of stuff that you wonder what the thought process was," Koop said. "They're letting us play, though, which is nice for the kids and brings some normalcy to the community. I think people just want normal."
Still, Koop said he'd like to hear someone say how serious the pandemic is, and based on that, determine whether sports should be played at all.
"I hate to say it," Koop said. "I want the kids to have football, but if it is gravely serious – and I'm not saying it's not - I don't know that these guidelines are going to stop it."
Anderson said he's planning a coaches meeting to address the guidelines and plan for the season.
"There's going to be a lot of things we're going to have to be aware of that we've never had to before," Anderson said. "We'll have to change. But I guess if that's what we have to do to play football, that's what we have to do. It's much better to have a little extra work than to not play."
CROSS COUNTRY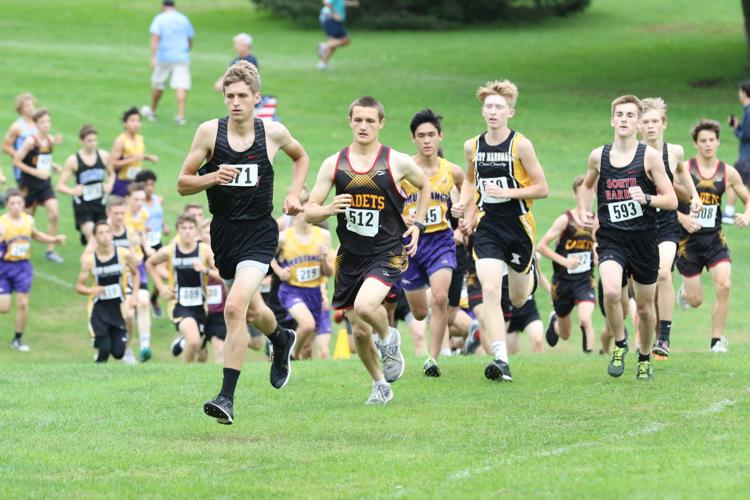 Guidelines for boys and girls cross country teams include instructions to avoid hugging, hand shakes and fist bumps, and widening courses to at least six feet at their narrowest. 
Iowa Falls-Alden/AGWSR head boys and girls cross country coach Michael Rottink said the guidelines directing the sport this fall are general on purpose. And although it's not necessarily a contact sport, there are still distancing issues.
"I think they made it general because they are trying to keep it flexible," Rottink said. "As we get closer to competition, they'll make adjustments. But right now, practices and weight room work is pretty much the same as the summer guidelines. We know what we'll do to keep distances and stay safe for practice."
Starts and finishes are likely to look different this fall. And, unlike other sports, there are no bleachers to tape off for fans.
"Some things will affect what we are able to do as far as offering a meet," Rottink said. "Starting gates can only be so wide. Most courses only have so much room. I'm assuming every high school will have a plan for spectators. Cross Country meets are so different. Fans are used to running around and following. Those things will be in a lot of conversations yet."
VOLLEYBALL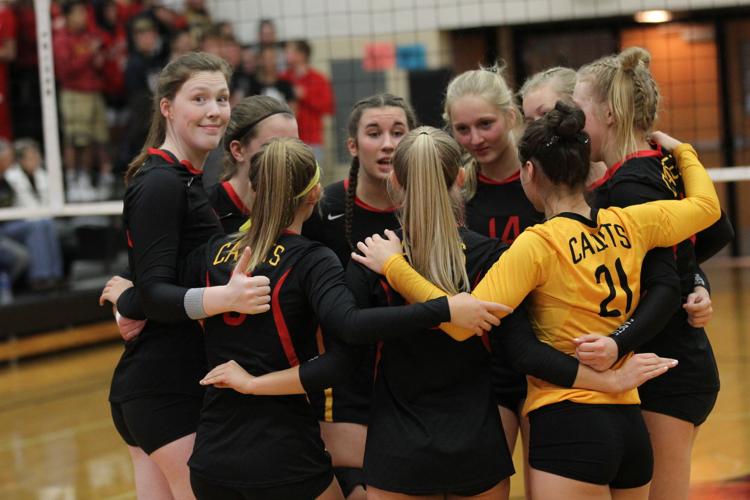 The Iowa Girls High School Athletic Union's guidelines for volleyball suggest replacing pre- and post-game handshakes with a wave or a bow. They also recommend cordoning off the first two rows and bleachers, and three balls will be used to allow for in-game ball rotation for sanitizing.
South Hardin volleyball coach John Teske - a cancer survivor and recent spinal cord injury patient - said he isn't overly concerned about the spread of the virus among players and coaches, but spectators are reason for worry.
"I'm not concerned at all for the kids or myself, but the grandparents who come to watch, that's a different story," Teske said. "That's the population we have to be concerned with. These guidelines are good. I think it's good for the girls to get out and be active. I don't think it's as likely a problem on the court than it is at a social activity."
In general, the IGHSAU guidelines are really no different than guidelines everywhere right now. People (players, coaches, officials, spectators, etc.) feeling sick or who have been exposed to someone who has COVID-19, should not attend or participate in competitions or practices. And the IGHSAU strongly encourages all participants and spectators to practice social distancing and to wear face coverings whenever possible.
"Social distancing is tough, even just making a huddle," Teske said. "On the bench they're a little bit closer, too. On the court, I just don't think it will be a problem. But does that mean we don't practice the social distancing and sanitizing and being safe? No, we will still do those things."