It's been more than a week since most of us began self isolating and social distancing to protect ourselves and our communities from the spread of novel coronavirus and COVID-19.
In that time we've started to chart these uncharted waters, making our way through the dark and looking for the other side. If you're on social media, or consume any kind of news, you've probably seen heartwarming stories of people doing good deeds during these times. That's happening here in Hardin County too, and we wanted to share those stories with you as a reminder that no matter how dark the times are, there's still light.
So take your mind off the scary, and settle in for a few stories of hope. And if you have one to share, we'd love to hear it. Drop me an email at skonrad@iafalls.com, or send us a message on the Times Citizen Facbeook account. We'd love to share more of the good.
For now, here are the acts that are lifting our spirits this week.
Bears on display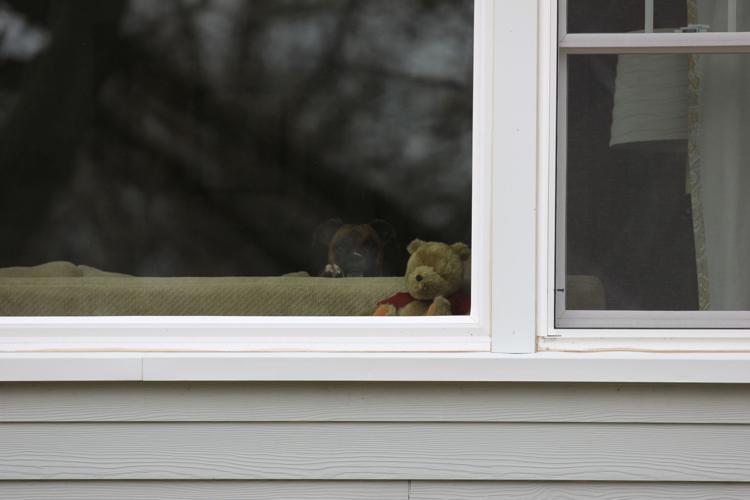 The idea came from Facebook, inspired by the book "Going on a Bear Hunt." Put a teddy bear in your window, encourage your neighbors to do the same, and create a bear hunt game for families who are out driving around or taking a walk.
Kate Hornung, a kindergarten teacher at Iowa Falls' Pineview Elementary decided to make it happen in her neighborhood.
"I saw it on Facebook and thought it would be something fun for the kids and families to do if they were out for a walk or drive, and quite honestly I needed something to do," Hornung told me via Facebook Messenger. "It was a good opportunity to check in with neighbors and see how everyone is doing.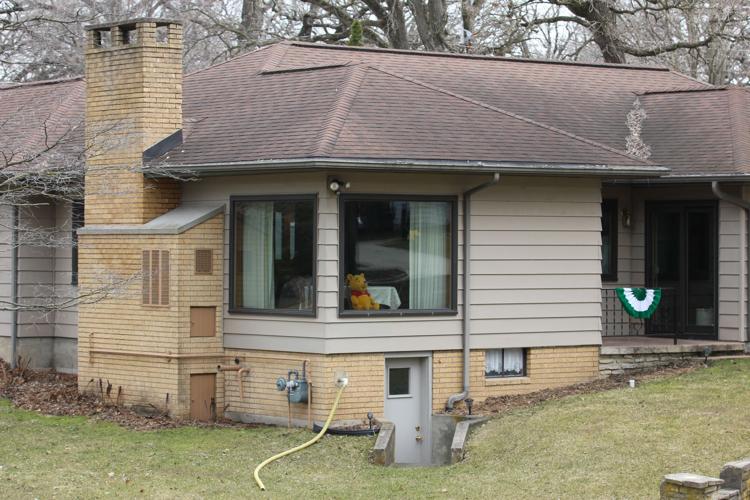 "While we know this is best for everyone to stay safe and healthy, being away from school is hard on kids and also on teachers," she said of the self isolation. "When you hug your kids goodbye on Friday you expect to see them on Monday."
Hornung lives in the neighborhood around Assembly Park, near the Iowa Falls Veterans Memorial, and she's put two in her windows. She said friends went out Saturday night and counted 19.
School from home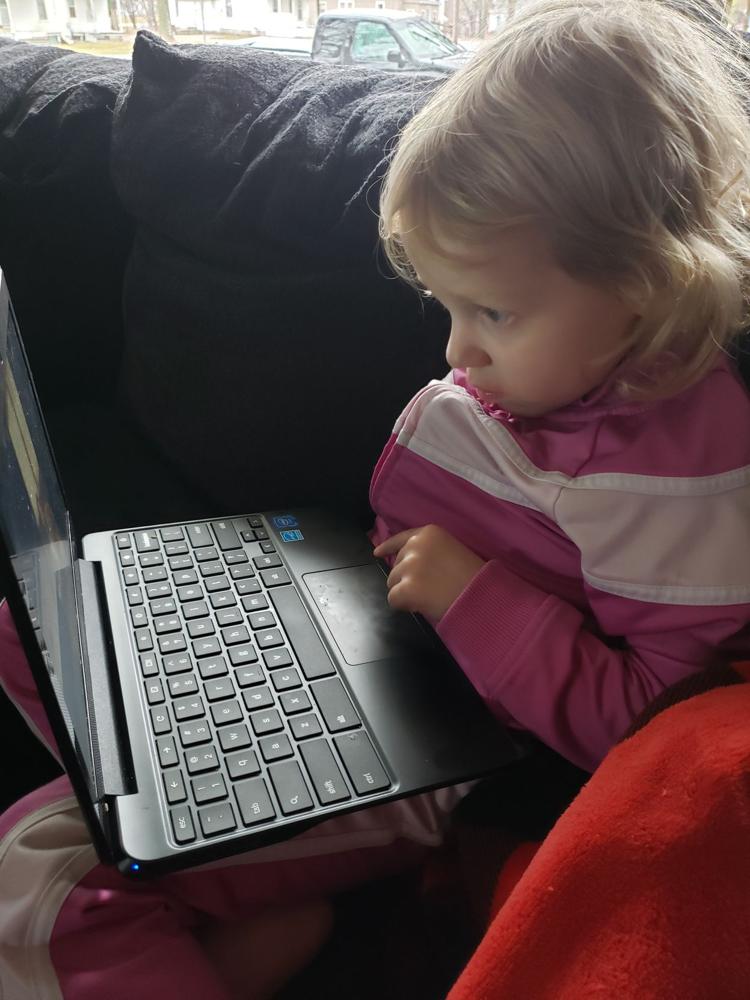 As much as teachers are missing their students, many students are missing school too. And some families are finding ways to build a school-like schedule at home. While the Iowa Falls School District isn't requiring any at-home learning (that would require the district to offer services during the shutdown), many teachers are reaching out to students through technology.
Emily England, a fourth grade teacher at Rock Run Elementary in Iowa Falls, conducted Google Hangout video chats with many of her students last week. And Holly Barnhart, a preschool teacher at Iowa Falls' Pineview Elementary, joined with therapy dog Stella to read books to students via the internet.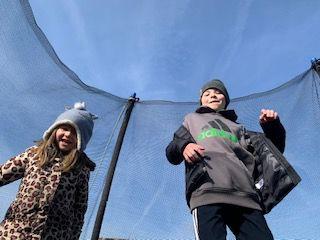 Some parents, like Jennifer Granzow in Iowa Falls, are building schedules to make sure their kids still have structured days - even when they're out of school. In an email to the Times Citizen last week, Granzow said her kids, fifth-grader Drew and first-grader Emma, have been starting their days much the same way they always do: getting up, eating breakfast, and reciting the Pledge of Allegiance, the school pledge and the Lord's Prayer. The kids also read (independently and then to each other), and do math, writing (emails or letters to family), computer time (websites their teachers have suggested), and "story time from me, Mom, their new teacher." Other activities include music, art, playing in the backyard, dancing and yes, even a little iPad and video game time.
"Every day brings something new," Jennifer told us in an email. "We will take it day by day. They do miss friends they see at school, but I have kept hem very busy so they don't have much time to worry and to feel as normal as possible."
The kids did so well last week, they were rewarded with popcorn from the Met Theatre, which is offering the treat as a takeout.
At the Campbell house in Iowa Falls, Mom Ali Campbell has been teaching her three daughters how to make music. With seventh-grader Vada on piano, third-grader Liza on bass, first-grader Greta on percussion, and Ali - a musician herself - on guitar, the four-some used last week to work on a song. (Watch video of their performance below.)
Sewing with purpose
As hospitals and medical offices protect themselves against the spread of the novel coronavirus and COVID-19, many are running low (or worried about running low) on n95 medical masks. In response, there's been a movement of people hand-crafting masks using patterns available on the internet.
The Buckeye Lutheran Church Ladies Aid quilting group enthusiastically volunteering its services.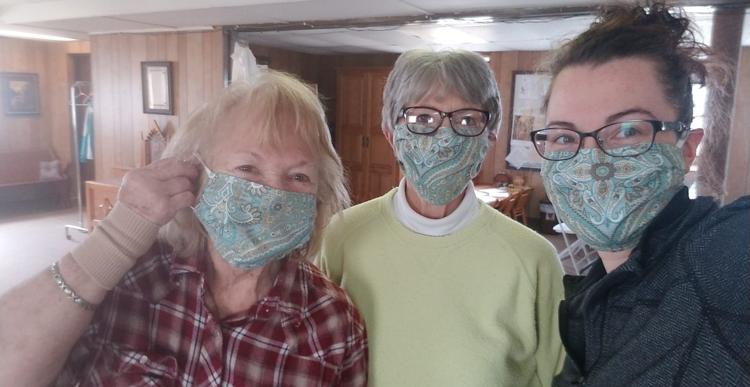 Paige Vierkandt said she and three other women spent the weekend sewing together in their church basement in Buckeye. Vierkandt was joined by Lorraine Kolterman, Janice Smuck and Bea Smuck. They worked for seven hours on Saturday, and planned to put in another eight to nine on Sunday. As of Sunday afternoon, they'd made about 90, but had supplies for "many more," Vierkandt told me.
"It feels great to know we are doing something to help," Vierkandt said via Facebook Messenger. "Everyone was very excited to get started Saturday morning after we talked on Friday night. We are going to keep the masks local and plan to donate most of them to Hansen Family Hospital and we have a few people who are immunocompromised requesting some that we are trying to give to as well."
Neighborhood 'party'
I'll end this roundup with a personal story. We live in a pretty close-knit neighborhood in Iowa Falls. The five-block area is chock-full of families. The count of kids is somewhere around 40 - most younger than 12. We have Christmas parties, summer parties, and impromptu chats in the streets. On Saturday afternoon - and again on Sunday - neighbors gathered (don't worry - families stayed at least six feet from each other) in the street outside homes to sing to people who had birthdays this weekend.
It was a little strange being around people after a week of isolating. But it was nice to smile at other people (not through a computer screen) and get some fresh air.
There's no telling how long this isolation is going to last. At least weeks, but maybe even months. We'll have to find ways to entertain ourselves, connect with friends and neighbors and check in on each other. If you have a story about a connection or an act of kindness that you'd like to share (good news is welcome these days!), please send them to me. I can be reached via email at skonrad@iafalls.com. Take care of yourselves. And each other. Just do it from a distance.