I've spent some time in the last week thinking about this time last year. If my social media newsfeed is any indication, I'm not the only one. The novel coronavirus pandemic had arrived in Iowa, schools and businesses were closing, and most of us were doing our best to stay home, uncertain about how the coming days – or weeks – would play out.
It's natural to mark anniversaries. We hold commemorative ceremonies, moments of silence, and sometimes even parties, to remember. We post photo memories on social media and we share stories about where we were, who we were with and what we were doing when something monumental happened. And, occasionally, we think about the lessons learned through our experiences.
It's difficult for me to think of any one year of my life and sum up how I felt or what I thought. Or to summon one defining memory. It's especially difficult for this past year. It's too fresh. And the thing that shaped it – the pandemic – isn't over.
But I want to commemorate the passage of time. And I want your help doing it.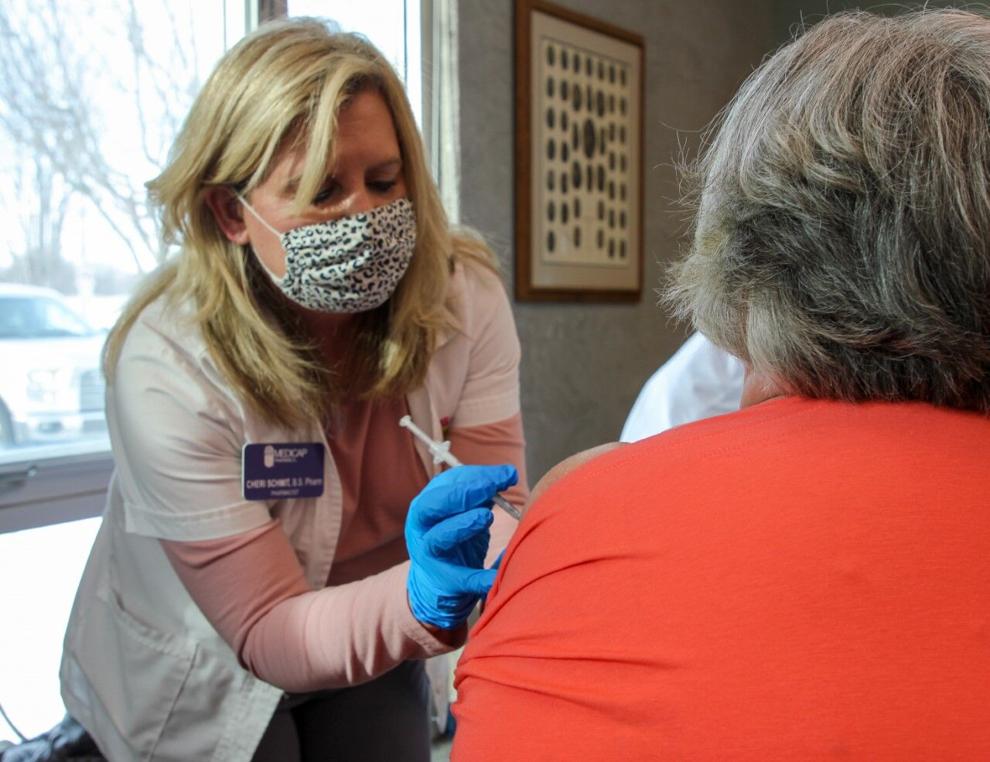 Think back over the last year. What memory stands out? Was it the fear you felt when the shutdowns began in March? Was it the sorrow over news of someone's illness or death? Was it the frustration of a particularly hard day of trying to work and parent from home at the same time? Maybe it was the feeling of relief that washed over you at your first vaccination appointment. Or the worry about how this will shape your kids' lives. I want to gather your stories and publish them so we can commemorate the past year.
I'll get us started with an example. One of my enduring 2020 memories is from a day in July. I was headed to one of the few Hardin County summer festivals that hadn't been canceled. I was planning to take photos of the festivities for the Times Citizen. As I sometimes do, I took my son along for the day. Generally, I don't let my kids join me on work assignments, but summer festivals are different. They can watch the parade, eat some junk food and play a game or two. By that time last year, our family was wearing face masks every time we left home. We'd stressed to our children that scientists and doctors said it was important to wear masks to protect ourselves and others. We pulled into the town and I parked and turned the car off. Then I sat there for a minute. I told 9-year-old Sam I didn't want to put my mask on. He, who was already wearing his mask, asked me why. I told him I didn't see anyone else wearing a mask and I didn't want to be the only one.
"But it's the right thing to do," he said.
That's all it took. I put my mask on, and we headed out to take pictures.
It was such a small moment, but it has stuck with me. My kids have been a lot of things this year. Moody. Defiant. Frustrated. Sad. But they've also been resilient. They've put up with time away from friends, canceled vacations, missing grandparents, and life with two distracted parents. I sometimes forget that as difficult as the last year has been for me to process, it's been difficult for them too.
Now it's your turn. Think of a memory you're willing to share with me (and the readers of the Times Citizen) and send it my way. If you have a photo (or a video) that illustrates the memory, even better. Write up a paragraph or two and send it to me at skonrad@iafalls.com, or mail it or drop it off at 406 Stevens St., Iowa Falls, IA, 50126.
Your memory doesn't have to be a happy one. I've shed tears this year. I've done it at the end of a long day. I've done it while interviewing family members of people who died of COVID-19. I've done it when trying to comfort my kids. It's been a lot. No need to sugar coat it. Let's build a compilation of honest memories that will be preserved in the Times Citizen and available to local history buffs and students 100 years from now.
I'll share your memories next Wednesday, March 24 – the anniversary of the first positive COVID-19 test in Hardin County – so send them before Monday, March 22. Let's look back together. And then let's move forward together.
Sara Konrad Baranowski is the editor of the Times Citizen.