Americans' trust in media has eroded – especially among conservatives – and the Times Citizen wants to understand why. But we need your help.
According to a 2020 Gallup poll, only 40 percent of Americans surveyed said they have a "a great deal" or "a fair amount" of trust and confidence in the media to report the news "fully, accurately, fairly." That's bad enough, but when you break it down by party affiliation, it's clear that most of the trust issues lie with conservatives. The same poll reported that only 10 percent of Republicans surveyed reported trusting media, while 73 percent of Democrats trust news stories to be accurate and fairly reported.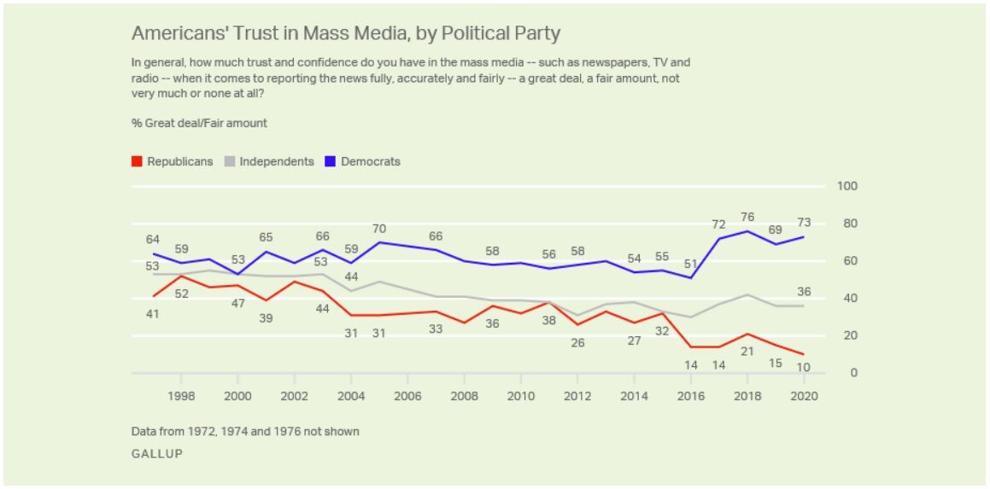 This distrust is a problem. We take our jobs of reporting and disseminating the Hardin County's news seriously. But our work is only as valuable as your trust in it.
That's why we're partnering with Trusting News on a project that's seeking more information about conservatives' feelings about local news. Trusting News is a project of the Reynolds Journalism Institute and the American Press Institute. Its work teaches journalists how to earn the public's trust through engagement and explanation about our processes, mission and ethics. For this new project - called Re-engaging the Right - Trusting News has partnered with the Center for Media Engagement at the University of Texas at Austin. The Times Citizen is one of more than 30 newsrooms across the country – newspapers, radio and television stations of varying sizes – that will participate in a special project to interview conservatives in their communities to dig into questions about what the media get right (and wrong) about conservatives, and how they decide whether a news outlet is trustworthy.
The first step in the project is a survey to find interview subjects. (Find it here.) We want people who identify as conservatives to complete the survey. Based on the responses, we'll reach out to some respondents to arrange interviews. We'll ask questions like "Do you see concerns and issues from your own life reflected in the news?" and "What do you think journalists/news organizations get wrong about conservatives?" We're not in this to debate you. We want to listen to what you have to say. The people who are interviewed will remain anonymous in researchers' final report, which will be released later this year. And as a thanks for their participation they'll receive a $25 gift card.
Whether you trust the Times Citizen or not, if you're a conservative, we'd like to hear from you. And we may want to interview you. The things we learn will help us understand our blind spots and work to correct them so we're serving our entire community and building trust in our reporting.
You can read more about the Re-engaging the Right project here. I hope you'll participate. If you have any questions, you can reach out to me directly at skonrad@iafalls.com, or call 641-316-1255.