Another weekend is upon us. COVID-19 is still spreading in Iowa and in Hardin County, and medical professionals are warning the public to be careful when they're out: wash your hands frequently, keep at least six feet of distance from others, and wear a face mask. Stay healthy, and have a great weekend.
See a show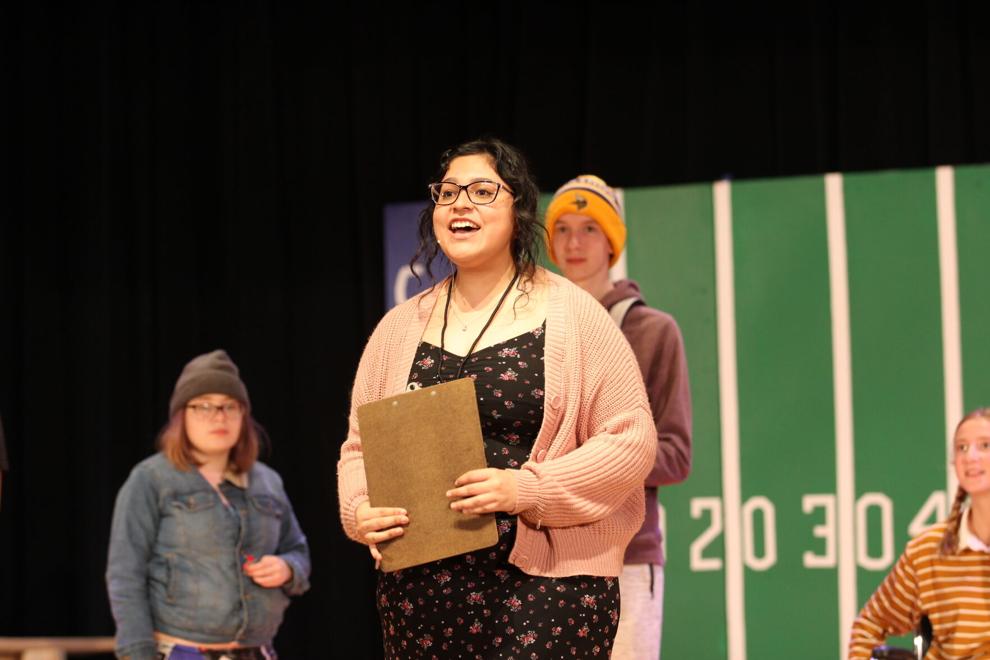 Iowa Falls-Alden High School students will perform a musical - "Band Geeks" - in the school's Jerene Barlow Auditorium today and tomorrow. Each evening's show will begin at 7 p.m. The musical tells the story of a high school marching band that needs saving. Tickets cost $10 per adult, and $5 per K-12 students. Read more about the show here, and reserve tickets by emailing bwaring@ifacadets.net.
Pick up a fish dinner
The Iowa Falls Moose Lodge (11350 Hwy. 65) will continue to hold a drive-thru fish fry every Friday during Lent. Fish, french fries, baked beans, coleslaw and a cookie for $10. The meal will be served from 5 to 7 p.m. The meal is open to the public. 
Pick up dinner in Hubbard
The Hubbard Fire Department will host a Turkey and Fish Fry today from 5 to 8 p.m. The meal will be served at the Hubbard Golf Course. In addition to the turkey and fish, chicken strips and fries will also be served. The cost is $20 per person for all-you-can-eat. Raffle tickets can be purchased for door prizes. The meal is available as dine-in or carry-out. Carry-out diners should call 641-864-2647 to place an order.
Learn about otters
Calkins Nature Area will conduct a Lunch and Learn session at Estes Park in downtown Iowa Falls on Saturday. The session will begin at noon. It's free to attend and the content is appropriate for all ages - especially kids. Guests will be asked to social distance from each other. Questions about the sessions should be directed to Calkins staff by calling 641-648-9878.
Help a Hardin County resident
A benefit dinner is planned for Andy Clemons. The event will be sponsored by the Union Fire Department and members of the community. It will be Saturday beginning at 4:30 p.m. at the South Hardin Rec Area (601 Chapin St., Union). The meal of blackened chicken sandwiches with smoked onion garlic sauce, beans and potatoes, will be served dine-in or carry-out. The cost is a free will donation. For more information call Jerry McCoy at 641-750-3057 or Jim Johnson at 641-750-6780.