Two men are running for Iowa Falls mayor this year, hoping to be elected to lead the city. Incumbent Gene Newgaard, an Iowa State University lecturer who is finishing out his fourth term as mayor, is seeking another two years in office. He's being challenged by Michael Emerson, an Ellsworth Community College professor, local business owner and former police officer, who's seeking his first term as mayor.
The candidates participated in a Q&A with the Times Citizen. Find video of their conversation here. Find profiles of the candidates below.
Looking for information about the Nov. 2 General Election. Find guidelines about when, where and how to vote (whether that's in-person or absentee) here.
Michael Emerson
Age: 52
Occupation: Professor of criminal justice at Ellsworth Community College
Previous elected experience: Emerson has not served in publicly-elected office, but he was elected president of the faculty senate at ECC for two years.
Why did you decide to run for office? "I have considered it for several years and decided now was the time to see if I could be of further service to the citizens of Iowa Falls."
What relevant experience would you bring to this position? "I have served on a number of committees and advisory boards over the years and still serve on a couple. My 24 years of working for the city as a police officer gives me an insight into some of the inner workings of local government as well as experience listening to citizens' concerns and helping look for solutions."
What could your constituents expect from you if you are elected? "I believe that government is accountable to the citizens and should be good stewards with taxpayer money. People can expect me to be a mayor who holds our local government to high standards and expects it to use the citizens' checkbook like they use their personal checkbook. I hate wasteful spending and although the mayor does not enact laws or vote on spending, citizens can expect me to advocate on their behalf in those matters and more."
Gene Newgaard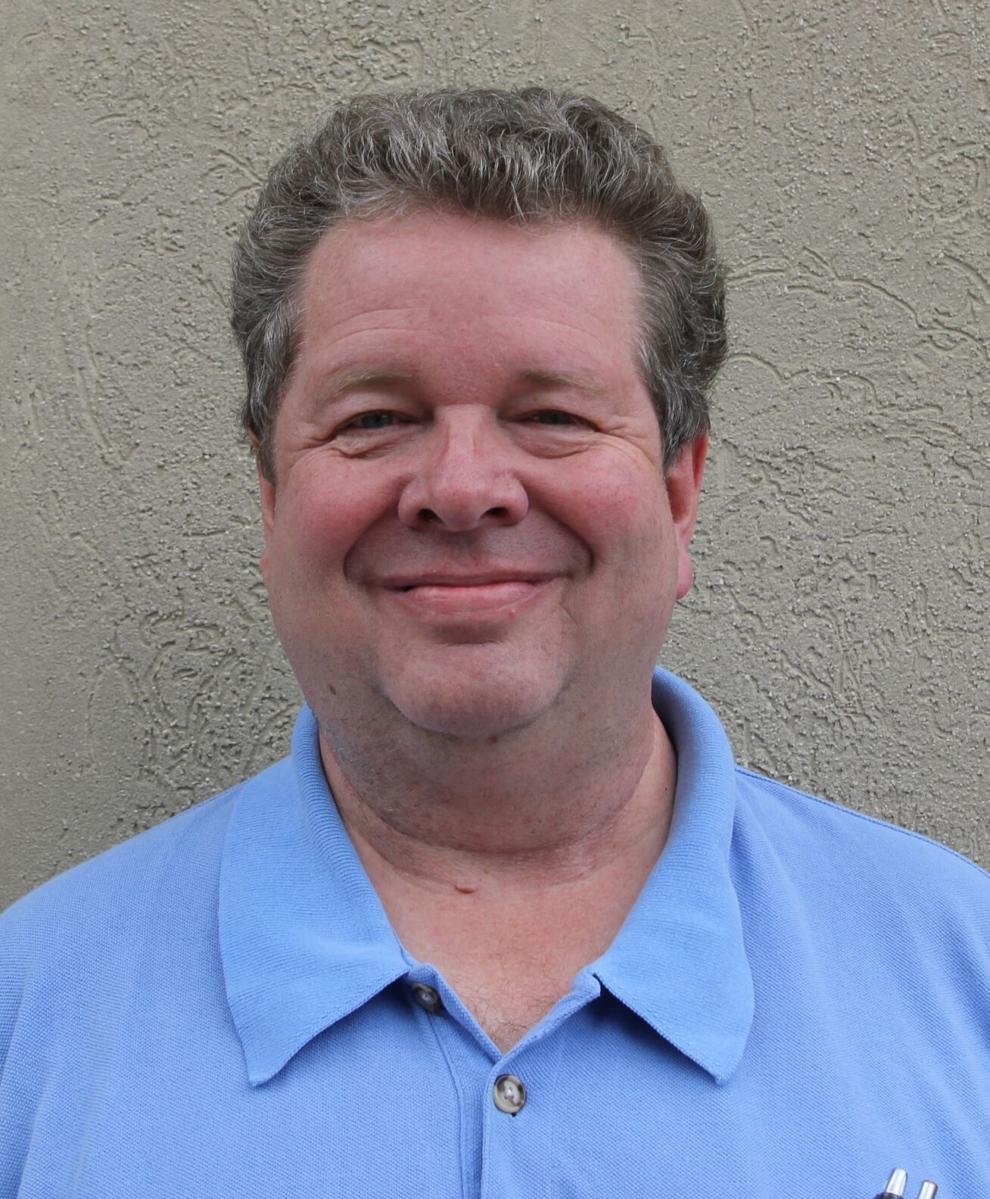 Age: 57
Occupation: Lecturer, Department of English, Iowa State University
Previous elected experience: Newgaard has been mayor of Iowa Falls for eight years (four terms).
Why did you decide to run for re-election? "I have found being mayor one of the most rewarding things I have done with my life. I am proud to have worked with the city council and staff to help make possible the streetscape project that revitalized the appearance of our historic downtown business district; the addition of Kwik Star, Dollar Tree and Timbukbrü bringing new variety and vitality to our business community; the formation of Iowa Falls EMS greatly enhancing the safety of our residents; and the construction of our new city hall providing a beautiful and practical facility to serve current residents and attract prospective residents and businesses. I'm also proud to be a native of a caring, resilient community like ours that gives its time and resources to help each other in times of trial. This was exemplified most recently by the campaign to help Zalmay 'Zee' Niazy overcome false accusations and remain in the United States and Iowa Falls. I was honored to be asked to help and am grateful for the positive outcomes we are seeing. All of these things inspire me to continue my service. I feel there are more great things on Iowa Falls' horizon and I feel I can make a difference in helping to make them a reality."
What relevant experience would you bring to this position? "Eight years serving as mayor of Iowa Falls learning the intricacies of municipal government and helping the community and businesses service an ice jam and most recently the COVID-19 pandemic, six years covering city government as news director at KIFG Radio observing municipal government from the outside, over 25 years working in education, learning how to relate concepts and ideas to students, and last, but certainly not least, 57 years living, loving and contributing to making Iowa Falls the great place to live that it is."
What could your constituents expect from you if you are elected? "My continued dedication to working with the city council in improving the lives of all residents of this community through increased employment and business opportunities, expanded recreational opportunities for all ages, and quality municipal and community services. I, humbly, ask the citizens of the Scenic City for the honor to continue to serve them as their mayor."