It's easy to identify the local hot spots when it comes to closures and restrictions due to COVID-19. But what about places that aren't open every day and rely on events to make their money? How are they dealing with rules that prevent gatherings of more than 10 people?
Currently, Iowa's golf courses can be open for people to get outside and get some physical activity during the partial shutdown. However, that could change.
"For example, Illinois, on Tuesday they closed all courses but now they've opened them back up with some restrictions which is good," said Shawn Adams, general manager of Highland Golf Club in Iowa Falls. "For one, you can get out and get some exercise. They will have restrictions on the course itself and so forth."
Although people can still golf - without access to public golf carts - the clubhouse is essentially a bar or restaurant and has closed to the public. Adams said members can still order food and beverages, but they will be taken at the door and not inside. There is an outdoor bathroom available.
This biggest hit to Highland will come from its inability to host other events. The clubhouse is popular venue for weddings, graduations and business meetings. There have already been 18 cancellations and more are likely coming.
"We stand to lose well over $25,000 because of the shutdown," Adams said.
The restrictions are in place until April 15, but Adams believes the club wouldn't be fully operational again until May 1 or even June 1.
Employees are taking the time now to clean the clubhouse and the grounds and Adams is working on applying for a grant through the Iowa Small Business Relief Program.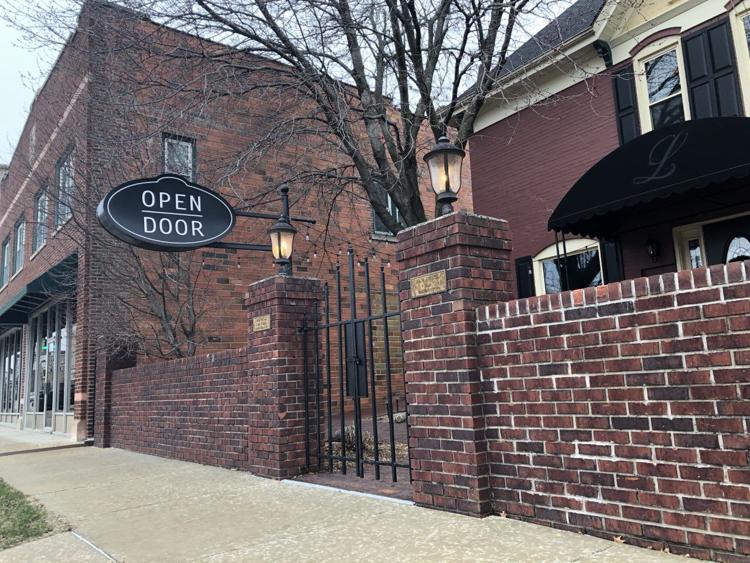 Another popular event space in the Scenic City is Open Door. In just a week's time, owner Jessie Weaver had to cancel five events. She said most of the events on the calendar for April will also have to be canceled – but she's taking a wait-and-see approach beyond that.
"May is a big month for me with seven graduation parties, a couple showers, lunch, patio night and a dinner on the calendar," Weaver said.
For the small business that depends on events – especially because it is not open on a daily basis - the biggest burden has been losing those large gatherings.
"Financially it's a burden to not have events happening at Open Door to pay the bills," said Weaver. "Fortunately my staff does not depend on Open Door as their main source of income. I really feel for restaurant servers, managers and owners that are experiencing layoffs and have had to shut down their daily operations."
Weaver is currently taking things day-to-day, but is looking ahead to those brighter days. Her biggest concern is the community's safety – especially when it comes to food service.
"You have to be especially careful when it comes to food service on a normal basis, we will need to be even more cautious when reopening," Weaver said. "I hope that everyone reschedules their special events at Open Door and I will definitely be planning some fun events open to the public - everyone will be ready to get out."