The Gourley family's May calendar was jam packed with commencements, parties, a wedding and babies.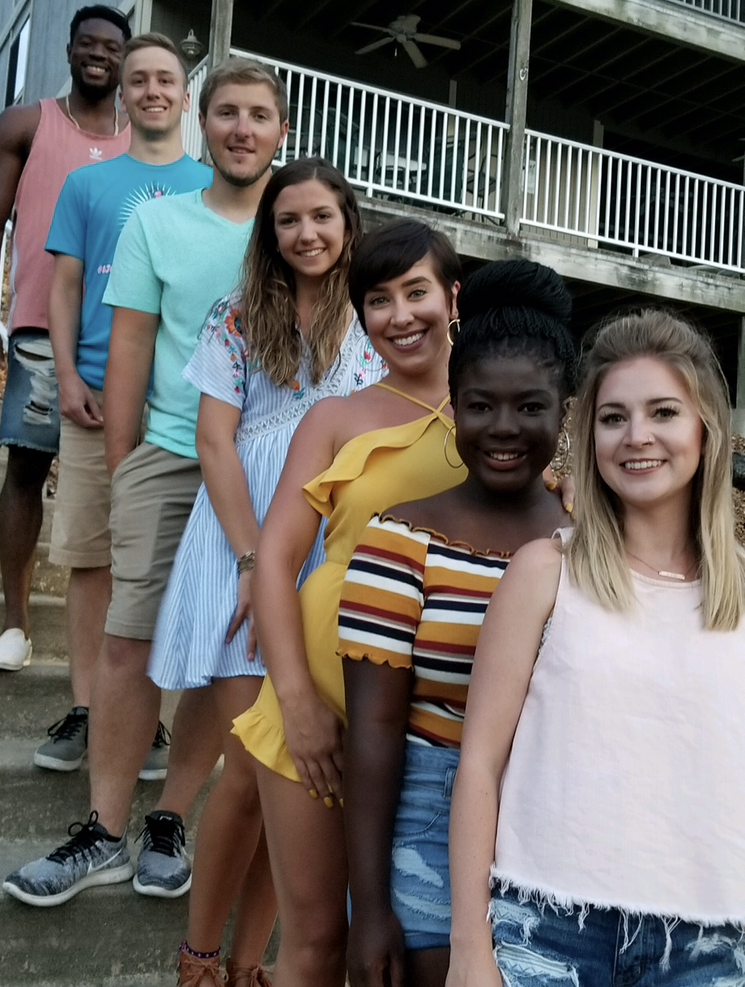 The New Providence family began filling their calendar last fall, but little did they know none of it would happen according to plan.
"You could have never pictured any of this happening," Pat Gourley said. "I think that's the part of it that blows my mind. I could have never foreseen a circumstance where all of these events were to get canceled. I couldn't foresee that."
The youngest Gourley, Mary, was set to graduate from high school. The commencement for homeschool students was slated for Sunday, May 3. On May 24 she was going to host her graduation party with a friend. Mary was also planning to play her final season of tennis for the South Hardin High School team.
Like other high school seniors around the country, Mary isn't going to experience a lot of those lasts – the last classes and prom. It's still not clear whether the graduation ceremony will be virtual, or just canceled, but the family does still plan to have a graduation party sometime over the summer.
Mary's wasn't the only graduation ceremony planned. Emma was also slated to graduate – from the University of Northern Iowa, just six days after her younger sister. She had an internship lined up at the Iowa Veterans Home in Marshalltown – set to start on June 1.
This spring was going to be a big one for Emma - the middle Gourley daughter. She was also planning a destination wedding in Colorado on May 23. The rental houses were reserved, flights were booked, and a venue was reserved.
Everything – they thought – was falling into place. They wanted a small intimate wedding with just immediate family. A family member in Colorado that was going to marry them and a family friend was lined up to photograph the event.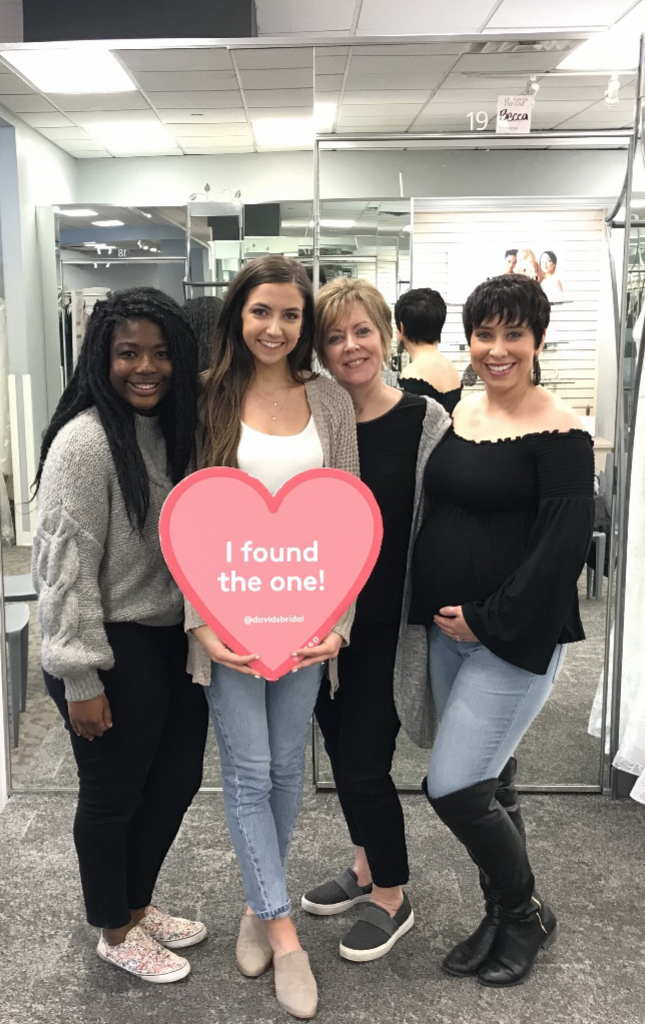 When they realized May was out, Pat spent a full day on the phone canceling all of the plans.
"It's hard telling what the next few moths are going to be with work and all of this going on," said Emma. "I'm just super thankful that we are doing a small wedding. I can't imagine planning and having to rearrange everything for hundreds of people."
The weekend before everything shut down, Emma was able to have one of her bridal showers, and her entire family attended. She went dress shopping the next day, and after trying on just three, she found the perfect one. The store shipped the dress to the Gourelys.
Emma said she and her fiancé are still trying to decide what to do. With her internship being pushed back, the window is narrowing on 2020. Plus, there's the possibility of a resurgence of the novel coronavirus, and no one wants to go through a similar situation later this year. Emma said she's just planning on waiting it out a little while.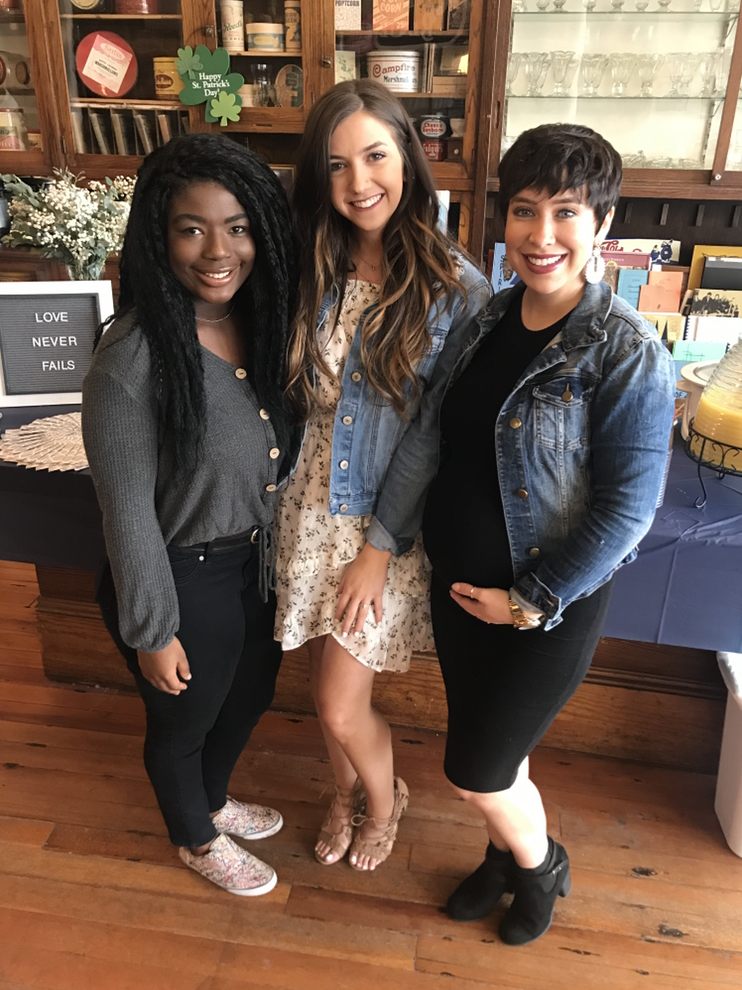 "We'll get married eventually," she said. "I definitely want both of our families there. We are both very close with our families, so that's kind of why we decided to do what we're doing."
The eldest Gourley daughter, Hannah Agomo, is pregnant. The baby is due at the end of July.
Hannah managed to have one baby shower, but it was held virtually. Her friends sent gifts that she opened on a video conference with everyone watching. The good news for Hannah and her husband, Obinna, is they've been able to attend all of their medical appointments so far.
The Gourleys are thankful that Hannah is living in Pella. Marion County currently has just 14 confirmed COVID cases, and the couple live close to the hospital. 
Though their May looks very different than the family imagined, the Gourleys said they know it's only temporary. And they have plenty to be thankful for.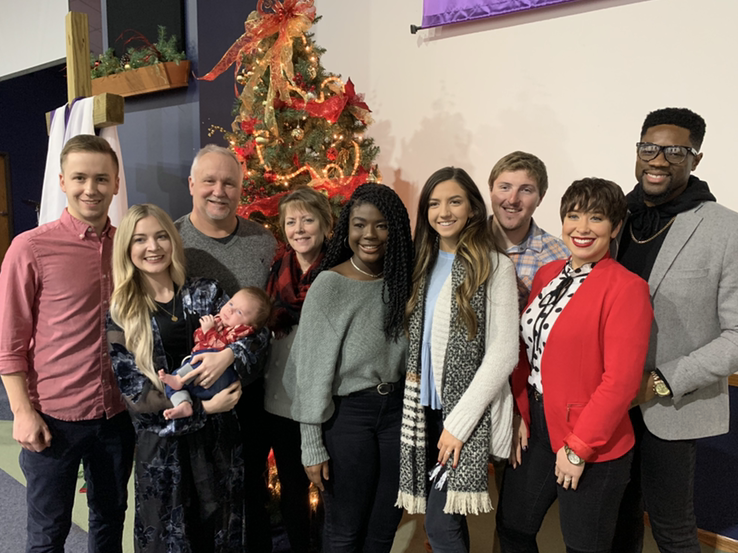 "There's been a lot of other people that have had to deal with a lot more than this," said Todd Gourley. "I think we'll look back on these fun things, God had a plan and we just go with that plan. These are fun things that we aren't going to be able to do – but hopefully we will be able to get back into a routine where we can do them. But there's so many other people that have dealt with so much more."
An already close family – son Zach and his wife, Taylor, live in Ames with an infant son – everything the Gourleys have experienced pulls them closer together.
"You're all in this together. It's not like Mary is the only senior that is not getting to graduate. And Emma knows another girl that is supposed to get married the same weekend as her and she had to cancel it," said Pat. "Hopefully, it gets our eyes off ourselves and just thinking of other people struggling a lot more than we are. Either financially or loss of job or even lost loved ones from health issues."
The calendar looks a lot different than the Gourleys had originally thought, spring 2020 is one that none of them will soon forget.
"I even said to the girls, in two years, most of these things that seem horrible now, anything you look back in a few years and it's never quite as bad as it seemed at the time," said Pat. "I really just think, everybody is healthy, everybody is OK. Probably, life will be getting back to normal before too long. None of them have lost their jobs yet, we are very blessed."