A purchase of 500 ventilators by the State of Iowa in the early months of the coronavirus pandemic has turned into a windfall for some local health care providers - including two in Hardin County - as the Iowa Department of Public Health works to deplete its inventory, which went largely unused even during a surge in hospitalizations last fall.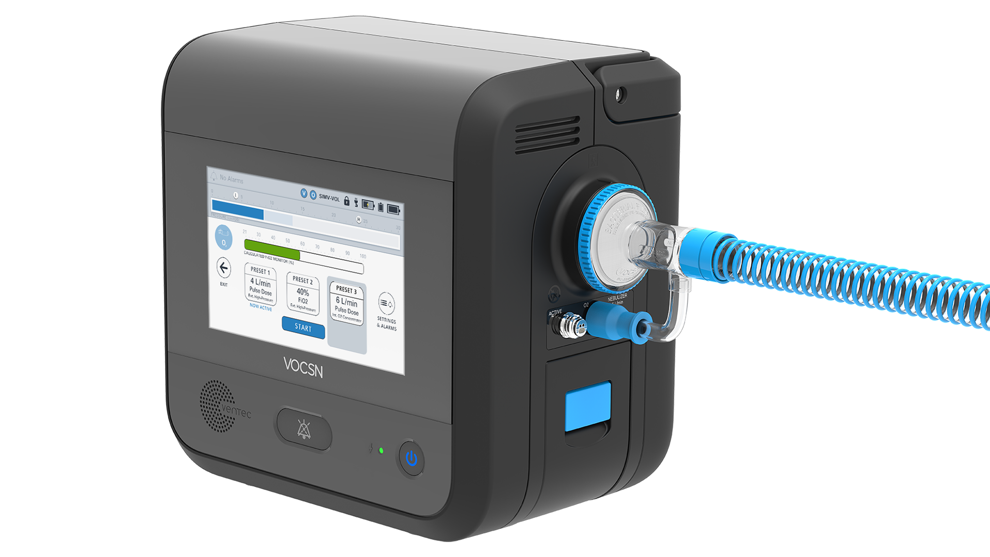 Hansen Family Hospital in Iowa Falls and Eldora EMS each received three new ventilators - free of charge - in recent weeks. The devices were manufactured by Ventec Life Systems and the entire order cost the state $10.3 million, an expense that Sarah Ekstrand, a spokesperson at the Iowa Department of Public Health, said was fully reimbursed by FEMA (the Federal Emergency Management Agency). The state's order, which was reported last year by the Associated Press, was fulfilled over the course of the summer of 2020. Ekstrand said during the height of hospitalizations last fall, nine of the 500 ventilators were used by hospitals in response to specific requests. The other 491 remained in a central warehouse.
"As hospitalizations dropped significantly in early 2021, it was determined the best solution for the remaining ventilators was to initiate a campaign to place the ventilators in Iowa facilities to ensure immediate availability for hospital use," Ekstrand wrote in an email to the Times Citizen. "Earlier this year, the ventilators were offered to all hospitals and advanced level EMS transport agencies through an on-line survey."
As of last week, Ekstrand said the state had placed 258 ventilators with hospitals and EMS agencies. The remaining 233 ventilators are still in the warehouse.
Ventilators are an important piece of medical equipment for people who have difficulty breathing – whether because of COVID-19 or another illness like chronic obstructive pulmonary disease (COPD). Eldora EMS Director Maile Carter said the ventilators her agency received from the state were more than she expected when she filled out the application for them.
"We never even dreamed of getting something like this that's state-of-the-art," Carter said. "When we ordered them, we thought they were probably some old things, but when they showed up we were like 'Oh my goodness.'"
Hansen Family Hospital Respiratory Therapist Amber Koenen said the critical access hospital in Iowa Falls received its three ventilators late last month. While the hospital has had ventilators in the past, Koenen said it's not had any for at least seven years.
"We have wanted them, but of course with this opportunity it was something we couldn't pass up," Koenen said. "There have been times when we wish we had one.
"We're a small facility and our team is excited to have them here so we have the option to use them if we need them," she added. "We want to do everything we can to care for our community."
Koenen said the machines are about 8 inches by 11 inches in size and they're mounted on a roll stand that makes them portable. She said the ventilators are multi-functional and can be used for non-invasive and invasive care - everything from full breathing support through intubation, to partial assistance like BiPAP or CPAP machines provide. The devices can be used on both pediatric and adult patients.
Carter said Eldora EMS has had two AEVs, which are portable ventilators, but the new Ventec ventilators offer a different level of care. She said they are VOCSN, which is essentially five devices in one: ventilator, oxygen, cough, suction, nebulizer. One new ventilator is mounted in each Eldora EMS ambulance.
"Any cardiac arrest patient, we can intubate and put them on the ventilator and that frees up one more set of hands to give patient care," Carter said.
Iowa Falls EMS Director Corey Larson said his agency already has four ventilators, so he did not apply to receive any devices from the state.