With the signing of a new proclamation this week, Iowa Gov. Kim Reynolds lifted the restrictions that kept area swimming pools closed for all but lap swim and lessons.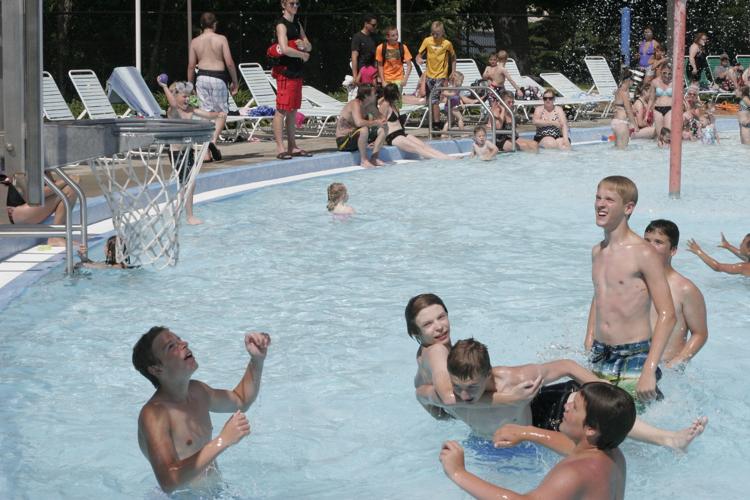 On Wednesday, Reynolds announced that as of Friday, swimming pools, as well as museums, aquariums, zoos, tanning and other facilities could reopen or remain open, but only so long as they take "reasonable measures under the circumstances" to ensure social distancing, increased hygiene and cleaning measures and other public health measures are being implemented.
Hardin County area communities have announced the following plans for their swimming pools:
Ackley
The pool in Ackley will open next week.
June 15-19, the pool will have adjusted hours due to swimming lessons, which are already underway. On Thursday and Friday, the pool will be open for lap swim 4-6 p.m., and family swim 6-8 p.m.
Beginning Saturday, June 20, the pool's hours will be 12:30-3:45 p.m. and 4:30-8 p.m. daily. Each day, the pool will be closed 3:45-4:30 p.m. for deep cleaning of the deck, chairs, tables, railings, boards and slides. During those open hours the following swim activities will be allowed:
Open swim 12:30-3:45 p.m.
Lap swim 4:30-6 p.m.
Family swim 6-8 p.m.
The pool will close early each Wednesday and Sunday for Water Aerobics.
The Ackley pool is selling season passes. The prices are $65 for a single; $110 for a family (up to five people from one household, and additional family members are $5 each); $40 for a grandparent/sitter with a family pass; $110 for home day care; $20 water aerobics only.
Questions should be directed to 641-847-2411.
Alden
The Alden swimming pool will open to the public on June 19. The pool, which has seen some repairs in recent weeks, will be open Mondays, Wednesdays and Fridays 1-5 p.m., closed 5-6 p.m. for cleaning, and open 6-8 p.m. The pool will also be open on Tuesdays and Thursdays 1-5 p.m., closed 5-5:30 p.m. for cleaning, and open 6:30-8 p.m. On Saturdays and Sundays the pool will be open 1-7 p.m.
Eldora
The City of Eldora has not yet decided how it will proceed with this year's swimming season. The issue of whether to open the pool is scheduled to be discussed by the city council on June 23.
Hubbard
The Hubbard City Council voted May 11 to not open the swimming pool this summer. Between the difficulty the pool has finding llifeguards in a regular year, coupled with the unknown factors generated by the COVID-19 pandemic, the city council decided to keep the facility closed this year.
Iowa Falls
Meyer Municipal Aquatic Center, which has seen some updates since it closed last summer, will open Monday, June 15 and its hours will be as follows:
Lap swim: Monday-Friday, 8-8:45 a.m.
Water aerobics: Monday-Friday, 8-8:45 a.m.
Lap swim: Monday-Sunday, 11 a.m.-12:30 p.m.
Open swim: Monday-Sunday, 2-7 p.m. (if under age 15, must be accompanied by an adult)
When the pool is open, once the seating area is full, no additional guests will be allowed in until other guests leave and the area is cleaned. Guests are asked to practice social distancing and follow CDC guidelines to prevent the spread of COVID-19. Admission is $3 per person (no season passes). The sand and mini golf areas are closed, but concessions will be open.
Pool hours or operations are subject to change at any time. Call 641-648-2527 for more information, or watch the City of Iowa Falls Facebook page for updates.