The coronavirus pandemic has hit livestock farmers hard. Outbreaks of COVID-19 have forced the closure of processing plants, slowing or halting the food supply chain. In some cases, hogs are being euthanized. In many cases, pork producers are losing money. And it's not over yet, even as some of those packing plants begin to re-open.
"(Euthanization) is happening, but where and how many is difficult to determine," said ISU Extension Swine Program Specialist Russ Euken. "It is a dynamic situation and changes every day. Some plants appear to be opening again, but at what capacity remains to be seen. Producers are trying to slow gains through various feeding and management methods, trying to find extra space for hogs, trying to find other market or outlets for pigs, and in some cases considering humane euthanasia and environmental safe disposal when other options are exhausted."
Dal Grooms, communication director for the Iowa Pork Producers Association, said there are no rules requiring farmer to report the number of hogs euthanized.
"I'm not aware of any at this time in Hardin County, but some Iowa farmers have looked at creating more room in their barns by euthanizing 10 percent of the barn population," Grooms said. "We anticipate that we will see more occurrences of euthanasia in the next week."
Hubbard veterinarian Dr. Doug Quam said one of his hog farming clients was worried enough to reach out to to him about steps he would have to take should he need to dispose of his pigs. Those hogs will be market ready in about a month.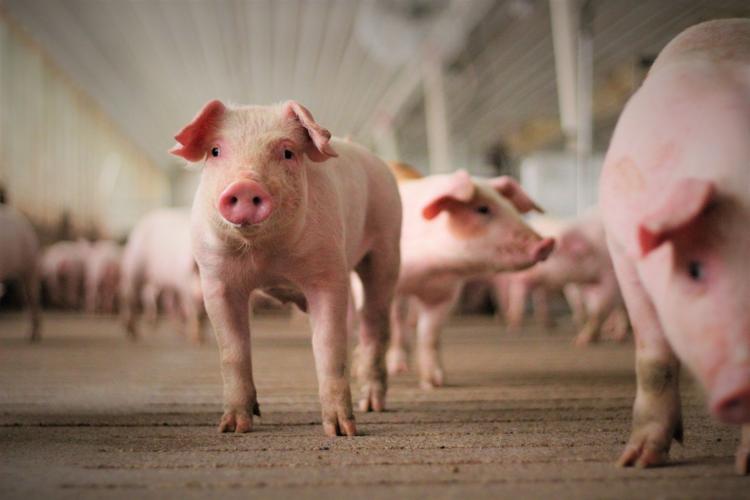 "His contract with a packing plant was actually canceled because plants have been closed down, so I didn't have any good answers for him," Quam said. "I've just been trying to follow the American Association of Swine Veterinarians and things along those lines trying to look for answers. I don't know that there are any good answers out there right now."
Quam said he has heard about large producers euthanizing hogs. And he said it may come to that for small farmers like his client, despite best efforts to avoid it.
"When I consider how hard these guys work to raise these pigs, and have learned to reduce pig mortality and to keep disease out of barns – to have to think about the prospect of euthanizing healthy pigs at no value is something I'd just as soon not think about," Quam said. "I never thought I would see that in my career, but here we are."
Quam added that there's really nothing a hog producer - large or small - can do to slow the process. As soon as one pig moves down the supply chain, another takes its place in the barn.
"Anything short of euthanizing animals somewhere along that chain, that process cannot stop," Quam said. "There just isn't enough facility space out there, and you cannot hold pigs forever. You can slow their growth rate down to a great extent, but eventually those facilities are going to be needed by a younger group of pigs. I can't think of a worse scenario for these guys than right now."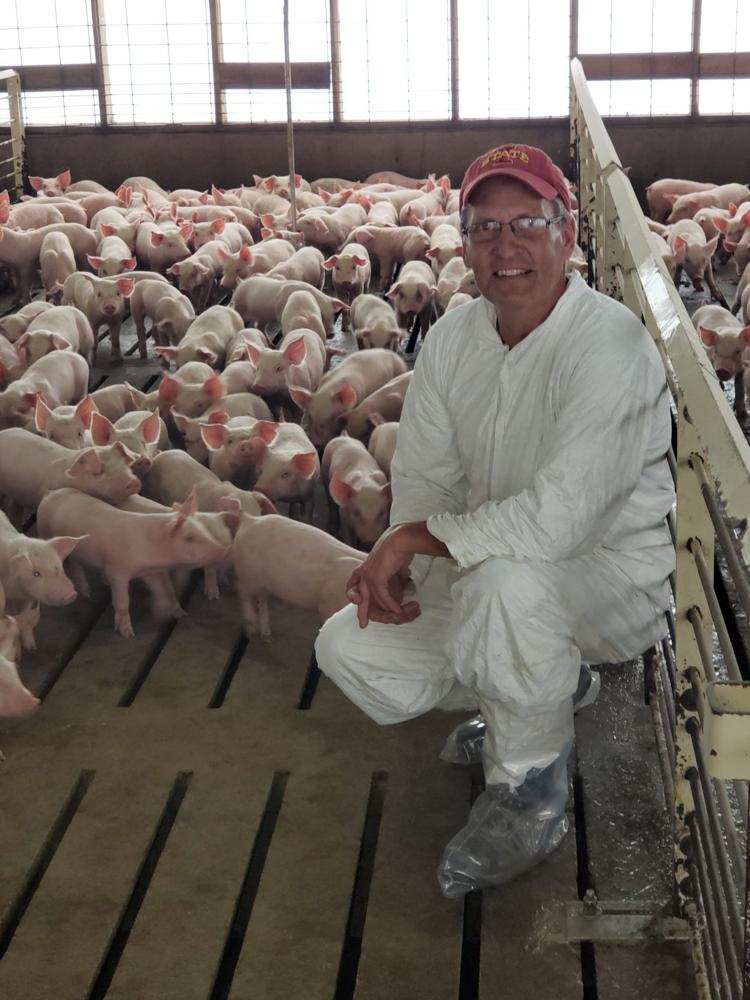 Grooms, at the Iowa Pork Producers Association, said his organization encourages producers to work with their veterinarians to determine the most humane way to euthanize, should it come to that. Quam said no one he knows in the business has the equipment or manpower to euthanize hundreds of hogs. Nor do they have the ability to get rid of a large number of dead pigs.
Producers will need a plan to dispose of the carcasses. While some landfills accept livestock carcasses, the landfill north of Eldora in Hardin County does not.
Like the small farmers, large producers like Iowa Select Farms (ISF) are doing what they can to avoid killing healthy hogs.
"In terms of euthanasia, we are focused on doing the right thing for our animals and employees while raising food for consumers," ISF Communications Director Jen Sorenson said. "Euthanasia is always a devastating last resort for any farmer. Currently, our market hogs are flowing into the plants thanks to the relief provided by the DPA."
Sorenson said the Defense Production Act (DPA) has made processing plans a priority as the economy begins to reopen.
"That was very helpful and it is encouraging to see several of the packing plants open back up this week and improvements made in overall kill capacity," Sorenson said. "We (Iowa Select Farms) only market to JBS and Tyson plants, but when all plants are opened and running, it helps all producers get market animals into the plants."
As plants like Tyson in Waterloo and Smithfield in Sioux Falls, SD re-open, the hog jam should begin to loosen up a bit. Still, estimates show a $2-5 billion loss in the industry.
The IPPA has issued suggestions on how to help the pork industry. One of those is a $1 billion pork purchase by the USDA to supplement food banks and other feeding programs. Another is to make all farmers eligible for COVID-19 pandemic-related help from the Small Business Administration (SBA). That assistance is already. being offered to other businesses.
Euken, at ISU Extension, said the best and worst case scenarios, along with a sense of normalcy, are easy to define. What isn't easy is guessing which scenario will happen and when normal conditions may return. With the re-opening of a few plants on May 7, the light may be glimmering at the end of the tunnel.
"The best case scenario is employees are able to work and plants open up and (customer) demand stays strong, while the worst is the continuation of the current situation and potentially less demand," Euken said. "Normal depends on when plants and other businesses can open up."
While the pandemic continues to slow the flow of pork, and farmers continue to seek outlets for their hogs, the IPPA is helping. Together with the Iowa Food Banks Association, the IPPA is helping direct some pigs to local lockers and then donating meat to food banks and pantries across Iowa.
"That program is called Pass the Pork, and Iowans and Iowa companies have graciously stepped up to help pay for the processing," Grooms said. "But there just isn't enough room in those lockers to handle the thousands of pigs being backed up into the bottleneck. That is why this is such a gut-wrenching situation. The life work of pig farmers is to provide pork for the food chain; the euthanasia option denies that completion."
In the end, Grooms believes hog farmers will be battered and bruised but will come out of this. It will take some time for those wounds to heal. After all, he noted, hog farmers have been through it before.
"This may be a human health issue, but it is not the first time pig farmers have faced the negative impacts of a virus," Grooms said. "Through each challenge, they have taken punches, but in the end they come out swinging and used their resilience and commitment to the noble calling of providing food for the world even in unprecedented times."