On March 17 Governor Kim Reynolds closed all fitness centers for the foreseeable future.
As of May 1, those restrictions were lifted in 77 counties allowing gyms to reopen at a limited capacity. Some facilities in Hardin County remain closed, while others have opened to the public with new safety precautions in place.
During the 44 days there was no option of going to the gym, people were forced to find new ways to get their workouts in.
The Cutlers needed a place to release some of the stress of the current climate and were avid gym-goers before the shut down. So, they turned half of their detached garage into a 24-hour facility the entire family can utilize.
They already had a treadmill, a few weights, a yoga mat and a thin piece of carpeting. They bought some heavier dumb bells and purchased a stability ball.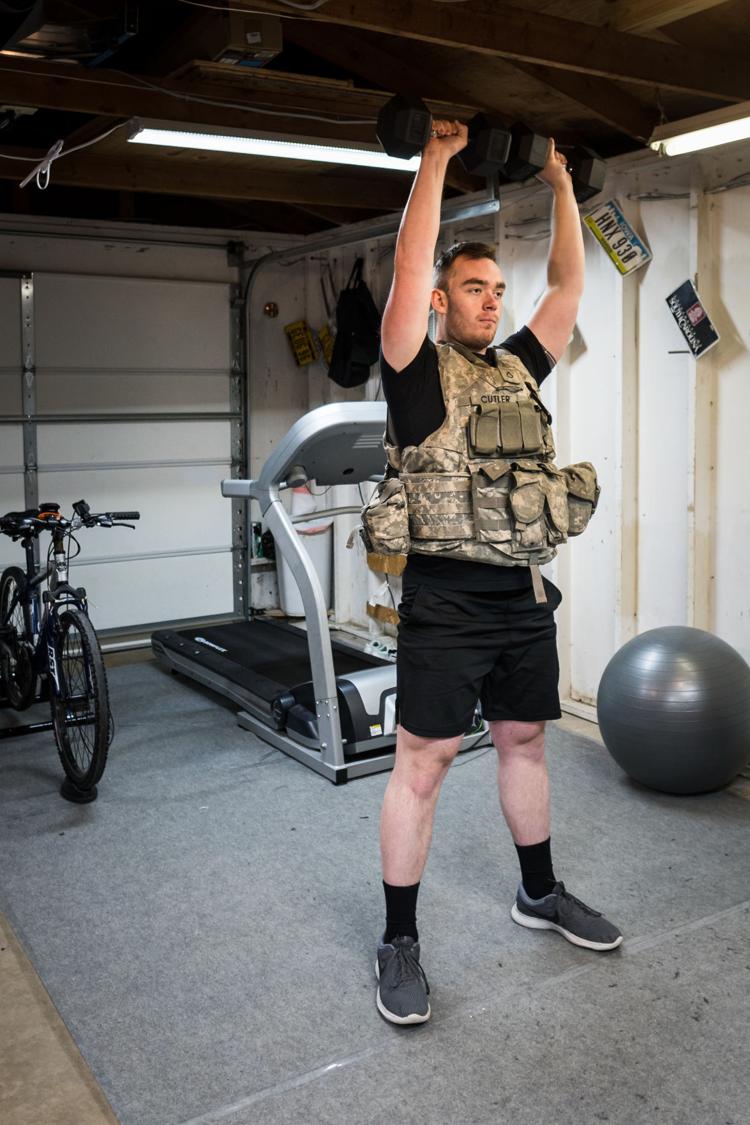 "It's keeping me motivated. It's not a lot of work for me to get up. Because I do it so early in the morning, I don't have to put a lot of effort into it, it's just already ready to go," said Micah. "And for my younger son, my 16-year-old (Gavin)… one of his first concerns when school was closing was what about lifting? What about track? That was his biggest concern so having that regular routine that he could just do, makes him feel like he is in control of something – I can tell."
While Gavin is working out to stay in shape for high school sports, Grayson is preparing to deploy with the Iowa Falls National Guard unit in May. Grayson will wear a ballistics vest (10 pounds) while he runs and lifts to get used to wearing it all the time and it also adds weight to his workout.
"I think having the gym so close to home has really helped me get right back into it and start improving and running more, lifting more and just trying to get back into better shape," Grayson said. "Deployment is a big part of it, I don't want to go into it being too out of shape. I will use it to be in shape and use the deployment as boost in my weight and my reps and my running times."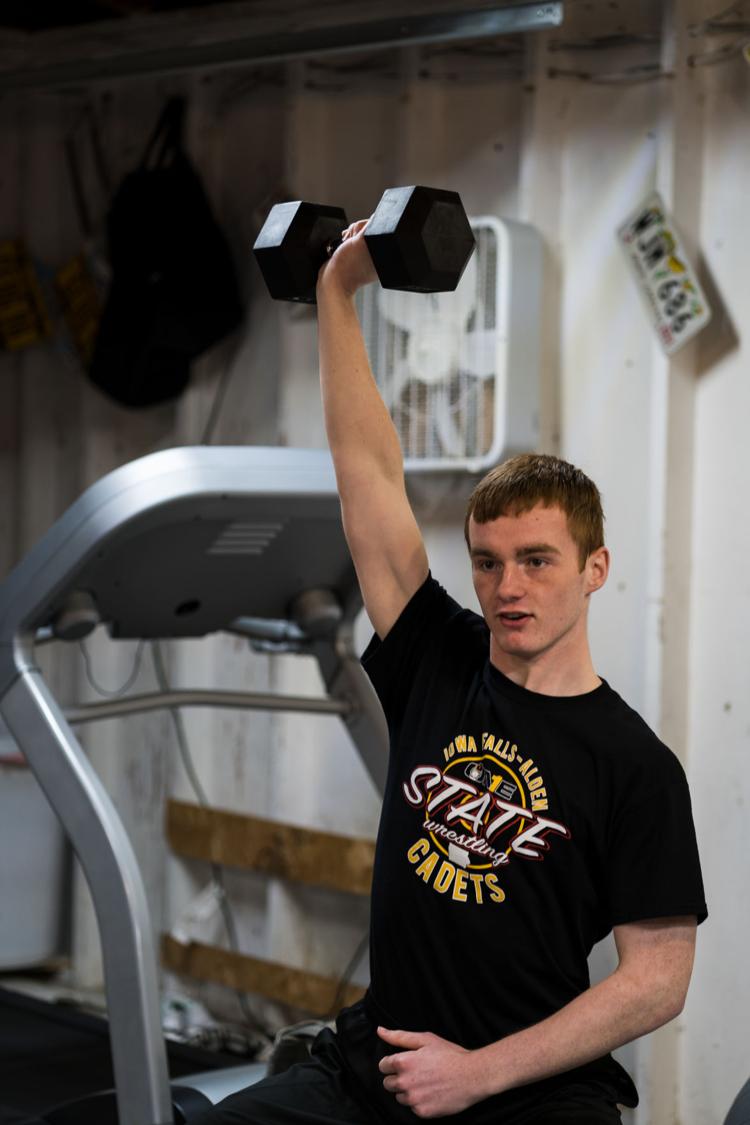 According to Brittany Ramos, owner of BeyondFit out of Webster City, just getting moving and doing exercises that increase their heart rate is extremely beneficial during this time.
Ramos admitted that before all of this happened, she did 99 percent of her workouts in a gym. Then she got pregnant and was still working out at the gym. After she had her son, it got more difficult so she started putting together an at home gym. However, Ramos knows it is not always the same.
"There is a stigma that if you're not lifting weights, you're not really working out," said Ramos. "Honestly, you can get a really good workout at home. Even without weights. The style of the workout, the high intensity interval training or tabata or doing rounds."
Ramos tries to do a couple of different workouts a week. One with dumbbells and one without. And even without resistance bands or weights, there is a lot of body weight exercises and indoor cardio that someone can do to get their heart rate up.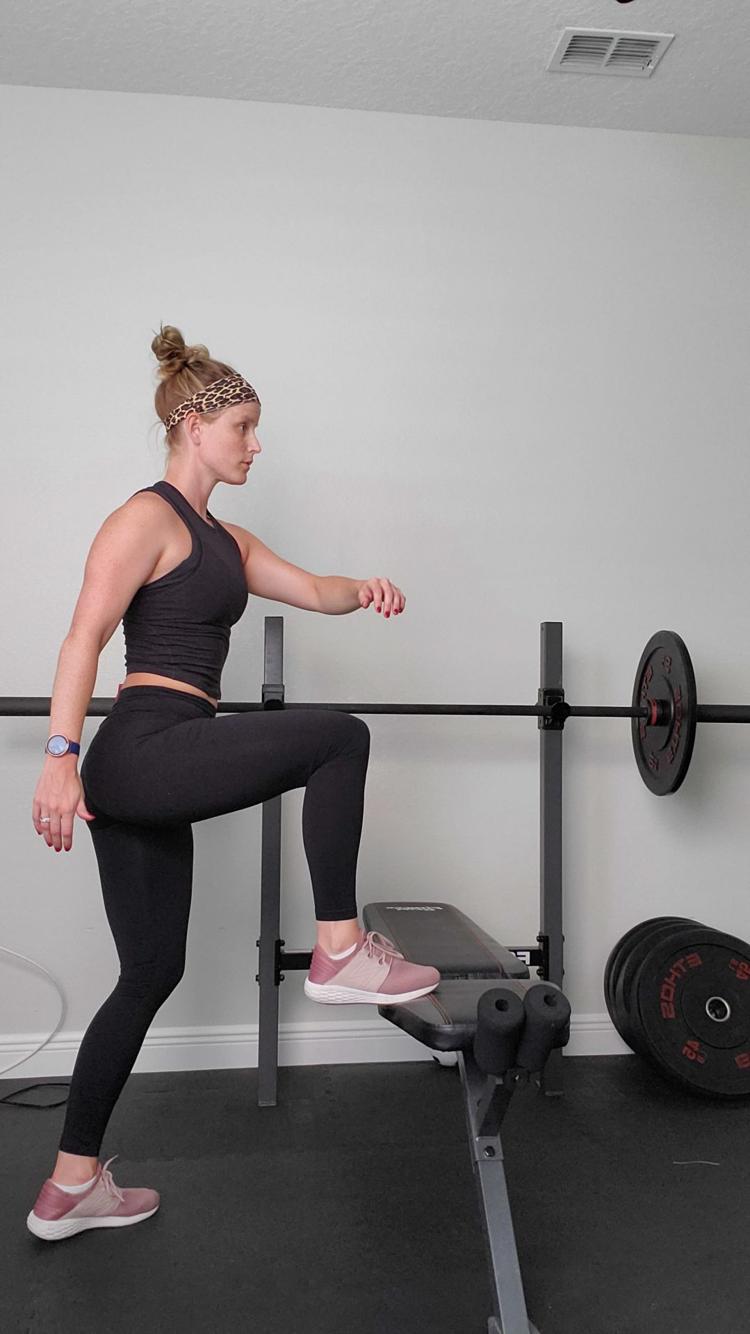 For those that are stuck, there are plenty of trainers (including Ramos) available on social media that are putting together home workouts. They are also offering free or reduced rates for those that are financially struggling.
"(Just) reaching out to people like me to get them motivated and hold them accountable," Ramos said. "I've cut my prices significantly just to kind of help. I realize a lot of people don't have jobs right now so I am working with people for much less than I have in the past and just catering to people that are not necessarily financially stable right now and doing my best to offer those services."
Without places to go and people to see, there is a lot more time for being active. Now is the perfect time to adapt a workout routine so it becomes a habit. Getting up and moving is key for a healthy lifestyle both mentally and physically.
"It's so important," said Ramos. "Not only just so you're not putting on unnecessary weight, but just for mental health. Taking 30 minutes, even 20 minutes a day just for yourself."
Though it has been much needed during the time without somewhere to go – the Cutlers believe they will find their way back to the gym. One of the things that has kept Micah going to the gym is having partners who count on her and make her accountable.
"It's limited, but it's definitely a great term solution, but it isn't going to be a long term solution," she said. "However, I don't think the treadmill will ever come back in the basement."