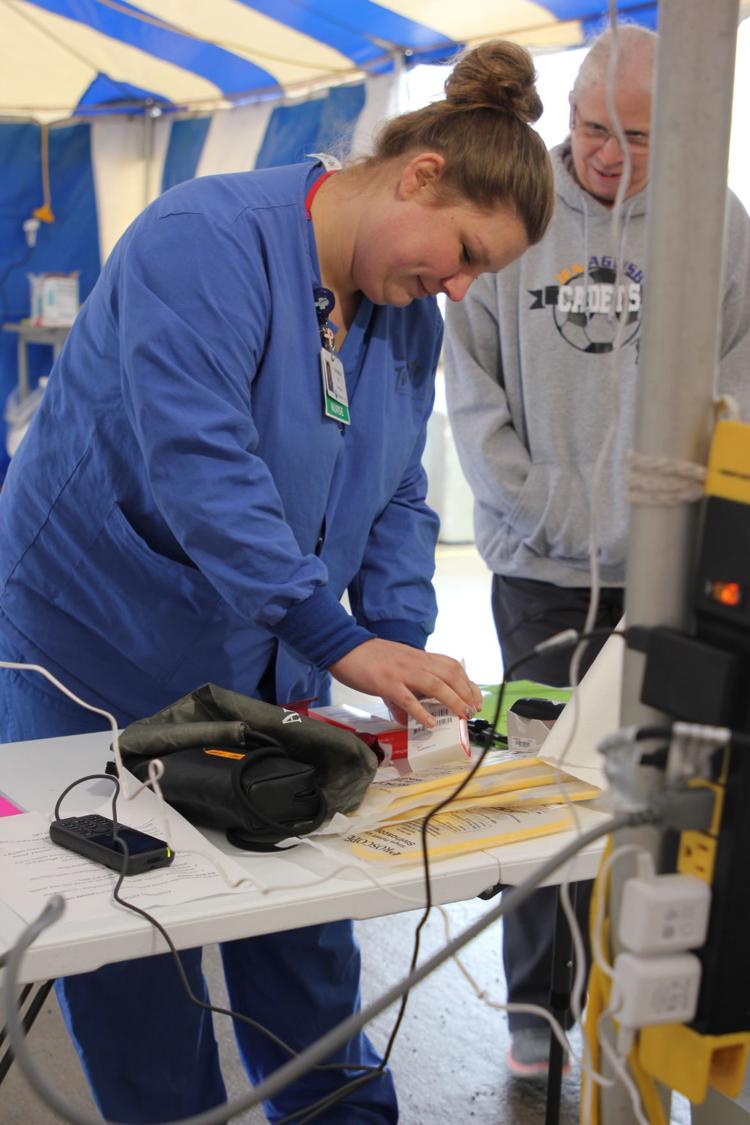 There haven't been any confirmed cases of COVID-19 in Hardin County, but that doesn't mean Hansen Family Hospital isn't ready to respond to the pandemic if or when it arrives here.
HFH staff used a regularly-scheduled meeting of the hospital's Board of Trustees Wednesday - which was conducted via Zoom video conferencing - to speak about the work that's been done to prepare staff, the hospital and the public for the illness.
"We have a process in place and it's been a terrific countywide effort," said HFH CEO Doug Morse. The hospital worked with Hardin County Emergency Management Coordinator Thomas Craighton, Greenbelt Home Care and Iowa Falls police, fire and EMS to set up a tent where patients who may have COVID-19 can be assessed and, if necessary, tested.
If a person is experiencing COVID-19 symptoms, they're asked to call a special phone number at the hospital (641-648-7113). They'll be asked a series of screening questions, and based on answers to those questions, they may be asked to report to the testing tent in the hospital's parking lot. Once there, the patient will be asked another series of questions and they'll be assessed by a medical professional. Based on that, they may then be tested for COVID-19 - a process that involves a nasal swab. The hospital is asking the public to call first - don't just show up at the tent.
Inside the hospital, Director of Clinics Darla Nederhoff said patients are being separated to comply with social distancing and to prevent the spread of all illness.
"We've made the clinic the health and wellness area. We still have patients coming in for those services and we want to continue to support them," she said, referring to regular check-ups and screenings.
"We've had people thank us for being open," Nederhoff said. "They're off work and their kids are home and they've thanked us for seeing those patients and being able to segregate them."
Patients who are ill - with symptoms that don't align with those of COVID-19 - the hospital's surgery and former women's clinic area is ready. They'll be directed to those rooms to be seen by a provider.
"We always have done all cleaning required after each patient, but we're stepping it up a notch with bathrooms, chairs in the waiting room," Nederhoff said.
While the hospital has remained open for regular business, Nederhoff and Morse said there's been a significant drop in the number of healthy patients who are keeping previously-made elective appointments.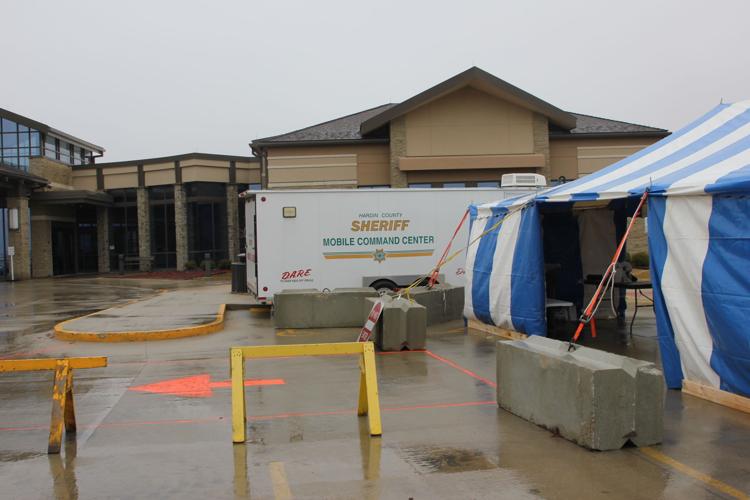 "Folks are canceling on their own, obeying orders to stay in place," Morse said. "We're maintaining our regular staffing to meet COVID needs. We've removed most revenue-generating services in the hospital."
The hospital is prepared with many of the supplies staff will need to treat patients who think they may have COVID-19. That includes personal protection equipment. While the hospital has masks, gowns and gloves on hand, staff have learned how to wipe that equipment down to disinfect it and avoid throwing it away after one use.
The hospital currently has "approximately 23 test kits," according to Laboratory Manager Jessie Harken.
"We have kits in-house," Harken said. "We're just like everybody else - they are limited . . . We've been promised by the state hygienic lab if we call down they are sending kids. We can request six at a time."
Morse said the hospital is in "incident command mode," meaning it's engaging in daily meetings with other hospitals in the MercyOne North Iowa network. Scott Curtis, vice president of MercyOne North Iowa Network Development, also attended Wednesday's meeting via video conferencing.
"This is where all those exercise plans we've held in the past come to light and show us that we are well prepared," he said. "It's a jog or a marathon rather than a sprint right now."