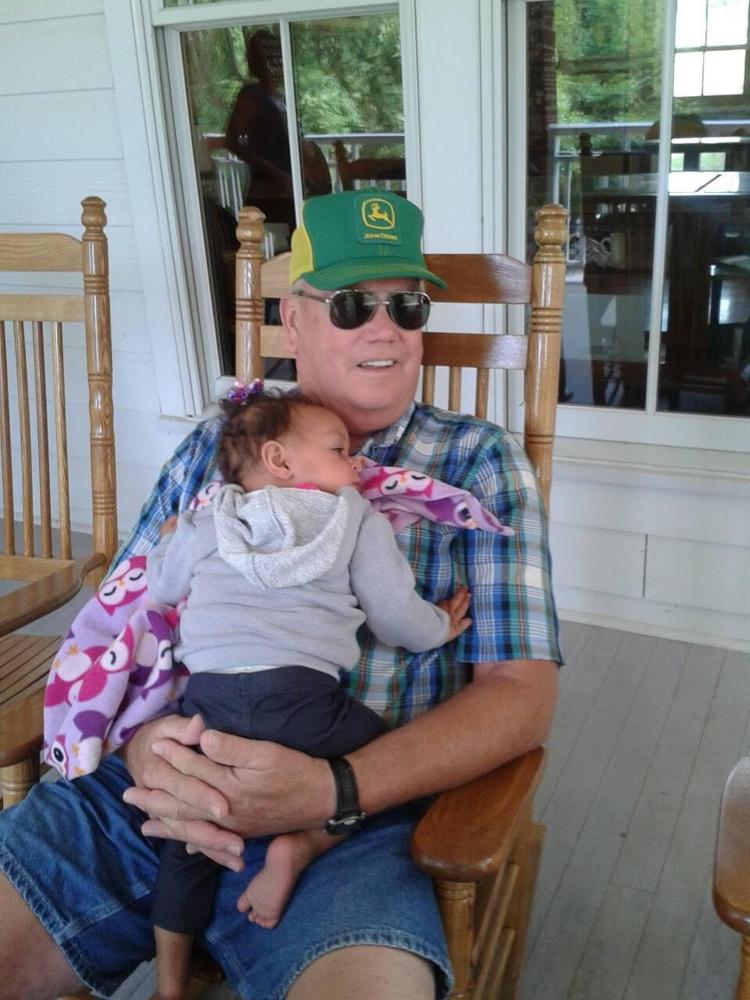 Verl Duncan spent years serving others. He did it as a soldier in Vietnam, and as a volunteer with Habitat for Humanity and Hardin County Conservation. He served his wife Barb through small acts of love – going out to buy her a cup of coffee, and making sure her car was always full of gas. And he did it for his children and grandchildren – first, as a foster parent, and then as a doting adult who got down on their level to speak to them, and soothing every crying baby he encountered. In short, Verl lived his life for other people.
That life ended on Sept. 30 when Verl, who was 73, died from complications of COVID-19. He's one of 26 Hardin County residents who've lost their lives to the disease since August.
"If you say opposites attract, we were opposite," said Barb Duncan, Verl's widow. He liked to spend time outside, while she preferred the great indoors. And where she was more likely to procrastinate a project, he got right to it - completing it early and exceeding expectations.
"Everything he did had a positive outcome," Barb said.
Verl and Barb met when they were teenagers in Hubbard. Verl's dedication to Barb likely sprung from her willingness to do his English homework for him.
"He began a lifelong quest to take care of me," she wrote in a series of memories of their life.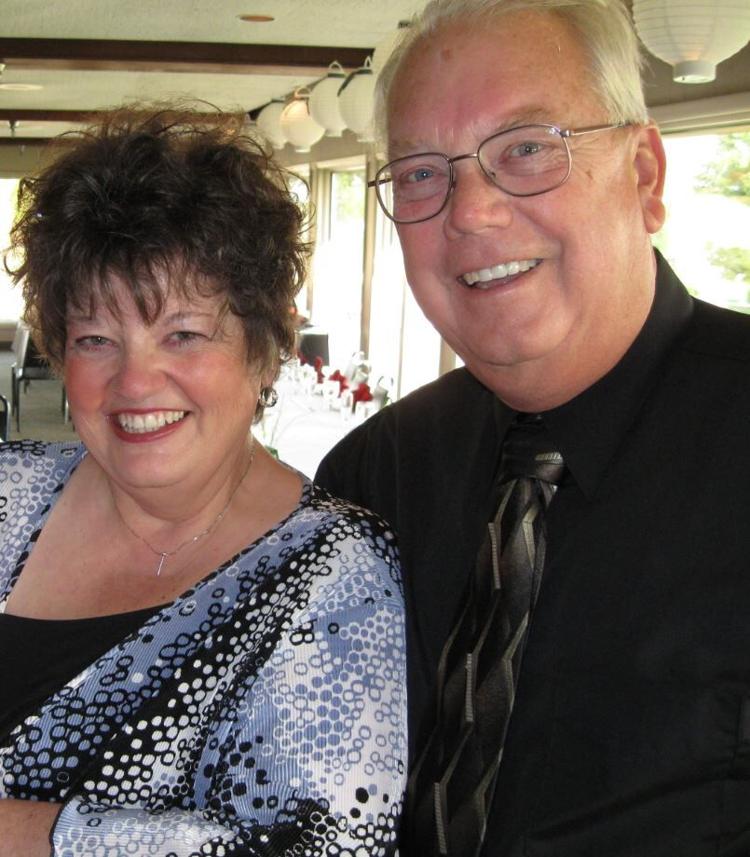 On Dec 24, 1965 – weeks before he was scheduled to leave for Vietnam – Verl sat in his 1965 Galaxy 500 XL outside the Hubbard Lutheran church and asked Barb to be his wife.
"We were headed in for Christmas Eve service," Barb said. "I spent most of the service flashing the diamond off the light and looking at it. I had no idea what the program was about."
This fall, almost 54 years after his proposal, Verl's grandchildren drove that same car to that same church to attend his funeral, remembering the life that Verl packed into those years.
After marrying in 1968, Verl and Barb began a lifetime of challenges, but also a lot of fun. Verl found work at the Chevrolet dealership in Eldora, while Barb worked at the Hubbard library. It was a conversation at the library that turned the couple into parents.
"A woman at the library was talking about how hard it was to find foster parents, and about three little people that needed a home. I was thinking 'We could do that,'" Barb said. She suggested the idea to Verl. "He was on board right away. We didn't even discuss it overnight. Within a couple of days we were setting up appointments to visit with a social worker and having our home inspected."
Over the years, they parented many children, from infants to teenagers. While others sometimes struggle to define the Duncans' relationship with their foster children, it was always clear to Verl and Barb.
"They were all our kids," Barb said of the children, whether they were eventually adopted by them or not. "We went to their weddings, we went to their funerals, and graduations, even if they didn't continue to live with us.
"These kids needed a place," she said, "and we had the room and the heart."
Verl's first health setback came when he was diagnosed with cancer in his 30s.
"He battled the disease with the same determination and positive attitude that he carried the rest of his life," Barb wrote of Verl. He continued to fight, even after the cancer metastasized, and eventually he won.
After the cancer treatment, Verl found work at Cutty's campground in Des Moines – a place the Duncan family had frequented. On the side, he ran a private handyman business, doing what came natural to him. Years later, he took a job in the City of Grimes' streets department, commuting between Hubbard and Grimes. Barb called him her "Energizer bunny."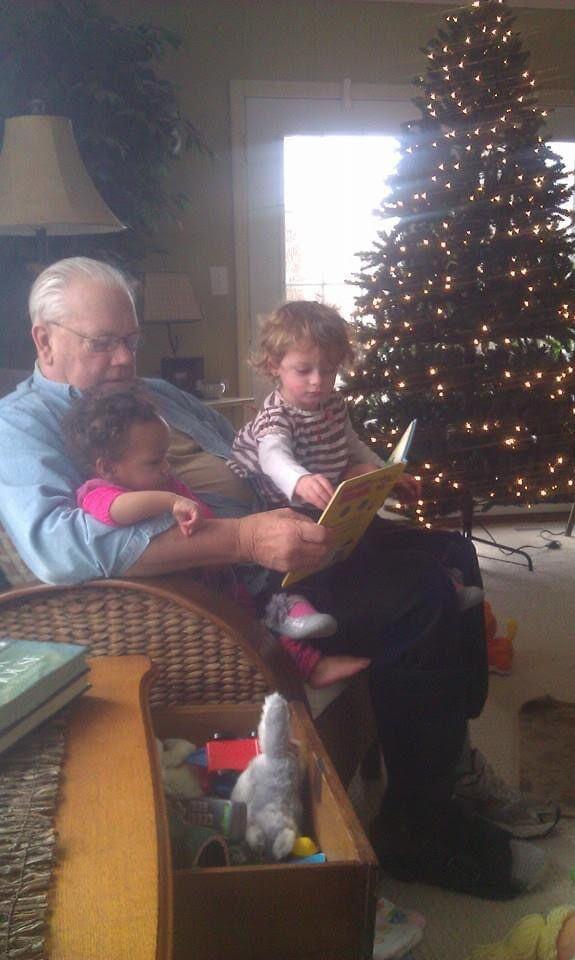 But life wasn't just work. Verl found time and opportunities to give his talents to help others. He dedicated years of service to Habitat for Humanity, working to build homes throughout Hardin County and beyond. He helped preserve the history of Hubbard as a member of the Hubbard Historical Society, and when a position opened up on the Hardin County Conservation Board, he happily volunteered to serve. County Conservation Director Wes Wiese said he didn't know Verl before 2012, but he quickly learned that he was a special person.
"He loved conservation and he loved what we were doing with our mission," Wiese said. "He always jumped in and helped. Whether that was running to Des Moines to pick up stuff for the Tower Rock cabins, or making a roaster pan full of beans, he just volunteered to do it."
And he did that work even when he didn't want to.
"He especially enjoyed helping out at the Halloween and Christmas parties at Calkins and accepted any job assigned to him – even monitoring the snakes," Barb said, noting that Verl was scared of the reptiles.
Three years ago, Verl suffered a series of strokes that affected his ability to walk and talk. But with Barb's - and others' - help, he was able to stay at home.
In September, Verl became ill and tested positive for COVID-19. He was hospitalized and died 10 days later. Barb, who'd also tested positive but was not critically ill, was by his side at Mary Greeley Medical Center.
"I think about all those people who couldn't be with their loved ones," she said of COVID-19. "I was very, very fortunate that I could do that."
After Verl's death, Barb went home by herself and spent a week alone recovering from COVID-19. It gave her time to think about Verl. And the ways he showed he cared.
"One time I heard him on the phone wishing someone a happy birthday," she said. "I asked him who it was and he said 'I look through the church bulletin and when I see someone who lives alone has a birthday, I call to wish them a happy birthday.'
"He was just a really kind person."