In a year marked by unpredictability, the Iowa Falls School District is trying to predict the future. Will district enrollment increase? Will it decrease? Will students need lockers? Will they use books? What will education look like in 20 years? It's an impossible task, but during a work session Wednesday afternoon, the school board found common ground and took the first step forward in a single direction.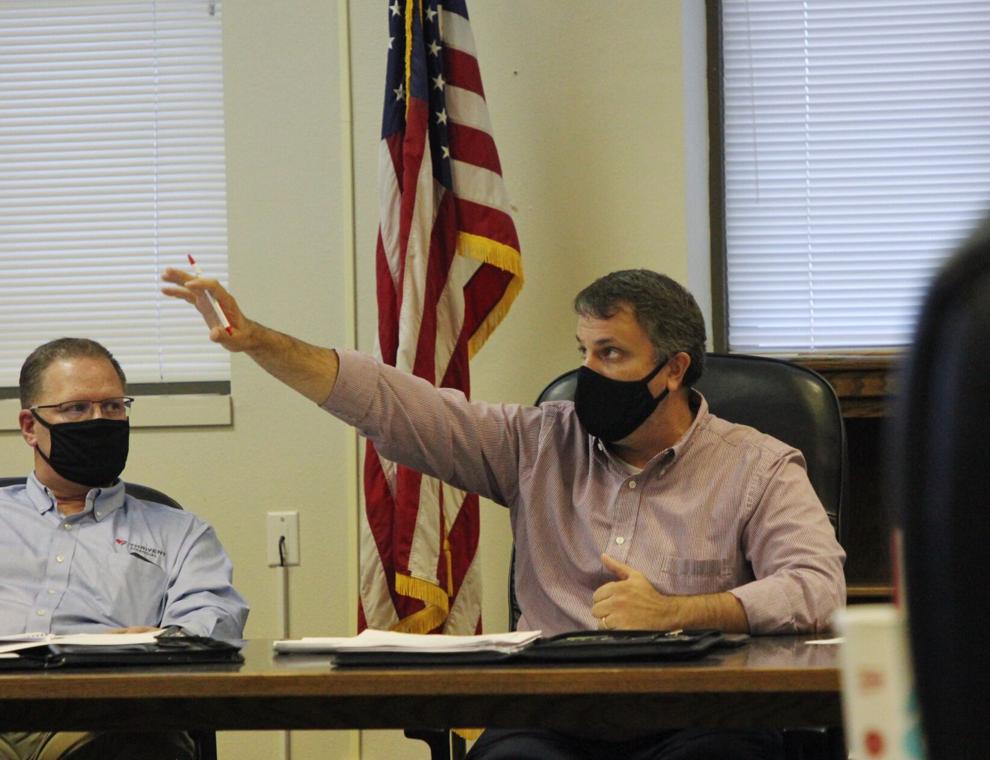 Wednesday's meeting was called to discuss the recommendations of a Facilities Study Committee that's been meeting for months to discuss the district's building needs. After 90 minutes of discussion on Wednesday, the board seemed to be in agreement: the district should build a new elementary school for kindergarten through fifth grades and it should be built on the Iowa Falls-Alden High School campus.
The question of what to do about the district's aging buildings has been a topic of discussion for months. Last fall, the school board was considering a renovation to the high school band room, but as that project (and its price tag) grew to include an expanded shop and a second gym, board members hit the brakes.
"We said 'Wait a minute. If we're going to spend that money for the high school students, what about everybody else?'" school board president Todd Bicknese recalled this week.
The district called in a team of engineers from Denovo and KCL Engineering to evaluate its buildings. Their report – presented in February – pointed out obsolete HVAC systems, outdated fire alarms and sprinkler systems, deteriorating finishes, and inefficient use of the space. All told, the cost of the repairs and updates recommended by the engineers was estimated at nearly $29 million.
So the board began looking at other options. The district's two oldest buildings are its elementary schools. Pineview, which houses preschool through first grade, was built in 1935 and saw additions in 1955 and 1999. Rock Run, which is home to second through fifth grades, was built in 1938. Both are in need of major infrastructure upgrades. Pineview's heating system, in particular, is living on borrowed time.
The board created a Facilities Study Committee comprised of parents, district employees and community members to review the engineers' report, evaluate the buildings and discuss the best options for the future of the school district. The committee agreed that a new elementary school is needed, but it split on where that building should be placed. One group favored building it adjacent to Rock Run school; the other group favored building it on the Iowa Falls-Alden High School campus, with the idea that eventually the middle school would be rebuilt at the high school and the entire district would be on one campus.
"It is possible to have one location, and the engineers can figure it out," Neumann told the board. "They said they'll even work on the traffic flow."
But even with the board agreed on what it wants to see happen in the district, that's not a final plan. For one, board members are still asking for feedback from the public. Another issue is how to pay for such a project.
District Superintendent Tony Neumann presented the board with a chart laying out the district's funding options. There are funding tools that would raise property taxes, and others that would not. But it became clear on Wednesday that building a school will require some kind of funding that would affect taxes, and it will require a referendum of the voters. Board members said they've heard positive feedback from the community, and a willingness to approve a bond, but such a vote will also probably encounter some resistance.
"People I talk to in the community, I'm surprised even how many elderly people are saying 'I can't believe we haven't built a new school yet,'" said board member Dave Moore.
Board member Dawn Parker said she's heard much of the same feedback, despite the fact that the coronavirus pandemic is still spreading and still affecting incomes.
"I think it's scary to think we'd be doing this during this time of a pandemic," Parker said. "However, I also think that they see there's such a need that they're willing to do it."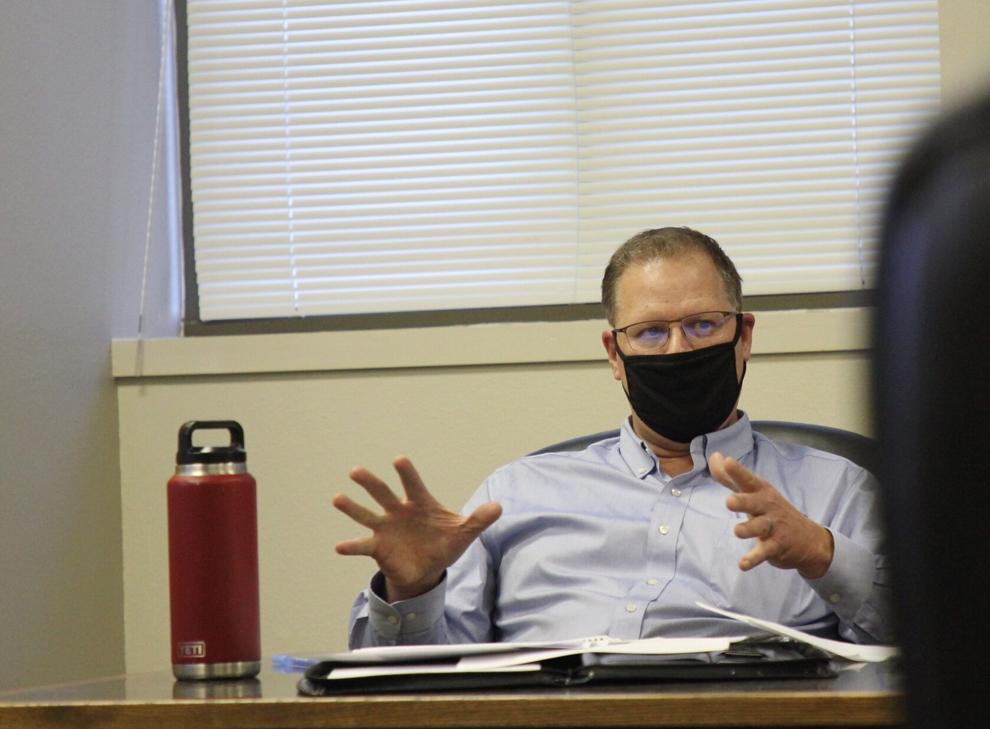 Board member Jack Kobe said spending the money on a new elementary school won't just benefit students.
"I think it's investing in the community, investing in our future," he said. "We want our students to have the best experience they can to have them come back."
The soonest the district could plan for a special election would be March. Passing a general obligation bond requires 60 percent voter approval. If it fails to get 60 percent approval, the district would be able to go back to voters for another referendum in September.
If the district moves forward with plans to build a new elementary school, Neumann said he'll ask the board to prioritize other projects that are needed to improve the condition of the middle school and high school. The district's annual SAVE (sales tax) and PPEL (physical plant and equipment levy) revenue would be used to complete those projects, even as a new building is being constructed.
"When we go to the community we'll say, 'This is why we want the bond,'" he said. "But we'll need to present to them 'Here's the things we're going to take care of at the middle school and high school level' because we know we need all the funds we can for whatever type of elementary renovation or building we do."
The board asked Neumann to go back to the facilities study committee to get additional input on the board's direction. To continue on schedule for a March bond referendum, the school board would need to vote at its Oct. 12 meeting to formally adopt a plan and approve a conceptual design agreement with Denovo.