When the Iowa Falls School Board turned to the district's administrators on Monday to ask for input on whether to keep or lift its mask mandate, it found a team of people who've been worn down by attacks from parents.
"Just tell us what you want us to do, and we'll do it because it's exhausting," Superintendent Tony Neumann said Monday, noting personal attacks of administrators and their families. "To take flack and a hard time and be sworn at and everything else . . . that sucks . . . This is one of those things where I'd love to give you a recommendation, but we're torn. And we're tired."
It was a departure from the guidance the administrative team offered in August and again in March and April when the issue of whether to require face coverings to prevent the spread of COVID-19 was discussed by the school board. In those cases, Neumann – backed by the district's four principals – recommended keeping the mandate to prevent spread of the disease and to reduce the number of people who would have to quarantine if someone tests positive for the disease. But on Monday, following 90 minutes of input from members of the meeting's audience – much of it passionate and some of it heated – the board voted 3-2 to lift the mandate.
Students, staff and visitors will be required to wear face coverings in the school buildings through May 23. Beginning the next day – Monday, May 24, and for the last seven days of the school year – face coverings will be "recommended," but not required. The May 24 date was proposed so graduating seniors can avoid having to be quarantined and miss commencement because of an exposure to COVID-19 at school.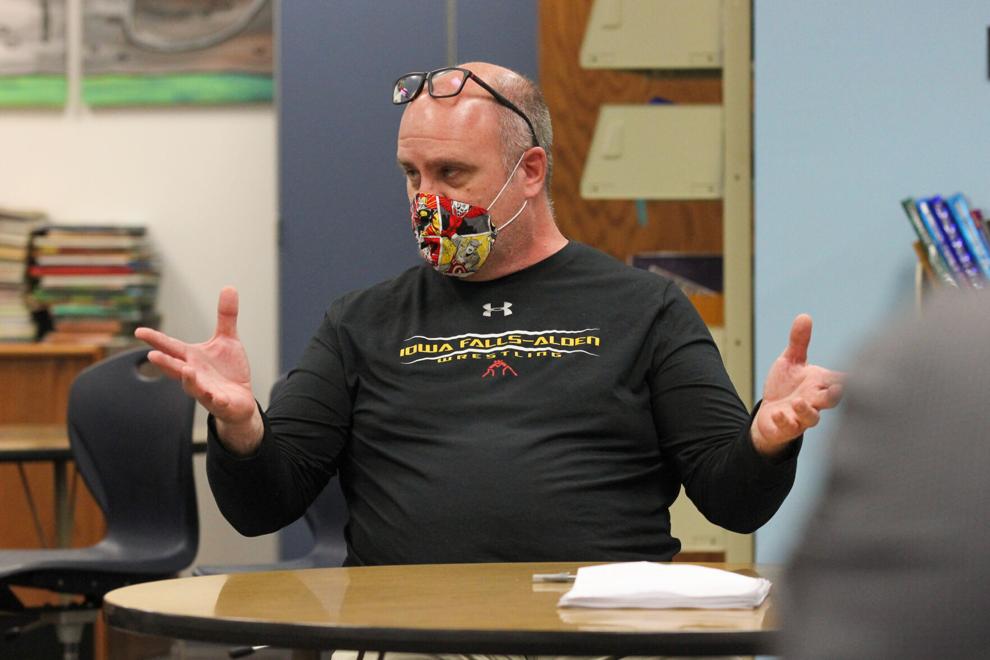 The motion to repeal the mandate was made by board member Chris Stauffer, who has consistently opposed masks and cast the lone vote against the mandate last summer. Stauffer's motion was seconded by board member Dave Moore and received a third vote from board President Todd Bicknese. Board members Dawn Parker and Jack Kobe voted to keep the mandate through the end of the current school year.
More than three dozen people attended the meeting – either in-person or virtually – and about 15 of them spoke during discussion about the mandate. While several board members said they'd received emails, phone calls and text messages about the mandate – much of them in favor of keeping face coverings – most of the people who spoke at Monday's meeting favored lifting the rule. They cited declining COVID-19 infection numbers and their children's discomfort as reasons to repeal the mandate. And they presented a petition, signed by more than 500 people, that had been circulated online to ask the board to make masks optional.
"Kids have been playing with their friends – inside and out of houses – they've done sports," Iowa Falls parent Jennifer Granzow told the board. "They already don't wear them correctly in the school. My middle school kid knows which teachers do not care . . . The CDC rules go out the window already. We're not using them."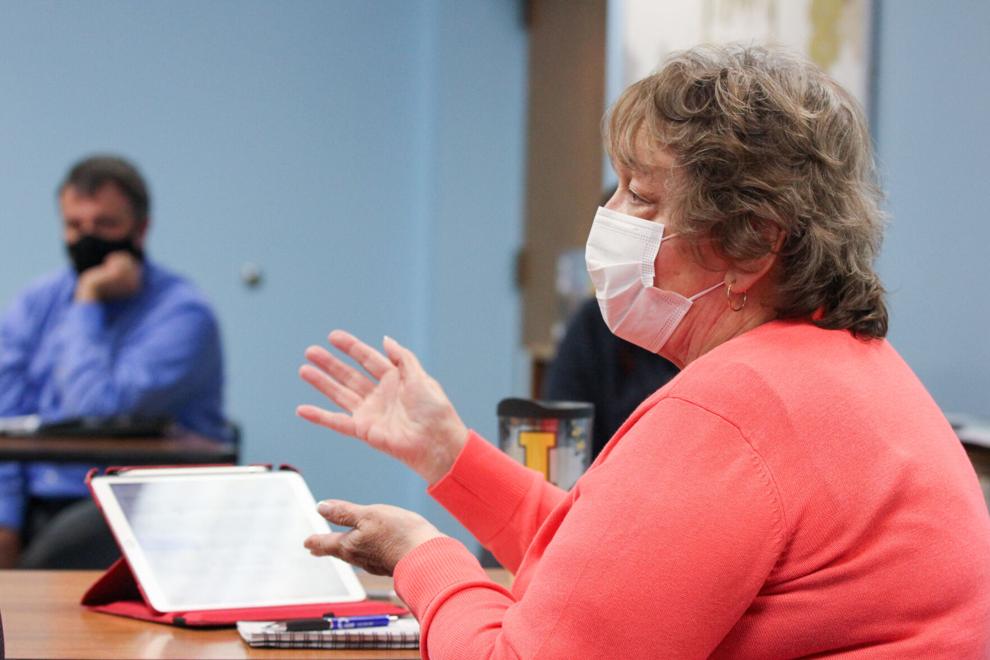 Board member Dawn Parker, a retired teacher who has supported masks since last year, said she's spoken with a number of teachers in the district who are worried about how a repeal of the mask mandate will complicate interactions and relationships in the classroom.
"I can't imagine teaching during this pandemic," Parker said. "Nothing ever prepared me for this, and I don't think I could have done it this year. I think our teachers are heroes. You're asking a lot for them right now if you want to take [masks] away."
Iowa Falls-Alden High School Counselor Jessie Van Hove asked the board to keep masks through the end of the current school year to avoid having to quarantine students who may be exposed to COVID-19 at school.
"We've made it this far," Van Hove said. "It sounds like schools are doing great without [mask mandates], but there still are cases and we have a bunch of things coming up for not just the high school, but all the buildings, and it would be awful if we had to quarantine."
At one point, when conversation in the room became particularly heated and people in the audience began talking over each other and questioning board members' motives for keeping a mask rule, Bicknese stepped in.
"I appreciate the comments, but let's get one thing straight. School safety? That's the number one priority for the people sitting at this table," he said of the board members. "Secondly, we've got to take recommendations and we've got to take guidance from people other than parents."
"But you don't have to enforce it," Sarah Hensley interjected from the audience.
Neumann said there's a lot of work to be done to bring the district back together in the aftermath of the pandemic.
"My big thig through all of this is 'Together We Can,'" he said of the district's motto. "And if there's anything this has taught us is boy, we are not together right now. We think back to March (2020) when everyone was happy and there were bears in the window and rainbows and everyone was so thankful for everything, and a year later, where we've come, it's really kind of disheartening. We just need to come back together somehow."