The Iowa Falls Parks and Recreation Department will wait to make a decision about whether to open the Meyer Municipal Aquatic Center.
While the Hubbard City Council decided this week to keep its facility closed this summer amid concerns about the spread of the coronavirus pandemic, Iowa Falls Parks and Rec Director Chris Kuhnle said the local Park Board will wait and make a decision later this month. On Monday, Gov. Kim Reynolds extended her public health emergency declaration, keeping "all swimming pools and spas, wading pools, water slides, wave pools, spray pads, and bath houses" closed through May 27 to stem the spread of COVID-19. The concern about pools is not that the virus would spread person-to-person in the water, but that it could spread through high-touch surfaces like showers, restrooms, deck chairs and other items that are touched frequently and would require repeated cleaning. 
Kuhnle said a pool opening date had not yet been set, but the aquatic center usually opens to swimmers the first weekend after school ends. This year, that would have been May 30 and 31.
Whether the pool opens or not, Kuhnle said it will still be filled with water to make sure everything is operational. Kuhnle, Recreation Director Mark Schulz and Pool Manager Tim Long spend Thursday morning cleaning the pool basin and drains. The pool's filter room is nearly ready to go, and showers were being reconnected to water.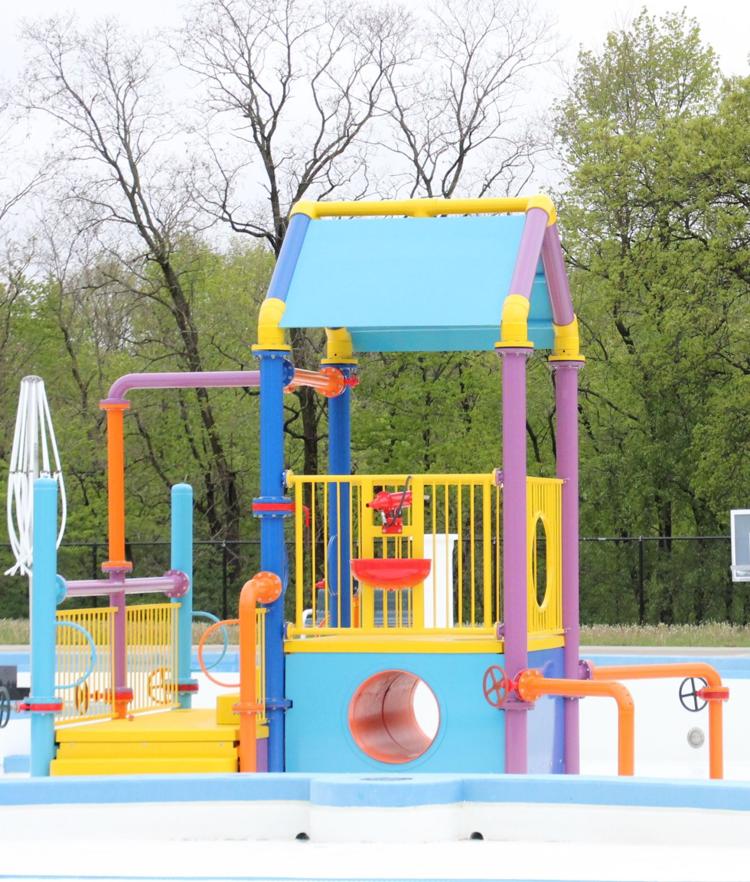 This year should be a big one for people who frequent the pool. The playground in the shallow end of the 20-year-old facility was removed last fall and refurbished. Kuhnle said there are still a couple of things that need to be done to it to prepare it for use, but it already looks like new again.
The city has been planning to have the large water slides similarly refurbished next year.
Kuhnle said his department is reaching out to lifeguards. If the pool opens they'll need to undergo training. If it remains closed this year, he said the department may be able to find other part-time work for the employees, who are usually high school and college students. 
Other summer city recreation is also on hold for now. Kuhnle said youth baseball and softball should have already started practicing, but that too is waiting on guidance from the state. If team play is canceled, Kuhnle said he may look for a way to offer clinics to kids who registered to play baseball and softball.