Whether the COVID-19 school closure lasts the current four weeks or is extended to last the rest of the school year, Iowa Falls School District employees will continue to be paid.
The school board voted in special session Thursday to pay hourly employees - teacher associates, secretaries, custodians, food service workers and bus drivers - during the school shutdown. Teachers and administrators are also receiving full pay through the shutdown.
Schools across the state closed for four weeks after Iowa Gov. Kim Reynolds recommended the move as a way to slow the spread of the novel coronavirus COVID-19. The governor also ordered the closure of churches, bars, theaters, gyms and restricted restaurants to carry-out service only. Gatherings of more than 10 people are prohibited.
Iowa Falls School District leaders agreed that paying hourly employees is the right thing to do during these uncertain times.
"In a time of crisis this really becomes about who we are, not what we do," said Superintendent Tony Neumann. "If we say we're not going to pay our people, my fear would be they're going to have to go get jobs and if we start school on April 13 and they have other jobs they may not come back."
The Alden School Board has given informal approval for that district to also pay hourly employees. A formal resolution cementing the pay will be approved at next month's meeting. South Hardin schools have not made a decision about how they'll handle hourly employee pay during the shutdown. Superintendent Dr. Adam Zellmer said the issue will be discussed at the Hubbard-Radcliffe School Board's regularly scheduled meeting on Monday, March 23, and he's planning a special meeting of the Eldora-New Providence School Board on Monday morning.
It seems the only certainty these days is uncertainty. Iowa Falls School Board members spoke for half an hour about different scenarios the district may face. If school is back in session on April 13 (the board voted to remove that as a vacation day on the school calendar), the structure of school days could be adjusted - removing field trips, for example - to regain as much as two weeks of instruction time in the rest of the school year. But if COVID-19 remains a major public health threat and the shutdown is extended, that would change everything.
With the resolution the board approved Thursday, hourly employees are guaranteed to receive pay for the 50 school days that were left in the year as of March 16. If the school year were extended by any amount, the pay would be adjusted to pay only for those remaining 50 days - no additional days because of the shutdown.
Board members questioned Neumann about a variety of concerns they and people in the community have had. What will happen to high school seniors' prom and graduation? how will the school determine whether students are ready to move on to the next grade? Who's checking in on the kids who are at greatest risk of falling behind?
Neumann said he believes the state will waive standardized testing that was planned for this spring, and he said he's not worried about the students who will return to Iowa Falls schools to continue their education in the fall. 
"Every year I taught junior high, some years my seventh and eighth grades got farther than other years and we would just always communicate that with the next grade up," Neumann said. "We'll have to try to find a way to make some of that up.
"My big concern is seniors," he added. "Not only all the things they could miss, but how do we say 'Yep, they've been prepared enough.'"
Board President Todd Bicknese is the father of a high school senior, and he said there's a lot of worry about what will happen in the coming weeks and months.
"I've got a high school senior who wants to graduate and I've got to tell you, there's a lot of anxiety right now," he said at the meeting. "Everybody gets excited like 'Hey I'm gonna graduate, but she's lost that quickly."
Neumann said there have been discussions about ways the district could still make prom and commencement happen.
"I had a former student reach out last night wanting to help schedule summer prom if needed," he said. "Graduation we've already talked about a couple different options for a venue if we need to be more spread out."
At-home learning
Neumann said the district will not require at-home assignments or home schooling. If it did, it would be required to provide all of the resources it does when school is in session - independent education plans (IEPs), resources for English language learners, etc. - and that's not feasible.
Plus, he said, many households aren't in a position to homeschool their kids right now.
"There's enough families right now that are in crisis mode we don't need to have them worry about learning at a certain pace," Neumann said. "They need to take care of themselves and their family and we just really need to be. We'll worry about those other things later.
"For every student who's not a senior, we're going to see them whenever we come back and we can make the plan to get all the learning in," he said. "The seniors we'll have to figure something out."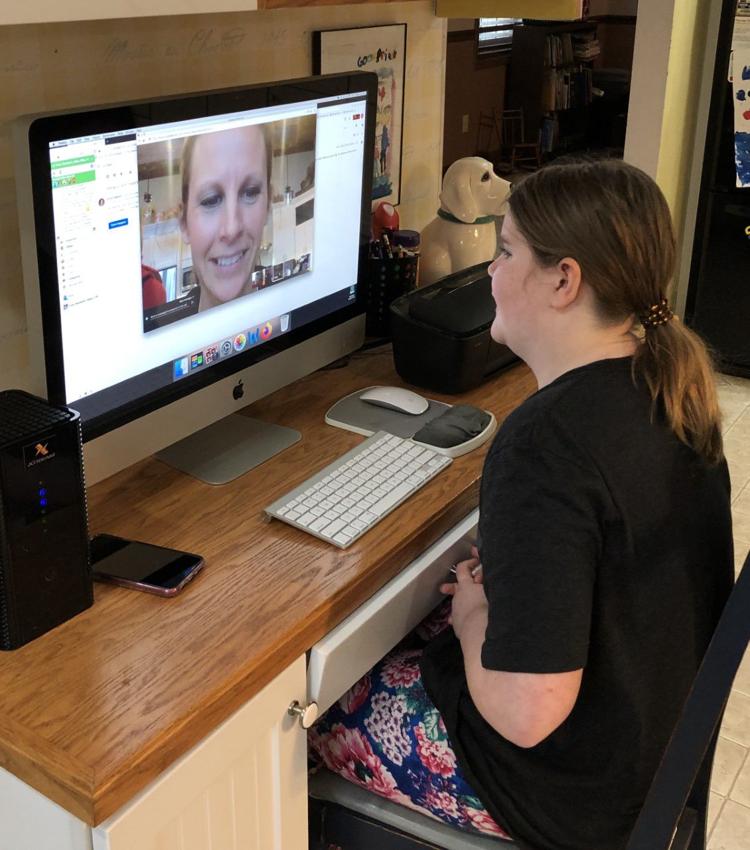 Teachers have been encouraged to reach out to students. Neumann and the building principals are planning to send emails to parents about educational resources that are available. But don't expect it to be a structured lesson plan.
"A lot of it is just play," he said. "All the success we had with Global Play Day - sometimes we take that for granted. Even when our kids are here for eight hours, they don't school for eight hours . . . Really, two to three hours a day that's a lot of time."
For now, students, families, teachers and other school personnel will have to wait and see what the next few weeks bring.
"I'm not sure we can make a decision for what's going to happen for the next four months. I certainly can't," Bicknese said. "It's certainly affected the chair that I'm sitting in during the day. I think we're all gonna be wondering. We're not going to paint doom and gloom. We expect this will get handled and taken care of, but it's going to require time and flexibility and patience, which isn't always easy."