"It's not surprising where he is right now," Krista Weber says of her husband, Justin Weber, "it's a miracle."
On March 26, 60-year-old Justin Weber was taken by ambulance to the hospital. It was the same day he was diagnosed as Hardin County's first case of COVID-19, the respiratory disease caused by the novel coronavirus. In the nearly six weeks since Justin's diagnosis, the number of COVID-19 cases in Iowa has grown from 235, to 9,703 as of Monday morning. A total of 188 Iowans have died of the disease.
Justin spent 17 days on a ventilator, but in recent days the Eldora resident, pastor and business owner has reached some big milestones on his path to recovery. Last week he was released from a room in the hospital to an inpatient rehabilitation center at Allen Hospital in Waterloo.
Throughout his journey, Justin has had plenty of ups – finally testing negative for COVID-19 and being moved from the ICU – and some downs – having to get a tracheotomy and feeding tube – but he's currently doing better than most expected.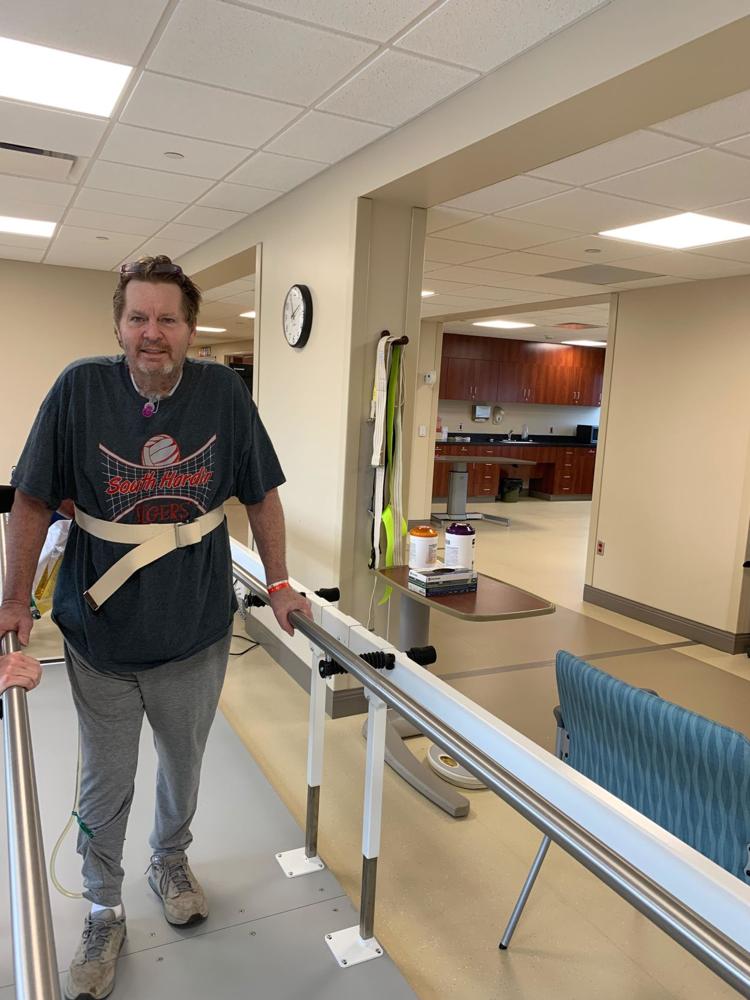 "It's kind of been a two steps forward and one step back kind of thing," Krista said on Monday this week. "Thankfully, he is now in rehab and it's looking more promising. We're kind of seeing a light at the end of the tunnel.
"They're saying maybe in a few more weeks, we don't know exactly how long he's going to be there," Krista said of Justin's much-anticipated return home, "but it's all going to depend on how he progresses with the rehab."
It's not just those close to him who are calling his recovery miraculous. The doctor who treated Justin in the Grundy County Memorial Hospital's emergency room visited his patient last weekend and he was in awe of how far Justin has come. 
"When they first got him there, I didn't realize that there were lots of serious things happening," said Krista. "I wonder now by [the doctor's] reaction, if they even wondered if he was going to make it that first night. Thank the Lord he has and he'll get back home. Hopefully sooner rather than later."
Justin is currently undergoing a number of therapies every day. By the end of the intense sessions, he's tired. Krista said she also thinks it's hard for him not having people to talk to all day and not being able to see his friends and family.
To prevent the further spread of COVID-19, many hospitals have banned visitors. Krista and the couple's grown children, Jon and Rachel, haven't seen Justin in person since he was hospitalized in late March.
"I think he's beginning to get lonely. After his therapies are done and everything, he's got a TV but he's a people person and for him to sit in the room and not have much to do or anybody to talk to, it's hard on him," said Krista.
The family has been able to speak with him via video conferencing technology, and last Thursday they saw him in a window at the hospital.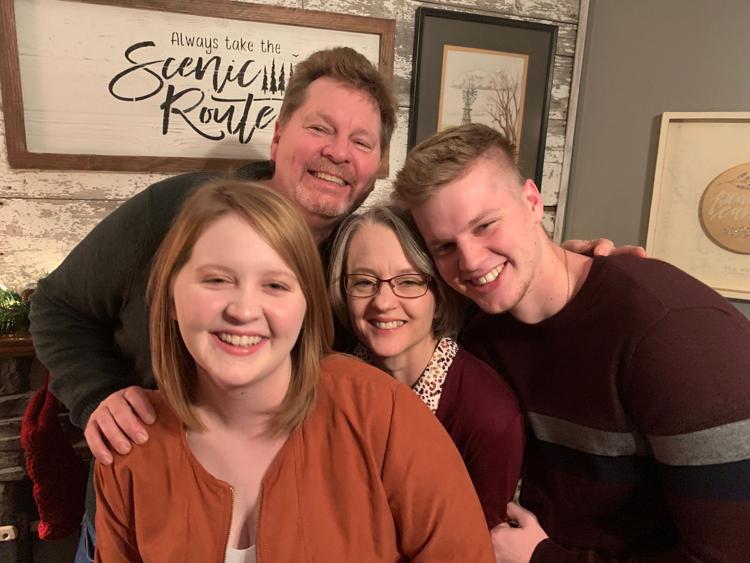 "He was three stories up, they had big hearts on the window, so we essentially saw his arm with the phone in it, his mask and his legs sitting in the wheel chair," said Krista. "It was good to see him, but we actually see him better when we FaceTime or do the Zoom."
When Justin is cleared to go home, he may still have to have the tracheotomy and Krista doesn't know if he'll still need the feeding tube. Krista said Justin is most worried about his cognitive abilities. He still can't remember certain things or keep others straight.
"They're saying that this is perfectly normal for someone that has gone through what he's been through. That will all come back, it's just going to take time," his wife said.
Doctors aren't sure how long Justin will be in rehab. It could take up to four weeks. That would be a total of nine weeks he'd been in the hospital away from his family. His release date will depend on how well he progresses through the rest of his tests.
And if the rest of his journey is any indication, Justin will continue to amaze those around him.
"We have just been so appreciative of all the concern for him, for us. The prayers, the prayers have just been unbelievable," Krista said. "God has given us the peace to be able to handle it all. I've learned a lesson about trusting and faith and peace and all of that. That's what has sustained us.
"I can't say that I've been at peace the entire time because I haven't," Krista said. "I've had my breakdowns and my sobbing and all that kind of thing. Underlining all of that has definitely been a peace that whatever happens we're going to be able to handle it."