The hours are long and the phone calls are many, but despite the work involved with distributing 900 COVID-19 vaccines, the staff at Clinic Pharmacy in Iowa Falls are on cloud nine.
Last week, after months of emails and phone calls, requests and reminders, Clinic Pharmacy received its first shipment of COVID-19 vaccine: 400 doses of the single-shot Johnson & Johnson vaccine. The pharmacy was able to act immediately and distribute enough shots in the first three days, that on Wednesday this week, it received another 500 doses.
"I didn't believe it," Clinic Pharmacy owner Colette Venteicher, RPh, said.
Coordinating the distribution of 900 vaccine doses is no small job, but Clinic Pharmacy has been preparing for this for months.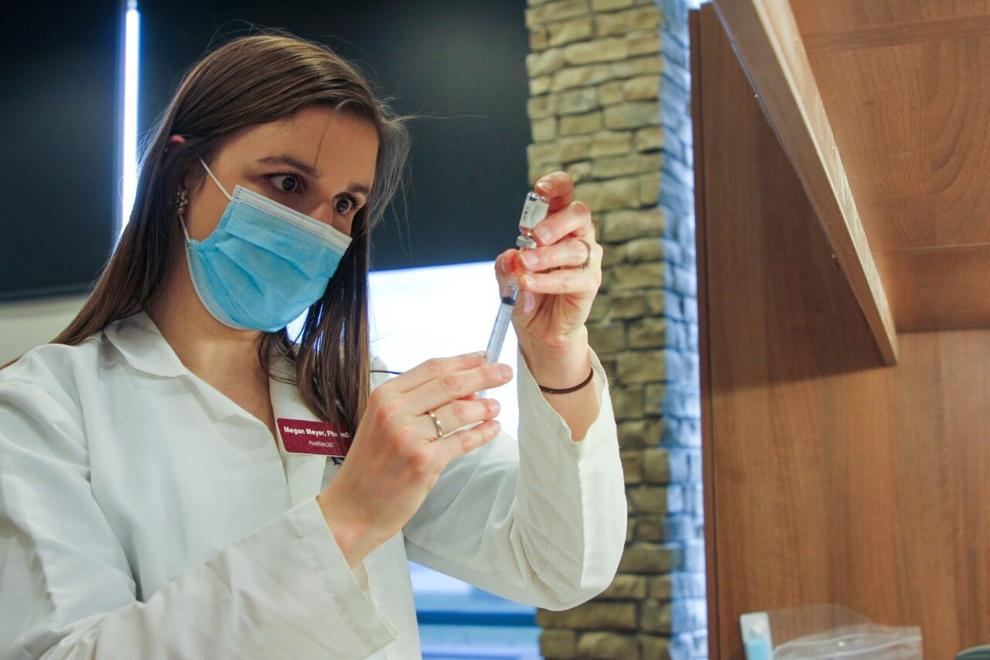 Venteicher has been pleading with local and state public health agencies, the federal government and her franchisor, Health Mart, to receive an allotment of vaccine doses. Last year, she filed paperwork with the federal government to qualify to administer COVID-19 vaccine shots. She and her staff spent weeks building a list of clients who were desperate to be vaccinated, and they installed a refrigerator specifically to hold vials of vaccine, equipping it with an alert system to guarantee the doses would be safe from temperature fluctuations. But until last week, the pharmacy remained shut out.
Since December, the bulk of the COVID-19 vaccine doses sent by the Iowa Department of Public Health to Hardin County Public Health – all of which are the Moderna vaccine – have been distributed by Medicap Pharmacy in Eldora. Since February, the county has received 300 doses per week. In the past month, HyVee Pharmacy in Iowa Falls and NuCara Pharmacy in Ackley have also received doses of vaccine from the federal government. Clinic Pharmacy's allotment of vaccine are the first Johnson & Johnson doses sent to Hardin County. And unlike the Moderna and Pfizer vaccines, which require a second booster shot after 28 and 21 days, respectively, the Johnson & Johnson vaccine requires only one shot. That feature has proven to be popular.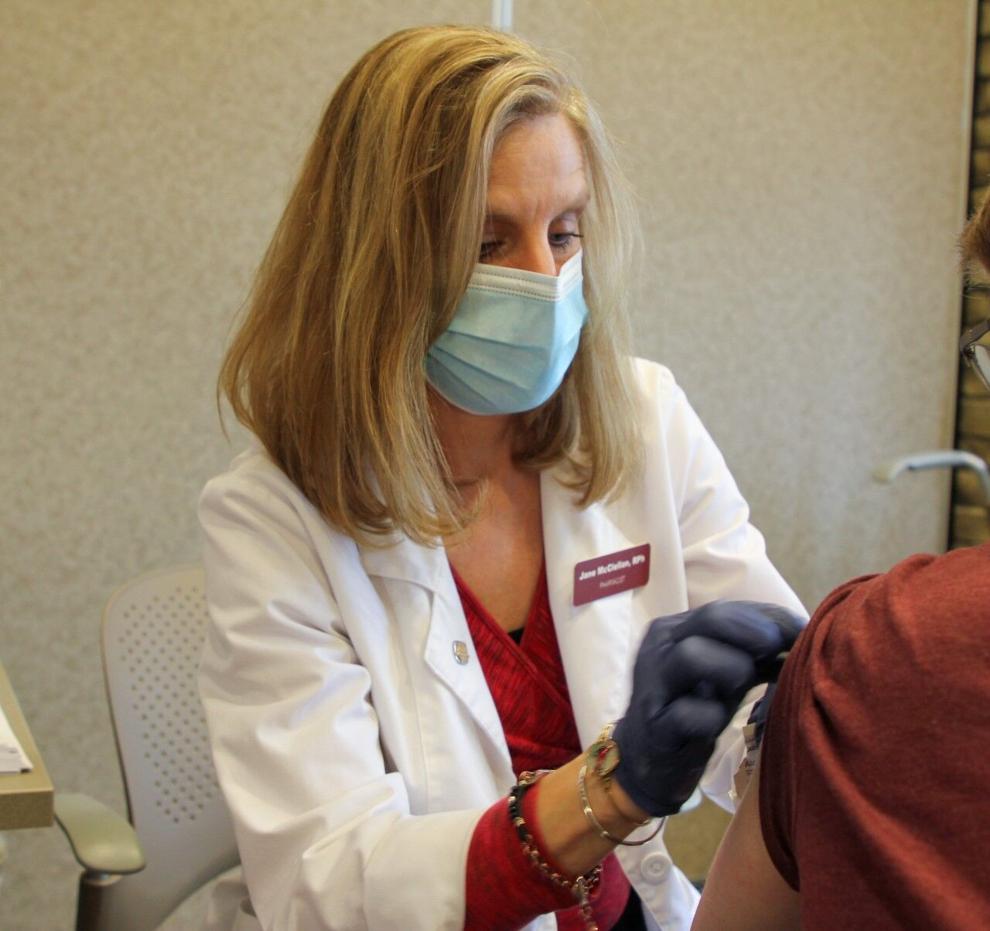 "I had people from Clive, Des Moines, Cedar Rapids, all surrounding counties, word of mouth has spread," Venteicher said Wednesday. "Some are teachers, some are health care workers who opted out the first time [they were offered the vaccine] because they wanted one shot."
Venteicher said there have been some glitches in the rollout process. As of Wednesday, Clinic Pharmacy still wasn't listed on vaccinefinder.org as having doses of Johnson & Johnson. And until a social media post late Wednesday afternoon and this story today, she hasn't spread word of the vaccine availability in any official way. But that hasn't stopped people from finding out. Venteicher said she expects to be finished with the first 400-dose allotment today, then immediately start in on the 500 doses. And it won't stop there.
"Health Mart pumped the 500 doses to me and said 'Because you're doing such good things with it, we're going to keep you stocked. Whatever you go through we'll keep replenishing your stock,'" she said.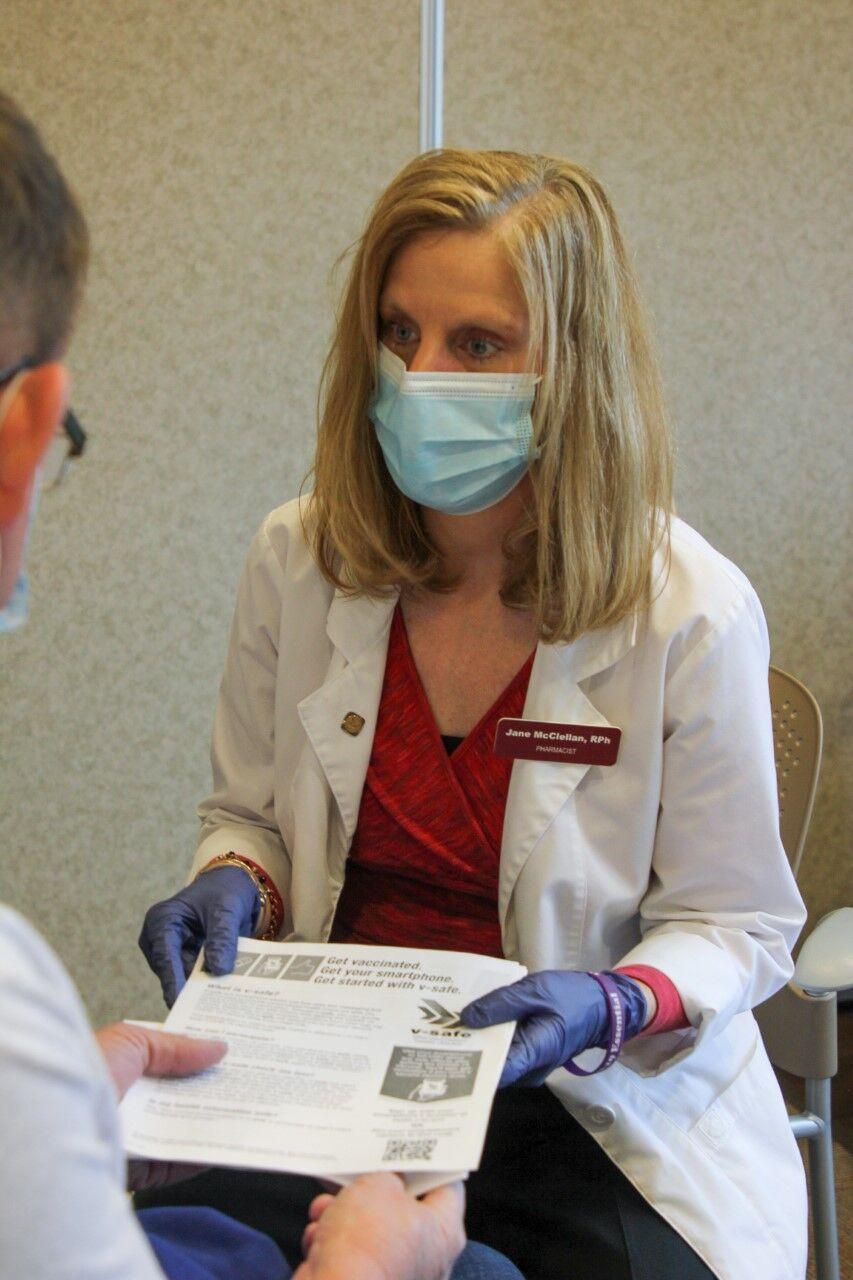 At Clinic Pharmacy, which is located in Hansen Family Hospital, it's all-hands-on-deck. While the pharmacy has an online vaccine appointment scheduling website through Health Mart, as of Wednesday afternoon, it wasn't showing the early morning, late evening and weekend appointments that Clinic Pharmacy is offering through expanded hours. Anyone can go online to schedule an appointment, Venteicher said, but they're also welcome to call the pharmacy and an employee will help them schedule an appointment and fill out a vaccine consent form. (See more information about scheduling an appointment in the box at the top left of this story.)
With only two phone lines, many callers are getting a busy signal when they dial Clinic Pharmacy. But when they do get through, it takes less than five minutes to set up an appointment. Jacey Redman, a student pharmacist who works at Clinic Pharmacy and has answered hundreds of phone calls in recent days, said things have been running smoothly.
"It's twice the work, but it's not hard," Redman said of signing people up for appointments over the phone. "We're making the process easier for people."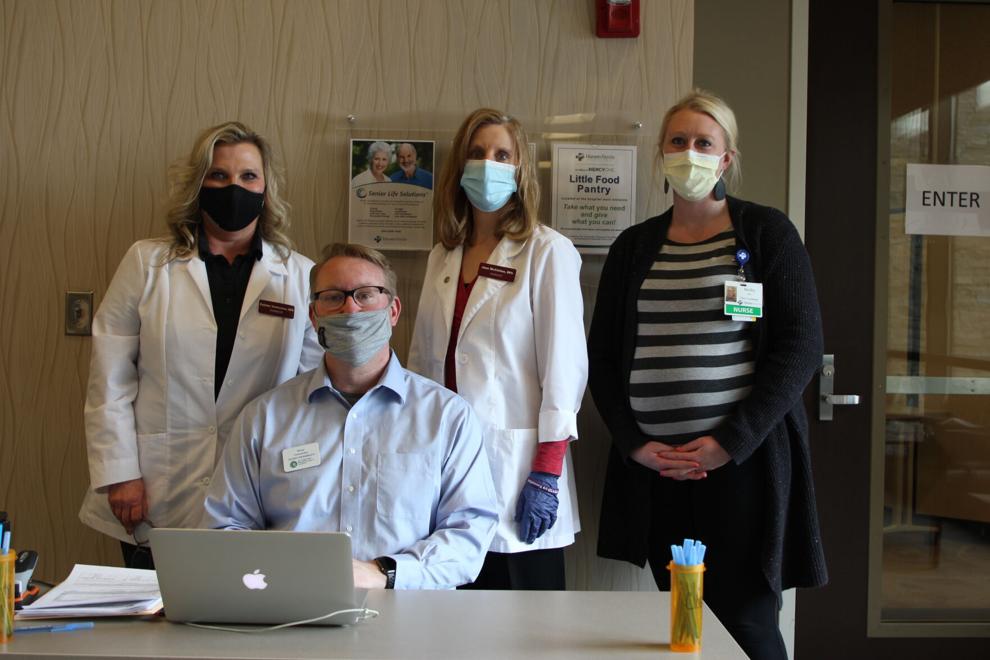 When a person arrives at Hansen Family Hospital to receive their vaccine, they're sent back through the hospital's lobby to a conference room that's being used as a vaccine clinic. Venteicher said the hospital, which does not own or operate the pharmacy, offered the room and the lobby for distributing vaccines and keeping people socially distanced while they wait 15 minutes after receiving their shot.
Shelby Guevara, the hospital's quality manager and clinic coordinator, has been in charge of vaccine planning at the hospital. She worked with Venteicher and others at the hospital to arrange space for the vaccinations. Pharmacy employees are following hospital protocols for cleaning, and the building is being kept open after hours to accommodate appointments. Guevara said it was an easy decision to help.
"It's for the betterment of the community," she said.
Venteicher said her goal – and the goal of her staff, which includes five vaccinators – is to get shots into as many arms as possible. She said they have the ability to vaccinate one person every five minutes.
"I really should be in a heap on the floor because it's been such a long process," Venteicher said Wednesday. "But we don't even say we're tired. Every vaccinator here, everyone who's been a part of it, we're not tired. We're ecstatic. We're giddy. We want to do more."