A lack of prep time and personal protective equipment (PPE) has forced local dental offices to delay reopening even after Gov. Kim Reynolds declared they could open as early as last Friday. 
After Reynolds' declaration on May 6, the Iowa Dental Board released a new set of more strict guidelines offices must follow before they're allowed to resume performing non-essential procedures. The most challenging part of of the new guidelines requires a "reliable" source of PPE in order for offices to open.
Dr. Michael Colwell of Hoversten, Colwell, Hoversten Dentistry, said his office plans to have a "soft" open Wednesday or Thursday to test how the new requirements will impact the number of patients that can be seen each day. He said the opening would have been even more delayed if not for some help from a local company.
"What was just tremendously helpful for us was Lari Rabe (of Agri-Pro Enterprises) came through with the N95 masks, because we just couldn't get them," Colwell said. "I know other dentists got them from her as well."
Colwell said after the soft open his entire staff will return to work. None of the dentists we spoke to said any staff is reluctant or has refused to return to work out of concern for their own safety.
Colwell said he's not worried about the safety of himself or his staff because of the procedures that have been put into place.
"I assume some patients would rather wait, and that's fine," he said. "I feel very confident because basically we've dealt with this all along. We've always had to deal with viruses and follow certain protocols."
Iowa Falls Family Dentistry, Iowa River Dentistry and Eldora Family Dentistry all plan to reopen Monday, May 18.
Dr. Brad Miller of Iowa Falls Family Dentistry said his office probably won't reopen with a full staff right away.
"I'm not expecting us to see as many patients as we were seeing before because of the extra steps and precautions trying to limit the number of people in the office," he said.
Beyond finding PPE, Miller said one of the biggest challenges ahead is scheduling, especially hygiene appointments.
"That's really hard because we schedule those hygiene appointments six months out already," Miller said. "We're hoping we are going to see some people who don't want to come in yet and that will open up some places for people who are overdue and do want to come."
In order to see as many patients as possible, Dr. Bryn Johnson of Iowa River Dentistry is considering expanding days of operation. She said opening on Fridays, a day when they're usually closed, is an option. She said her office may have opened earlier, but finding PPE has been challenging.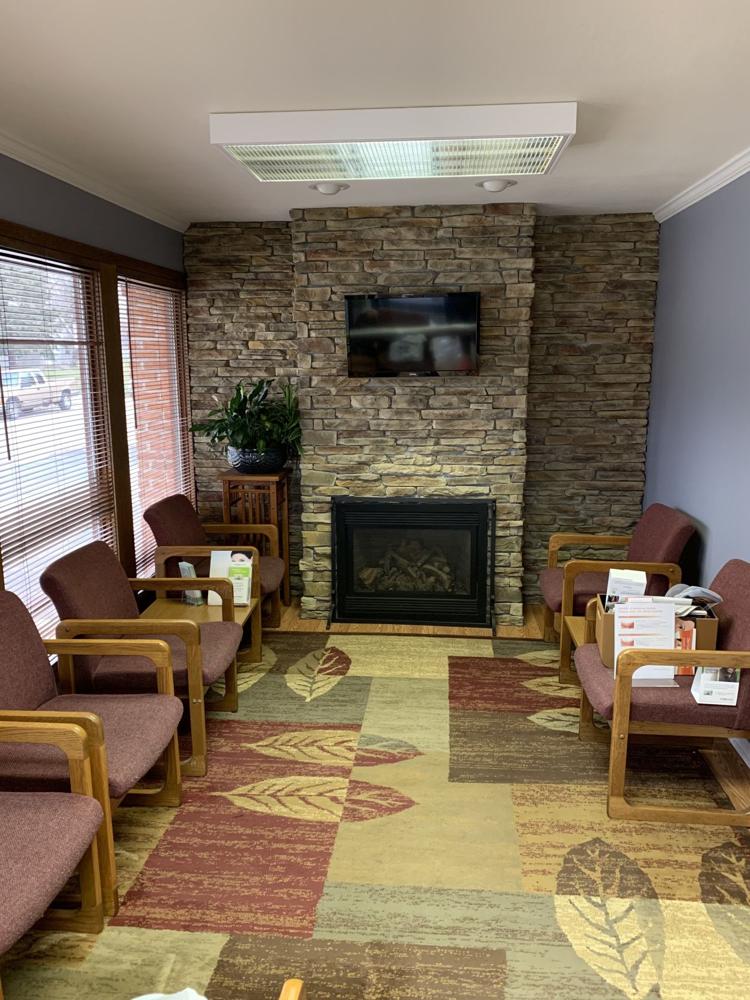 "Most of the protective equipment has been routed to hospitals, and rightly so," she said. "Most of the dental supply companies are also medical supply companies. There is a real shortage of PPE and that's why I can't open my office (this) week."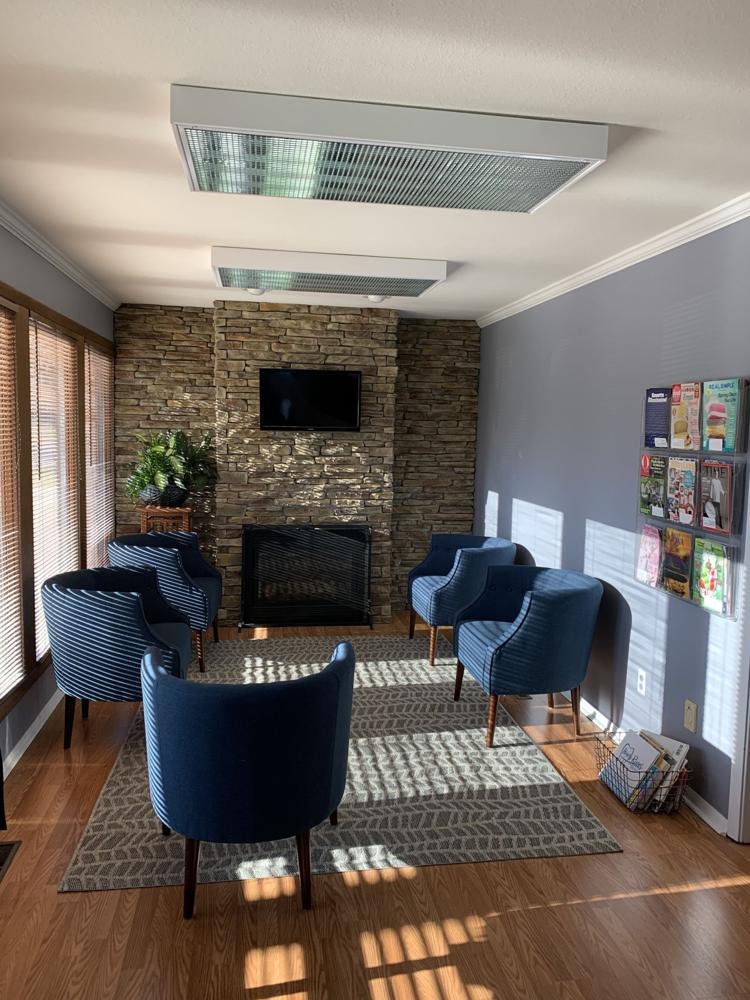 Johnson said being shut down for two months has given her time to make renovations at the office. When she thought the office would be shut down for just three weeks the interior was repainted. But once the shut down was extended the flooring was ripped up and replaced.
"There's no other time I'd ever get this done," she said. "There's no way you could do this in a weekend."
Dr. Dean Stickrod of Eldora Family Dentistry said his office will be limited by how employees will social distance themselves and how to ration the PPE. He said he plans on letting staff work additional days, and certain procedures can be done without an actual dentist present.
All of the local dentists have been available for emergency procedures in the two months since offices were shut down, but some have been busier than others. The definition of "emergency" varies slightly from dentist to dentist.
"I've been in almost daily. Sometimes up to four or five times," Colwell said. "Broken teeth or an abscess tooth and things like that."
While Colwell said he's been in the office a lot, Miller and Johnson said they've been more particular about seeing patients. Miller said oftentimes it's just a matter of reassuring patients that they'll be OK for a few weeks with a chipped tooth or whatever the issue is.
"I've seen probably two or three people per week on average," Miller said. "My definition was if it sounded to me like if they needed a root canal or a tooth pulled then I'd see them."
All the offices encouraged patients to contact them to see if delayed appointments could be moved to an earlier date.