Hardin County's COVID-19 case count has been on a steep climb for weeks, with no signs of leveling off. The surge is disrupting business operations, altering school schedules and overwhelming hospitals. And unless local residents implement simple, proven methods of slowing the disease's spread, local health care providers warn that hospitals will reach capacity.
"This is affecting us here at home. This is not New York City. This is here," Dr. Katie Haverkamp, a physician at Iowa Falls Clinic, said on Wednesday. "We are filling up and we are becoming overwhelmed. We are on an upward trajectory and I don't know when it's going to stop."

Hardin County has been gaining COVID-19 cases at a rapid clip since Oct. 28. As of Friday morning, the county was reporting a total of 826 total cases since March, an increase of 120 from one week earlier. Of those 826 people, 415 have recovered and nine have died, leaving 402 Hardin County residents currently infected with the virus. Outbreaks at two Hardin County nursing homes and Ellsworth Community College have contributed to the growth in cases, but they aren't entirely to blame.
"It's everywhere," said Dr. Craig Gibson of Iowa Falls Clinic. "There's no place that's not been touched by it directly or indirectly in our community."
The latest White House Coronavirus Task Force report on Iowa – issued Nov. 8 and obtained by ABC News – shows that 95 of Iowa's 99 counties are classified as being in the "red zone," which means they recorded 101 or more new cases of COVID-19 per 100,000 population between Oct. 31 and Nov. 6. According to the report, the national average during that week was 209 cases per 100,000, and Iowa's average was 621 new cases per 100,000 population, up from 380 per 100,000 the week before. Hardin County recorded 853 new cases per 100,000 population during the week of Oct. 31 to Nov. 6. The previous week, the county reported 492 cases per 100,000.
"The unyielding COVID spread across Iowa continues with new hospital admissions, inpatients, and patients in the ICU at record levels, indicating deeper spread across the state," the report reads. "The most recent trends, showing steep inclines across all indicators, need immediate action including mask requirements to decrease severity in morbidity and mortality among Iowans."
Dr. Mohamed Falaha, the hospitalist who treats inpatients at Hansen Family Hospital, said patient numbers there have "definitely picked up" since the first of November. On Tuesday, the hospital had 13 inpatients, including one who has COVID. Days earlier, two COVID patients had been hospitalized in Iowa Falls. HFH has 17 inpatient beds with the ability to add four more if needed. Staff are prepared to admit more COVID patients as transfers become more difficult.
"The other hospitals are completely full," Falaha said. "The possibility of transferring a patient is only for emergencies. If we are able to take care of them and give a consult over the phone, we would try to keep them. We are trying to prevent people going to other facilities." A patient would be transferred if they are in need of intubation, a ventilator and ICU treatment, he said.
The state's coronavirus website reports hospitalization numbers for the entire state, and for each of five Regional Medical Coordination Centers. Hardin County is part of Region 2, which covers 12 counties in north central Iowa. According to the website's Friday numbers, there were 73 people hospitalized in Region 2, and 99 inpatient beds available. Statewide on Thursday morning, 1,227 Iowans were hospitalized – a new daily record – and 31 percent of all inpatient beds were available. But medical providers warn that those numbers give a false picture of hospitals' ability to care for more COVID patients.
"I think it's super misleading about how many ventilators or ICU beds are left," Haverkamp said. "It doesn't mean those beds are evenly sprinkled throughout. That might mean a critical access hospital has 10 beds." Critical access hospitals are smaller, often rural, hospitals like Hansen Family Hospital. They typically do not have ICU beds.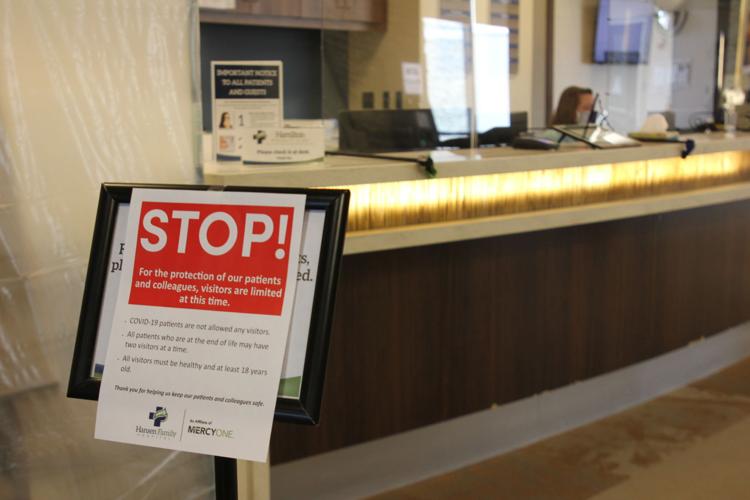 All four local doctors interviewed by the Times Citizen this week said they are worried about current spread of the disease, and they urged people to do what they can to stop the virus.
"I'm asking everybody to wear a face covering," Haverkamp said. "This is not rocket science. We have the tools to make a big difference. It's a simple air space issue. If you're sharing your air with anybody else, that's where you get the virus. We can mitigate this virus by simple mask wearing and social distancing."
It's also important to follow guidelines if you've been exposed, doctors said. The Centers for Disease Control – and local medical providers – recommend a 14-day quarantine for anyone who has been in direct contact with a person who tested positive for COVID-19. And they caution that a negative COVID test days after an exposure doesn't necessarily mean a person didn't contract COVID.
"If you've been exposed, you can test negative on days 3, 5 and 7 after exposure and still test positive on day 10 or 14," Haverkamp said. "You need to quarantine for 14 days, even with a negative test.
"There is no such thing as a 'Get Out of COVID Jail Free card,'" she added.
Dr. Thomas Waters, a physician at Iowa Falls Clinic, said he's heard rumors in the community that the HFH COVID tests aren't accurate.
"That's not true," he said, noting that he spoke with a pathologist in Des Moines about the accuracy of the PCR tests HFH administers. "He told me that effectively this test is 100 percent accurate. If you have a positive test, you have COVID."
As case numbers have increased, so has the demand for tests across the state.
"We're testing an outrageous amount of people compared to a couple of months ago," Waters said of HFH. But that doesn't mean anyone who wants a test can get one.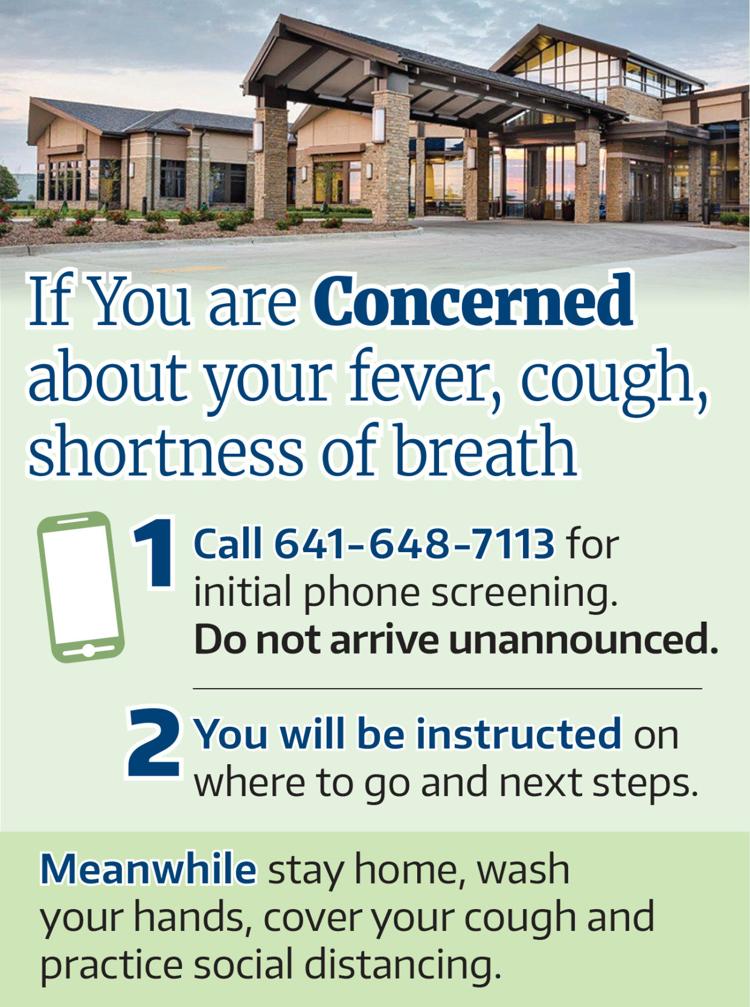 Hansen Family Hospital only has enough capacity to test symptomatic patients. Asymptomatic people are instructed to use TestIowa sites or other clinics and labs.
The doctors said they're worried about the current trajectory of cases, and they implore people to wear masks when they're outside their home.
"What's super frustrating is that nobody thinks it's a thing," Haverkamp said. "We're not thinking of our neighbor and we're not taking care of our community when we're not masking up."
With Thanksgiving two weeks away, and Christmas following close after that, and winter weather descending, the doctors said it's important for the public to take every precaution to prevent the spread of COVID every day. Stay home if you are ill or have been exposed to COVID. If you go out, social distance, wash your hands often, and wear a mask.
"We as a society have agreed that it's not a good idea to smoke around others. It's bad for somebody else's health," Haverkamp said. "Sharing your breath with others outside of your house is not safe during a pandemic. We are all safer because we adopt certain rules."