The biggest ice jam in 50 years pushed the Iowa River out of its banks in Iowa Falls on Monday, depositing dinner table-sized ice chunks on streets and sending emergency workers and volunteers scrambling to protect city infrastructure.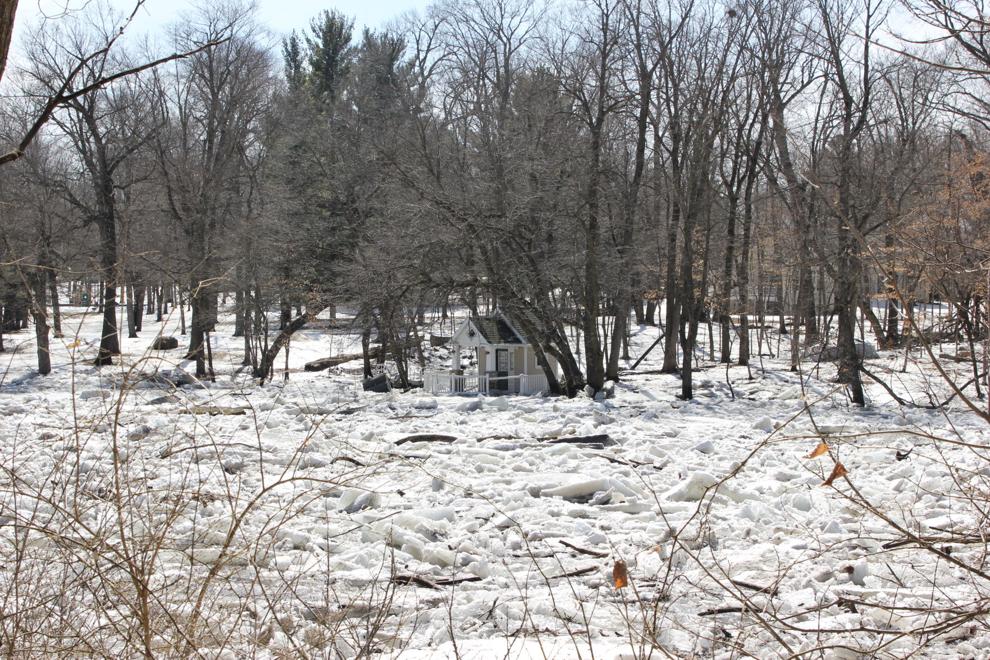 Warm temperatures and rain last week started a melting process that broke Iowa River ice upstream from Iowa Falls and sent it floating toward the Scenic City. On Sunday, the river jumped its northern bank and covered River Road, but not before volunteers built a protective wall of sandbags around a city well, water treatment plant and sewer lift station.
On Monday, the ice pushed farther, lodging at the Riverbend Park area near Cedar Street for much of the day. Ice piled up behind the jam, covering roads, parking lots, yards, and anything else in its path. Iowa Falls police and the Hardin County Sheriff's Office helped at least three River Road residents and their pets evacuate. Joycelin Munden, Morgan Daleske and Jessica Place walked through the woods to get to vehicles with their pets and a few personal belongings.
"We're just glad the river didn't come up any more," said Munden. "We grabbed as much as we could. We didn't have anything too valuable."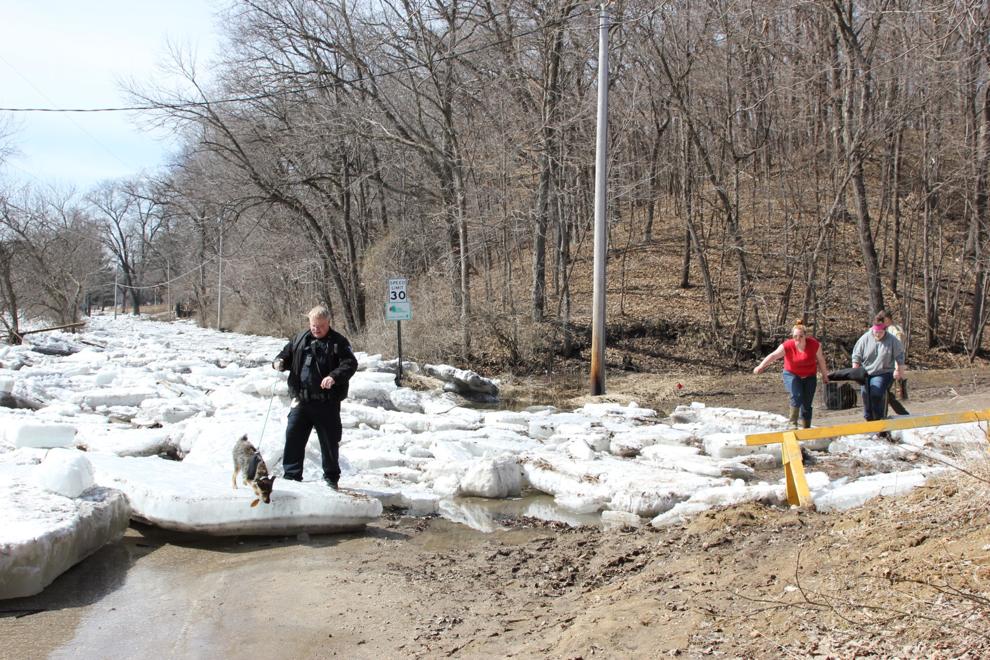 Downstream, attention turned to River Street Bridge and the city's wastewater treatment plant. At 2 p.m. a call went out for volunteers to sandbag at the plant east of the dam. More than 100 people showed up, including student-athletes from Ellsworth Community College. Hardin County Sheriff and EMA Coordinator Dave McDaniel said he called ECC Athletic Director Nate Forsyth to ask for help. The school's football and softball teams joined the effort. (Find more photos of the sandbagging event here.)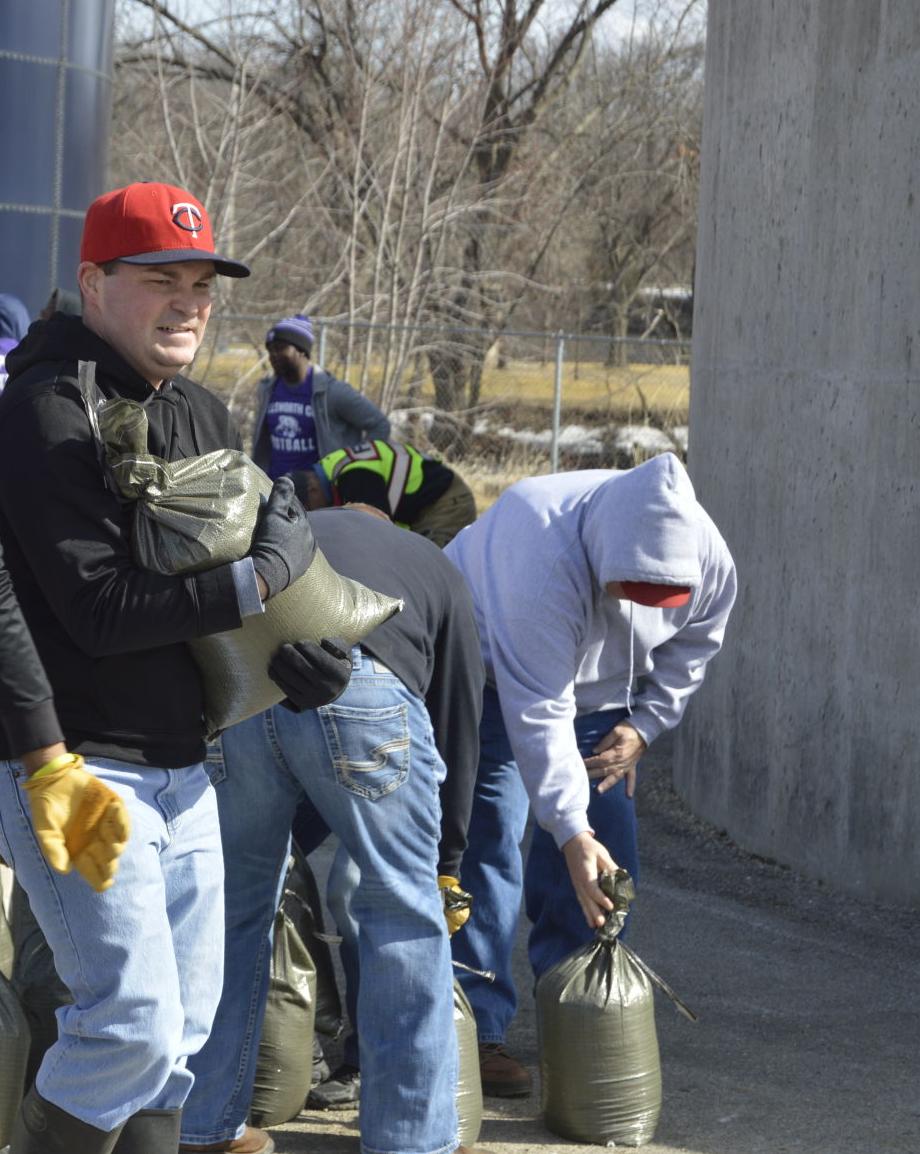 "That was one simple phone call and they took care of the rest getting organized," McDaniel said. "We tapped a lot of resources yesterday. That's one of the things you have to love about Iowa is people are always ready to help."
Help also came from a number of local businesses. McDaniel said Theisen's, Culligan, Walmart and others donated water and supplies. Some also chipped in with manpower. Molly Ackerson of Green Belt Bank & Trust said she and nine employees were there to help.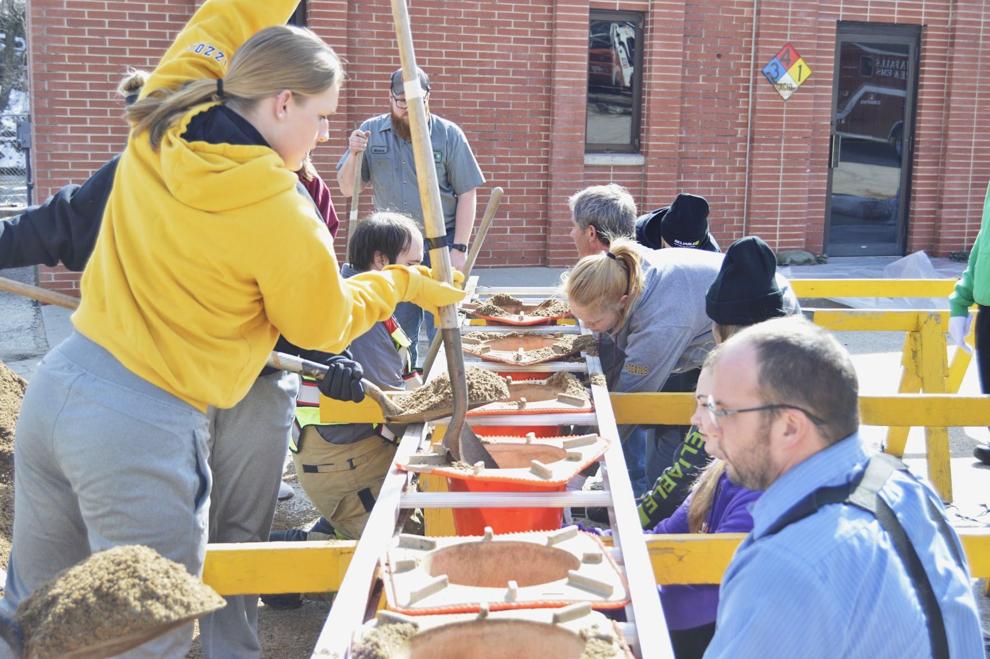 "We like to support the community, so we brought 10 people down to help," she said. "I'm getting pretty good at tying these bags."
At around 7 p.m. the ice at Riverbend broke loose and started its path downstream, under and through the Swinging Bridge, and then under River Street Bridge, which was closed to traffic.
By 9 p.m. Monday the ice had moved through Iowa Falls and River Street Bridge was opened. While the river level rose, it didn't breach the sandbags at the city's treatment plant.
Iowa Falls City Manager Jody Anderson said streets employees were out on River Road Tuesday morning using end loaders and snow plows to remove ice from the road and open it back up to traffic.
Downstream, the river pushed over the banks beyond Iowa Falls. Water was briefly over the 135th Street, near a Hardin County Conservation canoe launch area.
As of 8:30 a.m. Tuesday McDaniel was in Union checking for damage or flooding, but said he'd found nothing major at that point.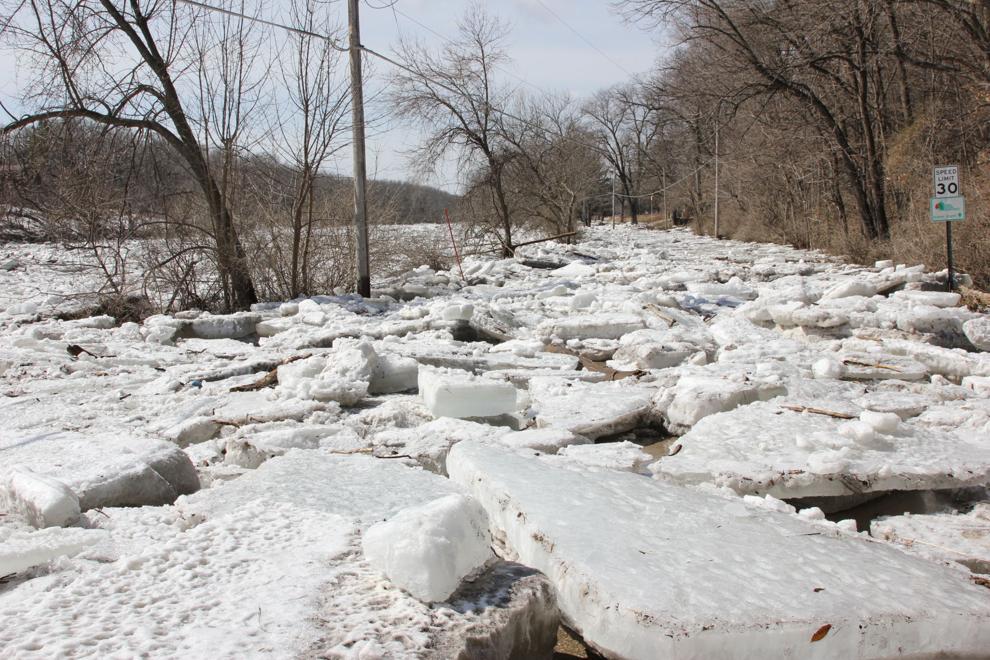 He said he spoke with Steamboat Rock Fire Chief Ken Primus on Monday night. The ice made its way through there last night without incident.
"It rose up pretty good last night," he said. "We're very fortunate we sandbagged it. At this point I think and I'm hoping it's out of the county."