A 13th Hardin County resident has tested positive for COVID-19. The newest case was announced Wednesday by Greenbelt Home Care/Hardin County Public Health, and was reflected on the Iowa Department of Public Health's updated statewide case map. The person is between the ages of 18 and 40.
The most recent new case before Wednesday was announced last Saturday.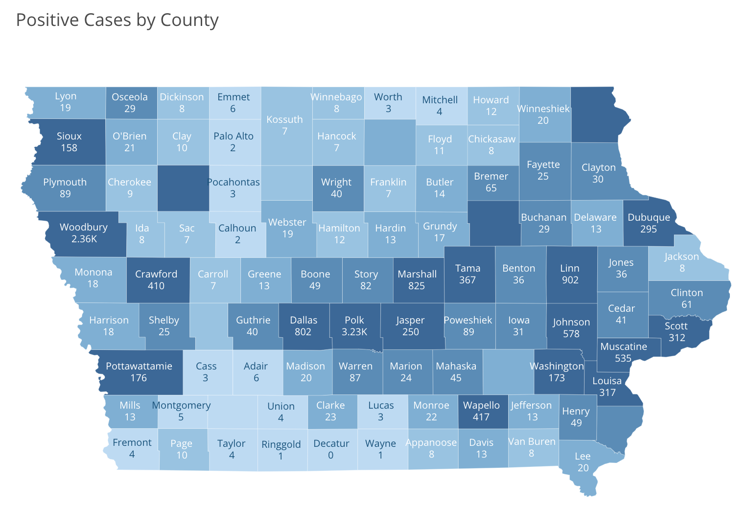 As of May 1, Greenbelt Home Care/Hardin County Public Health is no longer handling the investigation of new COVID-19 cases in the county. Instead, the agency has handed COVID-19 case investigation duties over to the state. Greenbelt Public Health Coordinator Rocky Reents said they made the decision because investigating and tracking the health of the people who've tested positive was becoming more work than the small agency could handle.
Because of the change, Greenbelt Home Care doesn't have access to as much information about each patient. In recent days the state has updated its coronavirus website to include more county information. As of Wednesday afternoon, the map showed 13 Hardin County cases, eight of which have been classified as "recovered." While statewide, 386 Iowans have died of COVID-19, there have been no deaths in Hardin County. As of Wednesday, 418 Hardin County residents have been tested for COVID-19. That's 2.4 percent of the county's 16,868 residents, or 1 in 41 residents.
Of the 13 Hardin County residents who have tested positive for COVID-19, seven are age 18 to 40; four are age 41 to 60; and two are age 61 to 80.
The first local case of COVID-19 (Eldora business owner and pastor Justin Weber) was announced on March 26. Weber, who was admitted to the hospital on March 26 and spent more than two weeks on a ventilator, was released from inpatient rehabilitation and made his way home on Wednesday.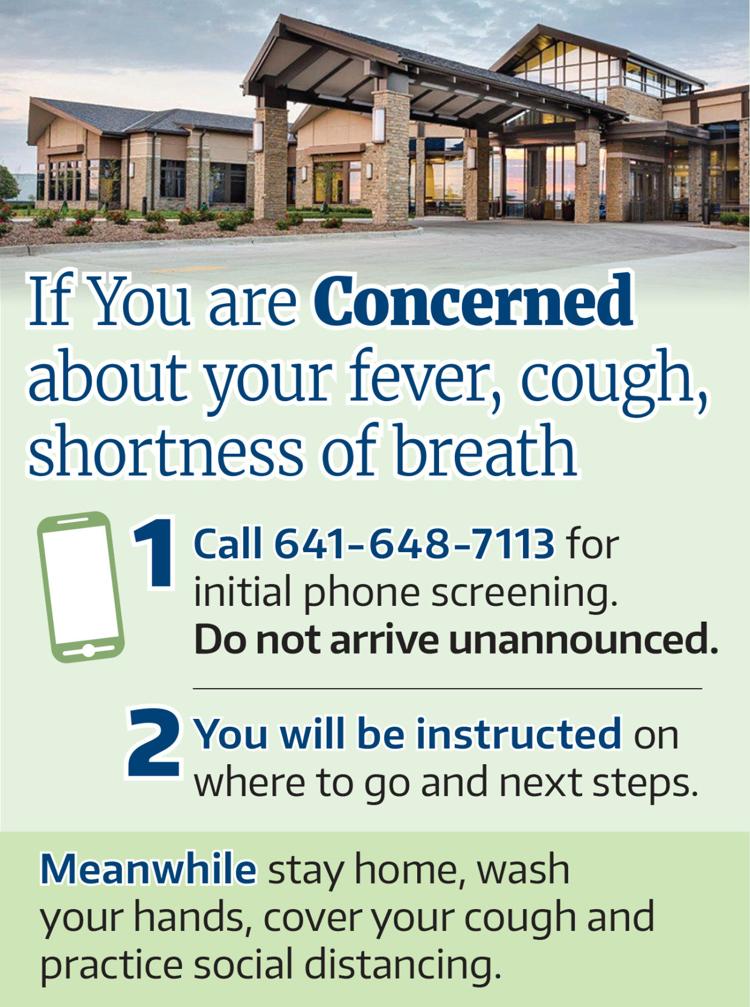 Symptoms of COVID-19 include cough, fever (100.4 or greater) and shortness of breath. If you are experiencing any of these symptoms, you're instructed to call your health care provider before going into the office. They will walk you through a series of questions and may ask you to report to a testing site. Hansen Family Hospital in Iowa Falls is able to test for COVID-19, but patients should not show up at the hospital. Call the HFH COVID-19 phone number at 641-648-7113 first. Hansen Family Hospital is not a Test Iowa site (part of a statewide rollout of testing that's connected to an online assessment tool at TestIowa.com). The public should not show up at the site and expect to be tested for COVID-19.
Find more information about COVID-19 in Iowa on the state's coronavirus website, or on the Greenbelt Home Care/Hardin County Public Health Facebook page.