College students across the country will be finishing the spring semester in the comfort of their own homes, as many institutions have closed campuses and moved to online courses in the wake of the coronavirus (COVID 19) pandemic.
That decision has affected much more than switching from the classroom to a laptop. Issues such as boarding, college credits and canceled athletic seasons have also been prominent for several local alumni who are in the midst of their college careers.
Aleksei Harding, a 2018 Iowa Falls-Alden High School graduate, is in the middle of her sophomore year at Simpson College. She said college administrators closed the Indianola campus during spring break. That has grown to a two-week break as professors have worked to get organized for online classes and re-arranged schedules and syllabi.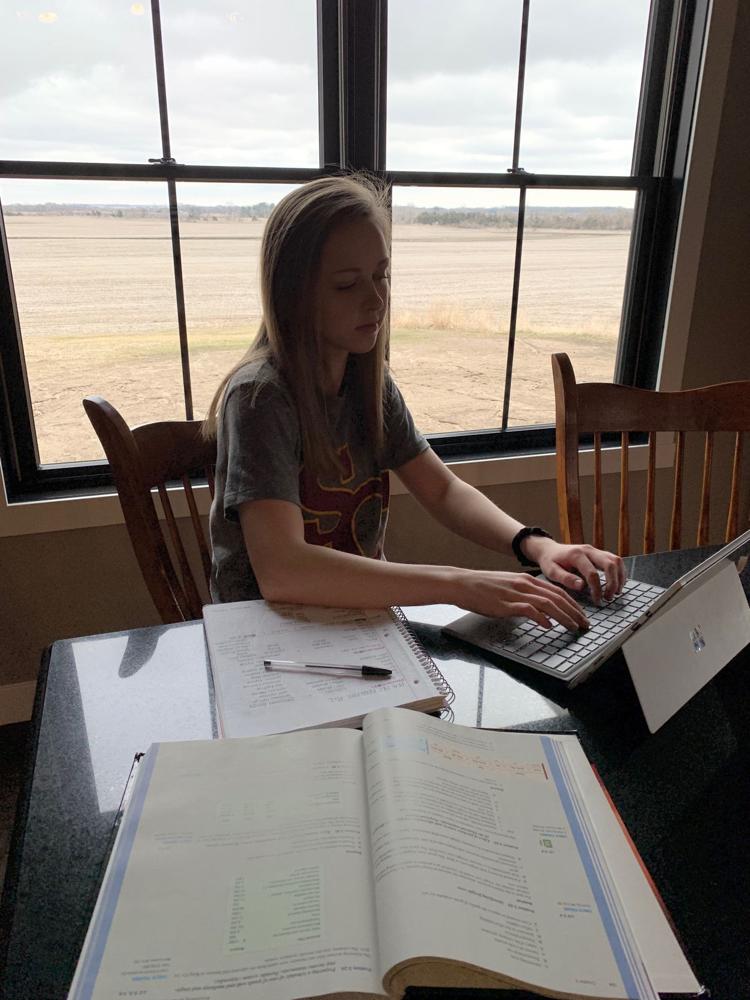 Simpson requires freshman and sophomore students to live in dorms, while juniors and seniors can live in apartment housing. Once the closure was announced, students were asked to remove all of their belongings - furniture and personal effects - by March 31.
Harding is majoring in business management with a minor in marketing. She said the upheaval has been challenging.
"I went down last weekend and grabbed the rest of my stuff. We basically had to do a complete check out like you would at the end of the semester. You clean the room, sign the sheet and you're gone," Harding said. "So I've graduated out of the dorm experience. I will still live with the same roommates this fall, so knowing we will go back to that same type of living situation will be nice."
A chemical engineering major at the Colorado School of Mines in Golden, Colo., Seth Truex is thankful to be home in Iowa Falls. In recent weeks, the 2018 IF-A graduate said he and his peers were aware the coronavirus was beginning to spread across the United States.
Initially, he said many brushed it off. But then the number of confirmed COVID-19 cases in Colorado started to rise.
Moving his course work online is something Truex said he'll have to adjust to. He prefers face-to-face interaction with his professors.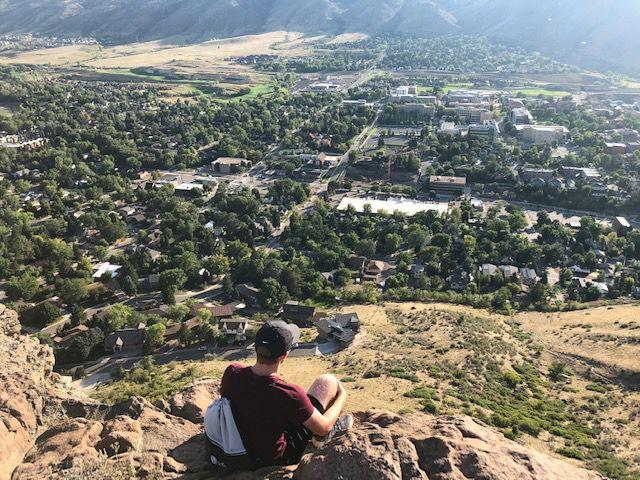 "I enjoy being in the classroom because of the kind of classes I'm taking. For me as a learner, it's a lot harder without having the feedback from having a teacher there and having them show you how to do things," he said. "For my organic chemistry class, a lot of it is abstract and hard to really see it just from a website."
Central College freshman Zoey Brockway said the coronavirus experience has been "overwhelming" to process. While she understands why colleges are moving to online instruction only for the remainder of the semester, her anxiety is high.
Brockway is majoring in mathematics and secondary education. She said attempting to sign up for fall classes on the Pella campus has been challenging.
"A lot of us had meetings with our advisors. But with classes going online, some credits are not really working out, so we have to fix that. I have a lot of sympathy for the seniors. Our graduation got canceled," Brockway said. "It's a really weird and uncertain time to be in. It's very stressful because since I'm going into education, there's certain requirements. I have to get my freshman observation hours in and we've been anxiously waiting to hear back from the Department of Education if they are going to waive those, or if we are going to be able to finish them."
The changing climate caused by COVID-19 has also affected college student-athletes like as Alex Geitz. An animation major at Buena Vista University in Storm Lake, Geitz is also a member of the tennis team. The season was canceled by the NCAA.
The team was scheduled to take a trip to South Carolina prior to the announcement.
"That was a big bummer since we have only one senior on our team. He was anticipating finishing with a good year," Geitz said. "I would say we were about halfway through the season. The team was just preparing to go on our big trip, and then that was immediately shut down, so that was a big disappointment."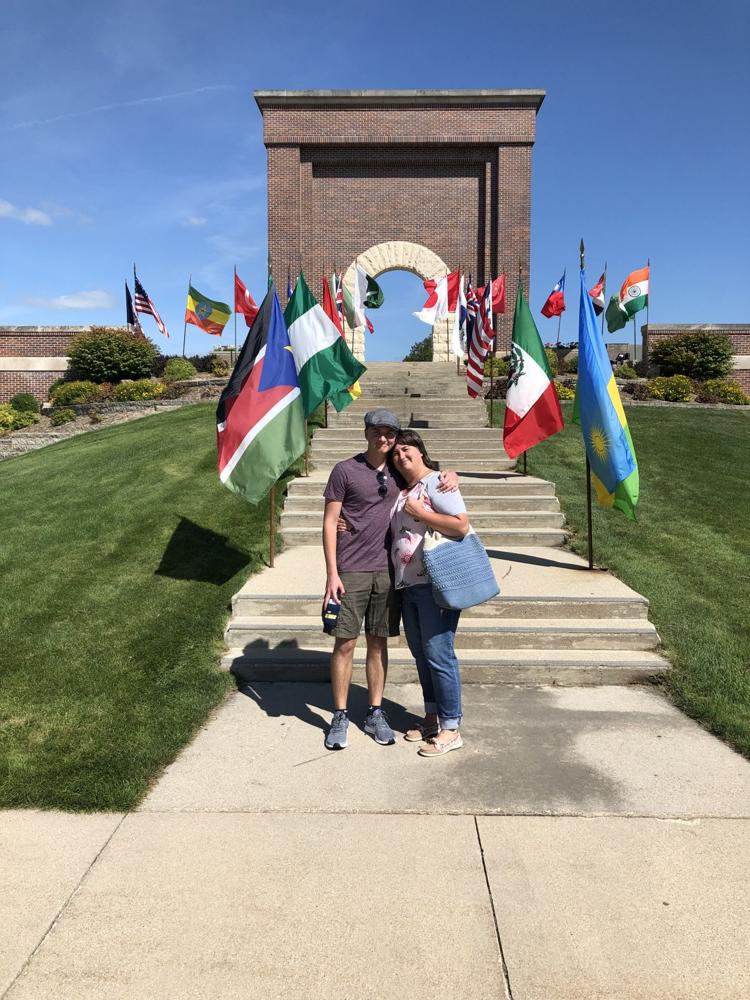 Geitz said the move to online classes will have a significant impact on his courses. He is currently taking a 3-D art course that required students to create sculptures. Since the campus was shut down, Geitz said he won't get the chance to finish it. That project amounts to more than a month's worth of work.
"I personally would rather be in class because I did take a few online classes last year while in high school. I found myself not paying as much attention to the classes and kind of slacking off a bit and I don't want to let myself do that. So I think in-person classes are better for me," Geitz said. "That is an adjustment I will have to get used to."
While each of the four IF-A alums is happy to be home during a time of uncertainty, they also want to get back to normal as soon as possible.
"There are definitely positives to being back home," Truex said. "I get to see my family more, which I am unable to do when I'm in Colorado. I love seeing my friends again, but there are drawbacks. Home can get a little boring at times, especially when everyone is self-isolating."