After a year of scaled-back events due to the pandemic, Eldora's Pine Lake Festival plans to be in full swing this year.
The annual celebration will provide fun for the entire family, with traditional attractions and a few new activities sprinkled in. The Eldora Chamber of Commerce organized this year's festivities and member Rocky Reents said she's excited to get started.
"I think we're just looking forward to doing something and having some normalcy after last year," she said. 
That normalcy will begin Friday, July 23, with Pinestock at the American Legion in Eldora (1215 Washington St.) at 5 p.m. with food, drinks and live bands headlined by Dogs on Skis. The Aquatic Center will hold a free pool party for all ages from 7 to 8:30 p.m.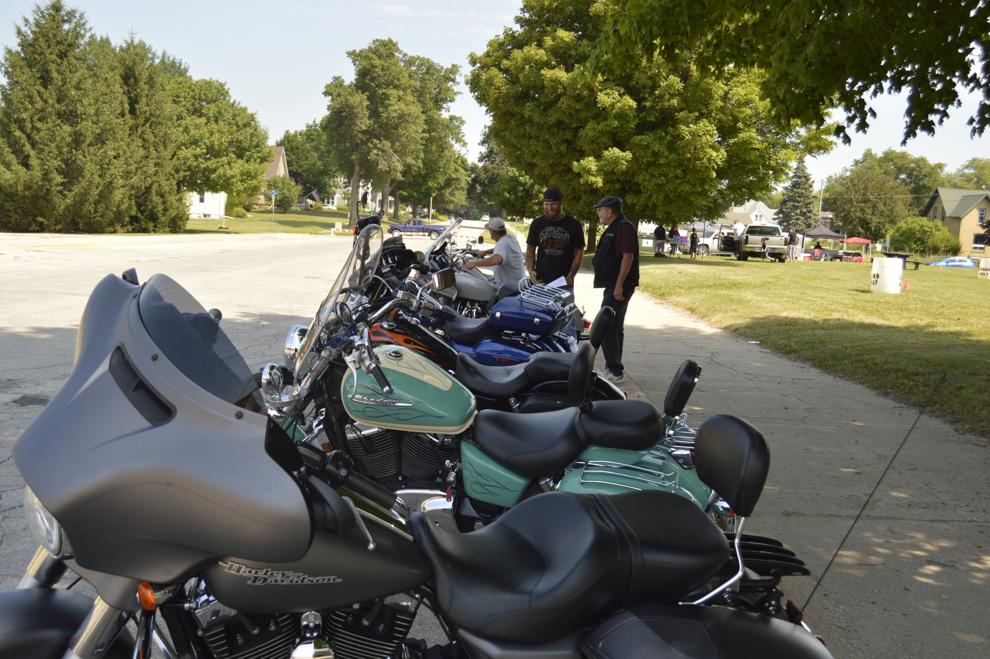 Saturday is when the festival really revs up. The popular third annual Pine Lake Festival Motorcycle and Vendor Show in Steamboat Rock will start at 11 a.m.
The traditional Hardin County Farm Museum Pancake Breakfast (203 Washington St.) will start at 7 a.m. and be followed by the traditional power show, oat threshing & combining, petting barn, rope making, wagon rides, live music and bingo until 3 p.m.
If you graduated from Eldora-New Providence High School in the 1980s you're invited to come to Pine Lake Country Club (22502 Co. Rd. S56) to celebrate with friends and family and don't miss The Can't Hardly Playboys at the Firehouse Saloon and Grill from 7 to 11:30 p.m.
If you missed the fun at the Farm Museum on Saturday you're in luck because an identical schedule will be followed on Sunday with the addition of an old fashioned noon dinner from 11 a.m. to 2 p.m.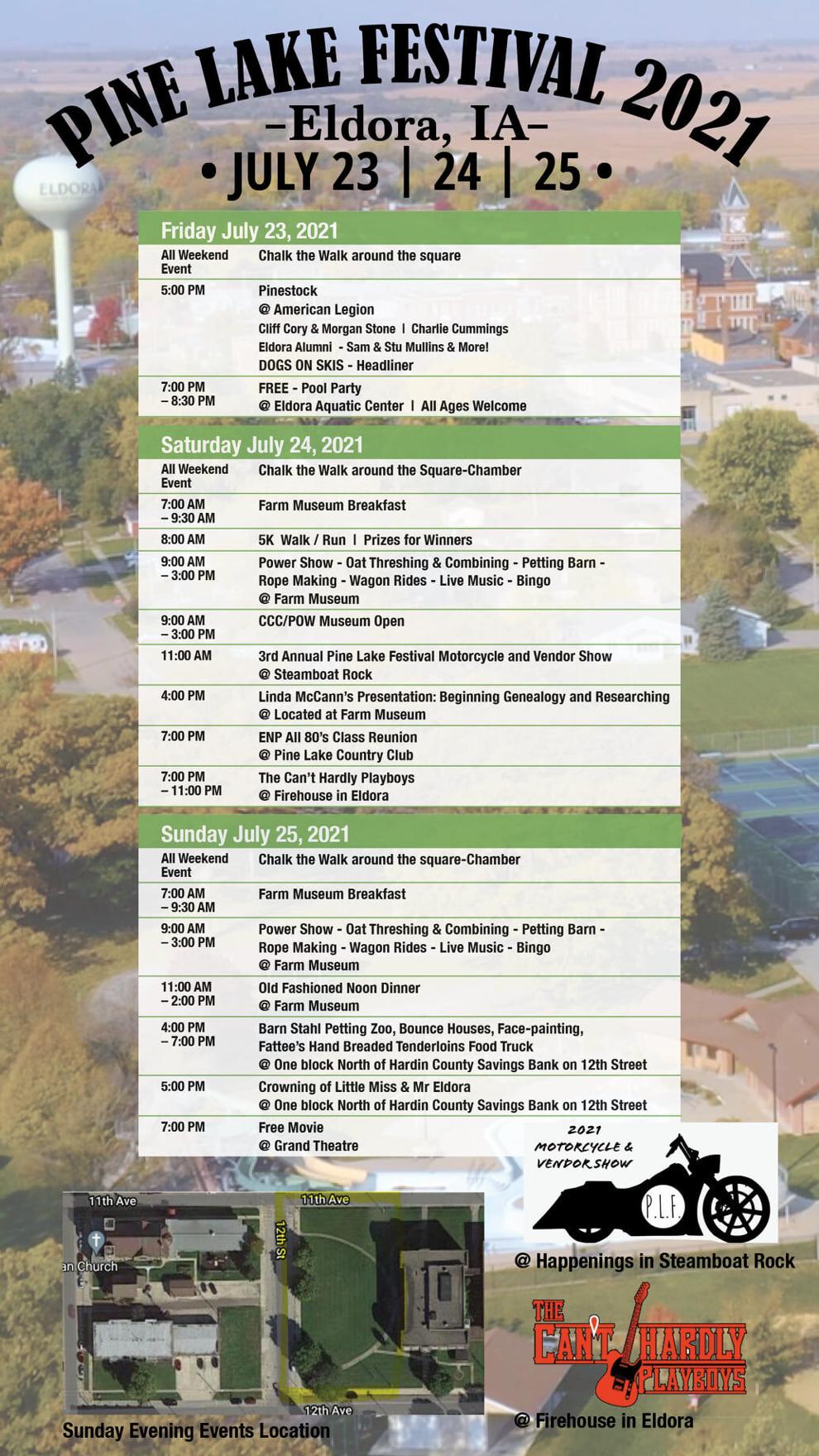 After enjoying the farm museum, take the kids over to 12th Street near the old school building for the petting zoo, bounce house, face painting and some Fattee's Hand Breaded Tenderloins from 4 to 7:30 p.m. While there, find out who is named Little Miss & Mister Eldora at 5 p.m.
Reents said organizers modeled the week on the 2019 festival, with the exception of moving some attractions from the courthouse square to 12th Street.
"We actually did the same thing two years ago," she said. "We had our family night that year and did a bouncy house and pony rides. Things like that."
Reents, who is also the public health coordinator for Hardin County Public Health, also reminded the public that COVID-19 - especially the Delta variant - is still present, and festival goers should take precautions. 
"I would say we definitely want people to come out and have fun, but if you're not feeling well, please stay home," she said.