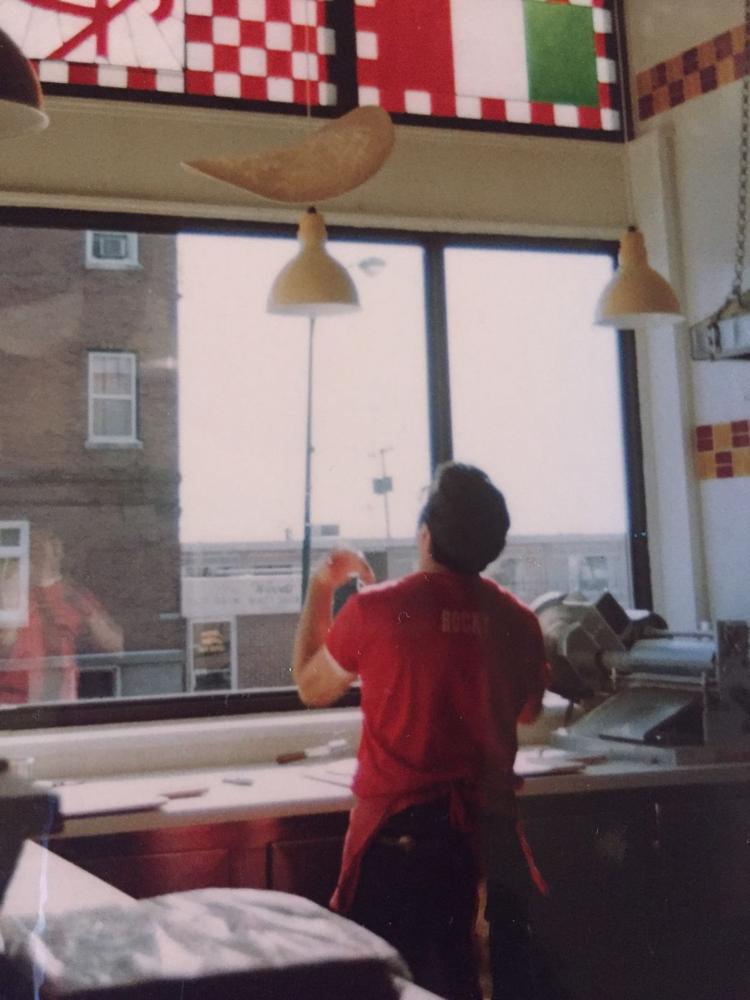 If there were an official food of Iowa Falls – a signature dish – surely it would be Rocky's Pizza.
And if the Scenic City had an icon, it would almost certainly be the man who tossed that pizza dough in the air. The one who made friends with everyone he encountered, and who, after more than a decade of service in local government, was still fiercely loved. It would be the heart behind the pizza: Rocky Lavalle.
Lavalle, a New York native-turned-rural Iowa celebrity, died Friday. He was 93 years old.
Rocco Lavalle was born to Italian immigrant parents in New York City in 1925. At age 12, he was working for his father, carrying blocks of ice on his shoulder up five flights of stairs for a one-cent tip. When he'd pocketed 10 cents, he went to the movies.
When World War II broke out, Lavalle – like many young men – volunteered his services. He enlisted in the Coast Guard and spent the war patrolling the waters off the southeast coast of the United States, dropping depth charges in the ocean and keeping watch for submarines.
Lavalle's life took an unexpected turn after the war. A chance encounter with an Iowa girl – Bethine – resulted in a wedding and a move to the Midwest, where he got a job working in his father-in-law's grocery store in Ames.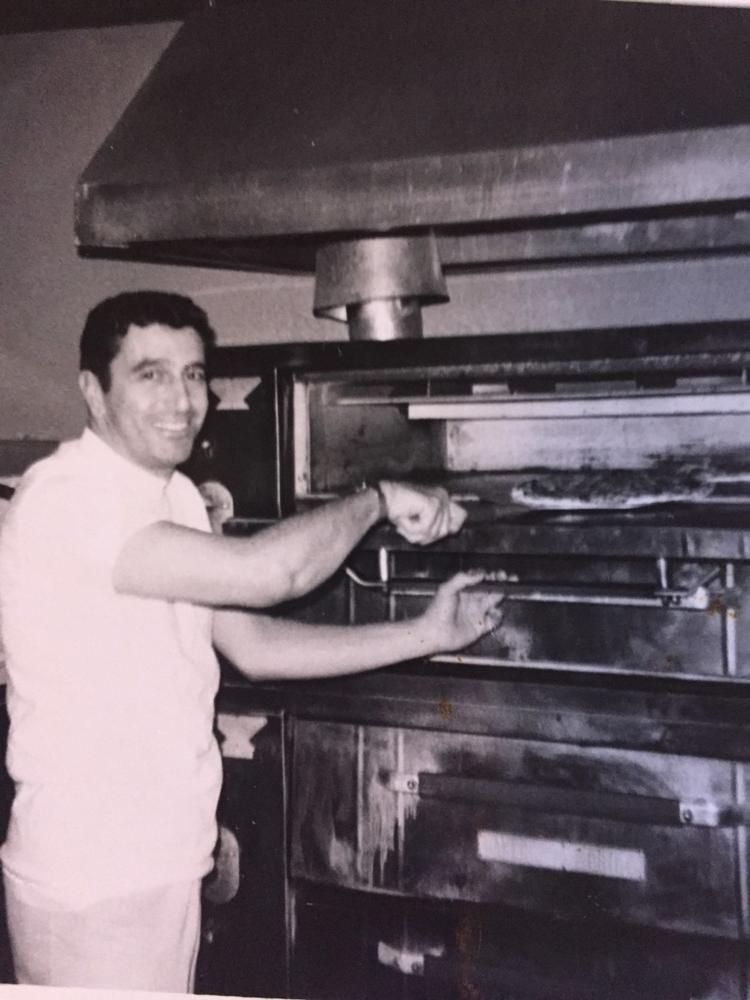 Within a couple of years he'd joined a business partnership, and opened the first Rocky's restaurant in Marshalltown in 1955. But that relationship dissolved, and Rocky, Beth and their young family moved to Webster City to strike out on their own. They opened Rocky's Pizza, and introduced rural Iowans to a foreign-tasting food cooked by a foreign-looking man.
"He was this Italian guy in a time when 99.9 percent of everybody in Iowa was Scandinavian or German," Rocky's son, Michael Lavalle, said of his dad. "He was a curiosity to a lot of people.
"There was no pizza in the hinterlands of Iowa in the mid '50s," said Michael. "He was kind of a pizza pioneer."
As Rocky's Pizza in Webster City took off – the result of Rocky's and Beth's hard work – the Lavalles looked for opportunities to expand. They zeroed in on Iowa Falls, and it didn't take long for their pizza to catch on. But it wasn't just the food that brought people to the restaurant. It was Rocky himself.
"He would talk to 200 people every night," said Michael. "He was warm and engaging, and I think he became a fixture."
But it was more than the welcoming atmosphere. It was the love people felt when they talked to him. Michael attributes that to Rocky's upbringing.
"He lost his mom when he was 2, which is a very impressionable age," Michael said of his dad. "I think having that love and comfort ripped away from him at such a tender age, he spent the rest of his life looking for love and affection."
Rocky was a businessman, but more than that, he saw himself as part of a community. When he went out in town, he was greeted by a chorus of "Hey, Rocky!" His kids heard it so much, they dropped "Dad" and started calling him "Rocky." He didn't mind.
The prices at Rocky's Pizza rarely budged. For years, a baby cheese pizza would set you back just $1. That made the restaurant affordable for families, but it put a strain on his own family, which had grown to include four children. And the money stretched even less when Rocky gave it away.
"Somebody would come in wanting sponsorship for little league baseball shirts," said Michael. "They never left without a check."
Later in life, after a move to Iowa Falls in the 1970s, Rocky's love for Iowa Falls inspired him to seek public office. He was elected to the city council in 1976, and stayed until 1983. In 1984, amidst the farm crisis, he began a tenure as Iowa Falls mayor. Despite the stress that accompanied population loss and business closures, Rocky kept his cool.
"It was serious business, but he made it fun," said Larry Smith, who was on the city council for Rocky's first go-around as mayor. "He always had some wisecrack that would break the tension. He was one of the better, nicest mayors I worked with. The way politicians should be."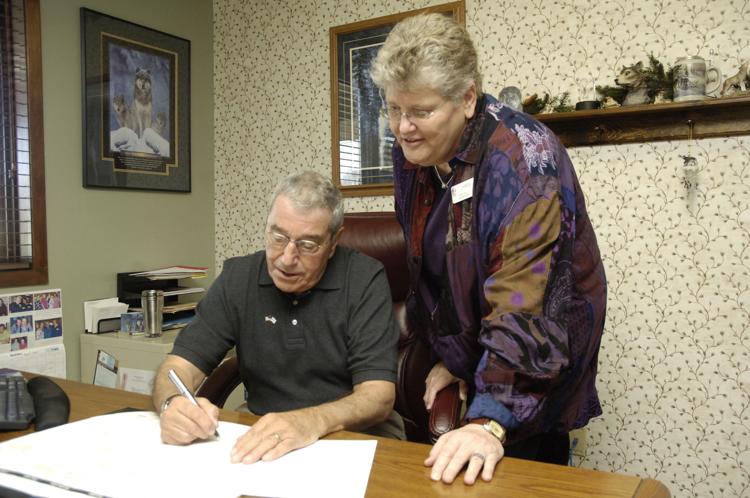 Rocky's Pizza closed in 1995. At age 70, after 40 years in the restaurant business, he was feeling the physical effects of the work. The cartilage in his left knee was nearly gone – ground down from years of rotating his body to slide pizzas into an oven. He hung up his apron, but he wasn't done serving. In 2002, he was back in office as mayor. His second stint lasted five years. And his charm showed no signs of fading.
"He could always get people to agree with him," said Diane Meier, who was on the Council during Rocky's second tenure as mayor. "He was a very affable guy.
"Certainly you could make him mad," she said, "but he understood there were things that were worth fighting and dying for, and there were things that were not."
Since his death on Friday, friends, acquaintances and people who long for one more taste of the best pizza they've ever eaten have been reminiscing about what Rock's Pizza – and what Rocky – meant to them.
"He's going to be missed by a lot of people," said Larry Smith. "He was one-of-a-kind."
What was it that made Rocky's Pizza so good anyway? Was it the dough and tomato sauce that were made from scratch? The cheese that was shredded on-site? Or the sausage - ground, seasoned and assembled right there in the restaurant? Or was it was something else?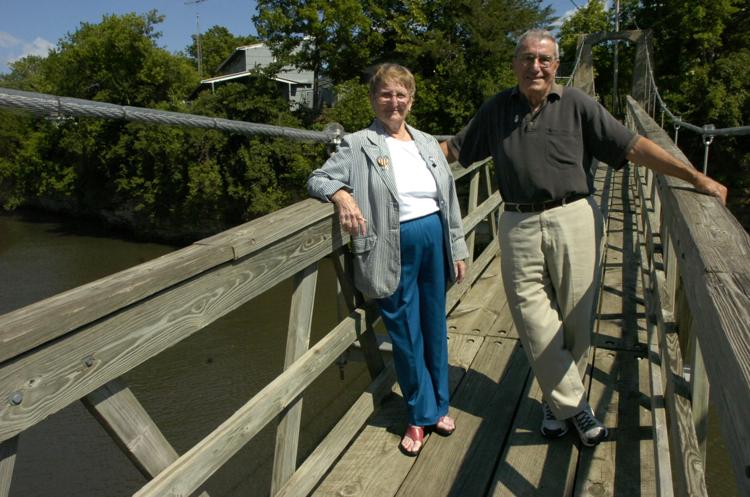 "It was more than a restaurant," Michael said of his dad's business. "Pizza may have been the vehicle, but Rocky's Pizza was more than a place to get fed.
Maybe what made those pies so irresistible wasn't the ingredients. It was Rocky. Standing in that front window, tossing dough in the air, smiling at everyone he saw.