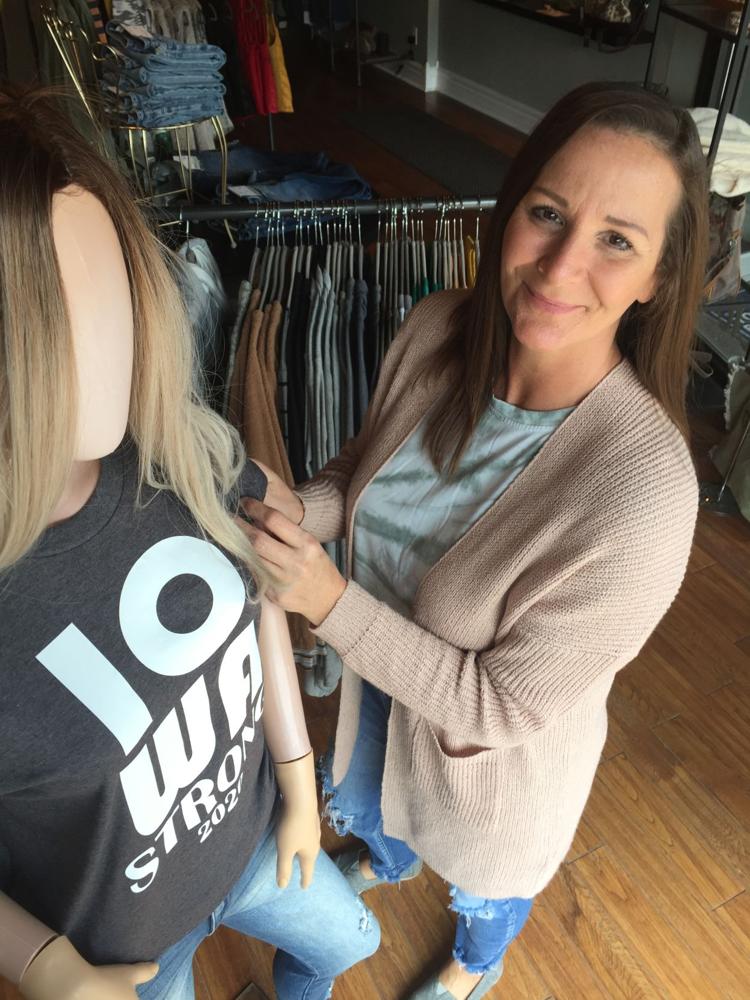 Many local business owners are finding that it was easier to shut down at a moment's notice than it is to reopen with a four-day head start. Some are choosing to open at their own pace now that Gov. Kim Reynolds has softened some of the restrictions that have kept retailers and restaurateurs closed since March 17.
Trendy Threads owner Lori Hadwiger isn't all that eager to get back to business. Despite making only a few sales from her downtown Iowa Falls clothing store during the closure, she's willing to wait a bit longer. It's a peace of mind thing.
"I just think it's too early," Hadwiger said this week.
Since closing about five weeks ago, Hadwiger said she's made maybe 10 sales online.
"I haven't had that many retail sales because we just don't really have the inventory since were were kind of in between seasons," Hadwiger said. "But that's OK because I haven't really put it out there.
She's made a lot more sales of specialty shirts with the proceeds going to the Iowa Falls-Alden School Nurse's Fund. The first round of sales raised some $430, and she's expecting to bring in at least that much again. All sales of the Iowa Strong shirts were made online or by phone, and finalized by delivery. And Hadwiger said that makes up for any retail losses she's suffered.
"I thought those shirts would be a great way to help the community, so I've really been focused on that," Hadwiger said. "We've given one check already, and have another order coming in that will be at least the same or more. That means more than profit. There are people in this town really struggling and that extra funding can help."
Hadwiger laid off three employees last month. And while she's eager to get them and herself back on an earning basis, she's not going to rush things.
"I was a little surprised at the announcement, mainly because the numbers here in Hardin County have been trending upward, and the testing we've done here is not very substantial" said Hadwiger, a former nurse. "I just don't think it's safe.
"With that, as well as watching and seeing everything I've read, I just don't think it's a smart move," Hadwiger added. "I don't think it's smart to get people in stores together and potentially infecting one another."
Hadwiger said she'll reassess the situation on May 15. Right now that's the date when other businesses like hair salons and barbershops will be allowed to open.
"I don't mean it to sound like I don't need to re-open, because I'm not saying that at all," Hadwiger said. "I'd rather watch for a couple more weeks and see what happens. I'm just not ready to put my employees' health at risk to make a buck. It's just not worth it to me."
Shawn Toomsen, who with wife Mari Beth Toomsen owns two restaurants and a bar in Iowa Falls, said he was devastated when he was forced to close all three businesses more than a month ago. When he heard April 27 that he could open up his restaurants – 502 Grill House and River Tap – Toomsen was excited to get going. The time off meant a chance to fix things that needed fixing, and to deep clean everything.
But with a couple of days to think about it, suddenly he wasn't so sure. He met with employees to discuss the future, and came to the conclusion that waiting a couple more weeks before opening would be the best thing for staff and customers.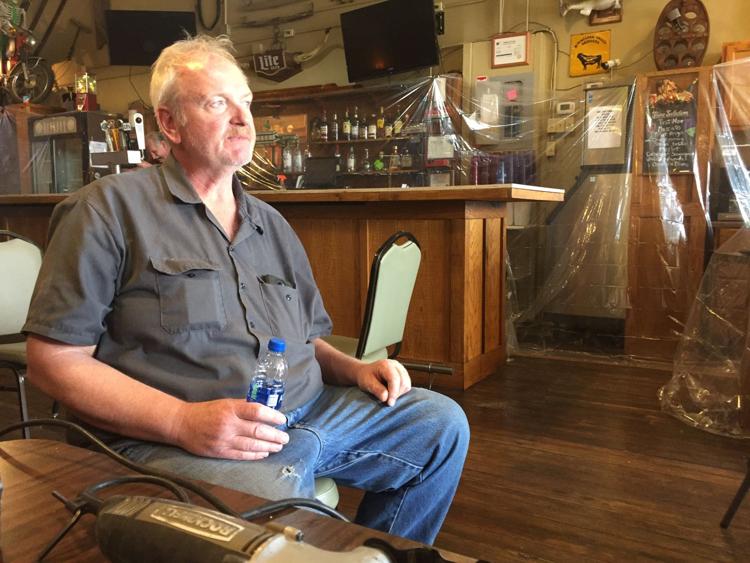 "I was fired up, but then I talked to a few employees and they had concerns," Toomsen said. "We have the guidelines, but we still need to figure things out for us. I wanted to open this weekend, but we have a lot of planning and ordering to do first, and I just want to see how everybody is feeling about it before we open."
One of the main issues, Toomsen said, is how to configure the dining areas of the 502 and River Tap. The governor's order states that restaurants can open, but they must arrange seating to maintain six-foot separation between tables. They're also limited to accommodating 50 percent of their capacity. For Toomsen, that's a puzzle – one that David Gritsch also faces as the owner of the Iowa Falls Pizza Ranch.
Like the other businesses allowed to open on May 1, Gritsch's restaurant has social distancing and capacity rules to follow. That means figuring out how many tables can be set up - and where - in order keep people apart. Extra cleaning rules also apply, with the silverware and plates being washed every 30 minutes. Hand sanitizer will also be available for diners, and tables and chairs will be sanitized between each use. Every Pizza Ranch restaurant has also undergone company safety training before re-opening.
"I do think it's the right time to open," Gritsch said. "We can always re-close, but I think it's time that we needed to at least test the re-opening to see what happens. I's been tough. Carry-outs have been enough to keep up us open, but that's it. We were fortunate to receive money from the state to pay our employees and stay open."
With that said, Gritsch decided not open the dining room for the time being. He said he will continue to monitor the situation before making that decision.
The Iowa Falls Pizza Ranch is one of 18 Hardin County businesses who've received state funding through the Iowa Economic Development Authority. The Toomsens also received state grant funding.
Gritsch's counterpart Brett Pfaltzgraff, owner of the Pizza Ranch in Eldora, is taking a more conservative approach. He said the decision to reopen the dining room hasn't been made yet. He said the restaurant has been doing about 50 percent of its normal business through delivery and carry-out orders since shutting down, but that's not reason enough to open as soon as it's legal.
"The decision will be completely based on the keeping employees and guests safe," Pfaltzgraff said. 
Other Eldora businesses, such as Opalane Boutique and Backwoods Gallery are taking a cautious approach as well. Leslee Perry decided to hold off an extra week past when she could legally reopen Opalane Boutique, opting for a May 7 restart. She said no more than 10 people will be allowed in the store at any given time, social distancing will be observed and masks will be welcomed and for sale. It will also be a soft open as hours will be 11 a.m. to 5 p.m. Thursdays and Fridays, and 11 a.m. to 1 p.m. on Saturdays until further notice.
Backwoods Gallery owner Rosanne Primus will be opening May 1, but like Perry, with reduced hours. She said she will be following the same guidelines as Perry.
The concern now is having to close again if there is continued growth in the number of positive COVID-19 cases in Hardin County. As of Wednesday, there were eight in county. The last six were reported within the last two weeks alone.
"I'd hate to be fired up and open for two weeks, then have to do this all over again," Toomsen said.