A long-standing pillar of the high school experience - the yearbook - survives as a snapshot of a year of memories.
Students this year will have more of a historic keepsake to treasure.
Since Iowa schools were first closed in March, yearbook staffs have lost the face-to-face interaction they rely on to communicate and bounce ideas off each other. That has been replaced by Zoom video conferencing meetings as yearbook advisors and students work to complete yearbooks that will look quite different due to the novel coronavirus pandemic.
Creativity is a necessity for filling pages that would normally contain photos and coverage of spring sports, which were canceled this year.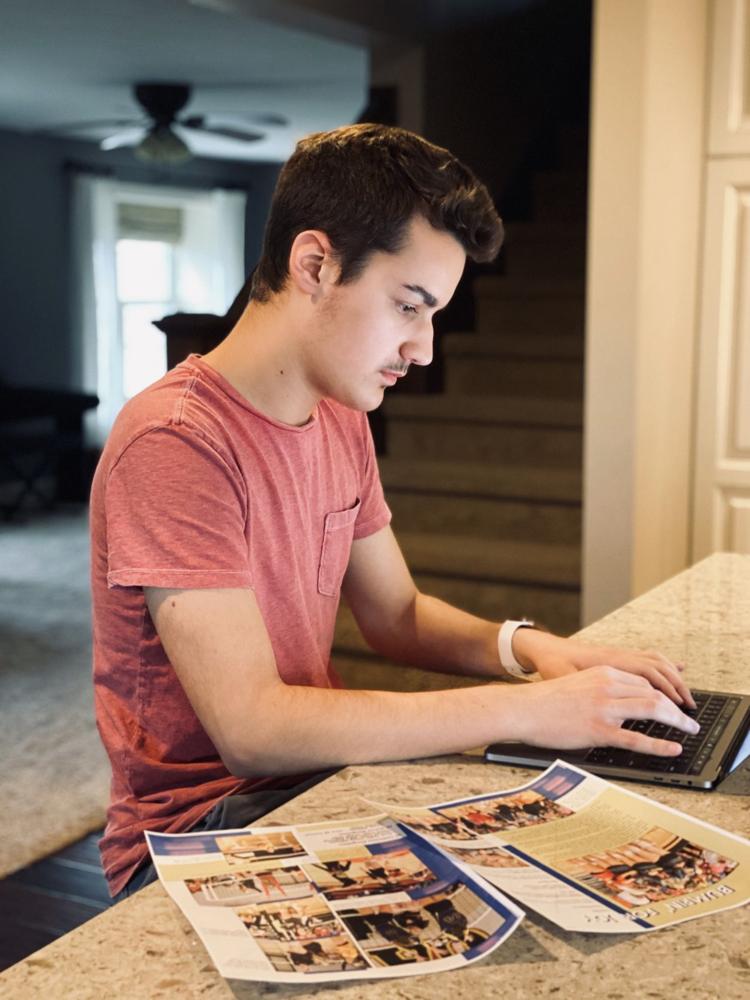 The yearbook staffs at Iowa Falls-Alden and South Hardin high schools agree that there is good and bad that will come out of this year's situation.
"One of the hardest things for us is not being able to make contact with people. We rely on email to get information from the student body and what we've found is a lot of students don't even check their emails," IF-A Yearbook Advisor Kayleen Truex said. "Now that there are no spring sports, and that is 16 pages we have to fill, we have to get creative on content."
Truex said the 2019-20 IFAHS yearbook will have 144 pages. While the staff could cut the page total, the binding has already been printed by the Walsworth Company. As of April 20, the staff had 75 pages completed, which is roughly 50 percent of the book. Truex said that's a better position than past years.
Elise Osman, an IFAHS junior and yearbook staffer, said she has been reaching out to spring sports athletes and asking them to provide a picture and a favorite memory from that sport.
Another IFAHS staffer, Jaden Bartlett, said if the student body replies to his and his colleague's requests, the book could turn out to be even better than a normal year. He said during a typical year, the staff would be reporting on each team's record and results, but now it could feature more interesting information about the athletes.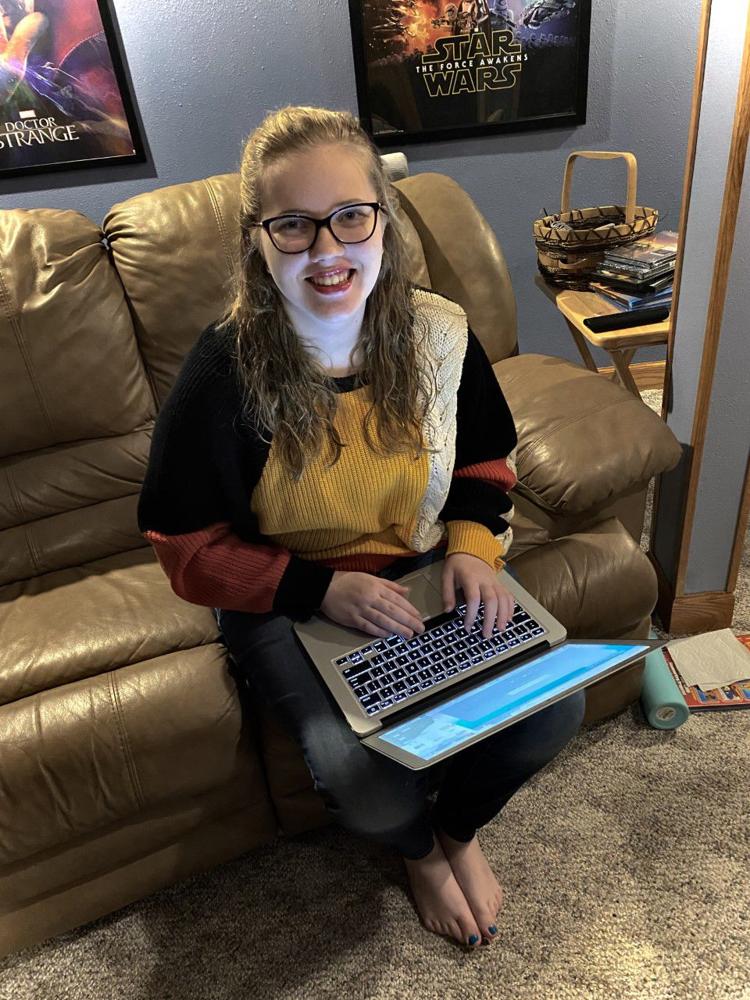 But that's dependent on feedback from students.
"It's more frustrating because I'm stuck in a loop where I feel like I'm the annoying person who keeps asking for responses," Bartlett said. "I am excited about how this yearbook could turn out. I was on the staff last year and I like being more creative."
Bartlett said he's working on compiling entries from students who are keeping journals while being in quarantine.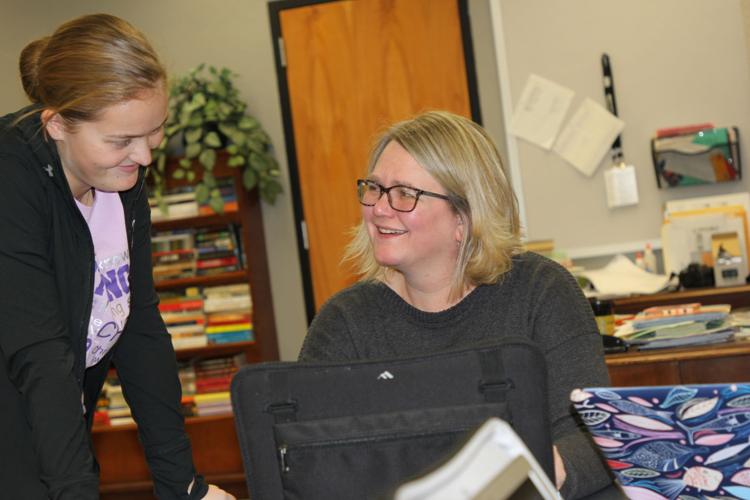 Truex said the staff also plans to use the coronavirus to fill some pages that would have been tagged for events such as the recently canceled prom. Four pages were earmarked for that event, but may now be used for COVID-19 coverage.
The IFAHS staff is also willing to accept community stories that could be included as well.
South Hardin's 10-student yearbook staff has also adjusted to a new work schedule. Heather Sherman, the yearbook advisor, said the staff was roughly a quarter of the way finished with its 124-page yearbook when schools closed.
She said the school's yearbook company – Jostens – gave them page templates that can be used to incorporate COVID-19 coverage.
"We may use those but tweak them a bit. We know this will be a unique yearbook and we just want to get students to participate and give their memories regarding missing some key events during the school year," Sherman said.
SH's yearbook staff has done a good job of taking the ownership of putting out a good product. When students were sent home, Sherman said she worried that the seniors would mentally check out from working on the yearbook. That has not been the case.
In fact, foreign exchange student Mar Fernandez, a native of Barcelona, Spain, has continued to assist the rest of the yearbook staff with content.
"I decided to keep helping out with the yearbook because it's something we don't have in Spain. I didn't want to miss out on the opportunity to create one," Fernandez said. "I'm a very creative person, so putting together the yearbook doesn't really feel like homework, it feels like I'm doing it was a hobby because I enjoy it."
Fernandez said she was "completely heartbroken" that she will miss the chance of experiencing prom and graduation. She returned home during SH's spring break period and didn't have the chance to say goodbye to everyone.
"School itself was like its own community. I loved being there every day. I think the most rewarding moment is going to be when we have the yearbook in our own hands," Fernandez said.
While many agree they would prefer the face-to-face contact with fellow staffers, the passage of time will likely make many appreciate how unique the 2019-20 school yearbook will be.
"This will be a historical document, and hopefully, this never happens again," said Truex. "But they can share this with their kids someday, and tell them how unique it was to be a part of something like this."