The people who attended South Hardin High School's commencement ceremony in Eldora on June 27 may have been exposed to COVID-19.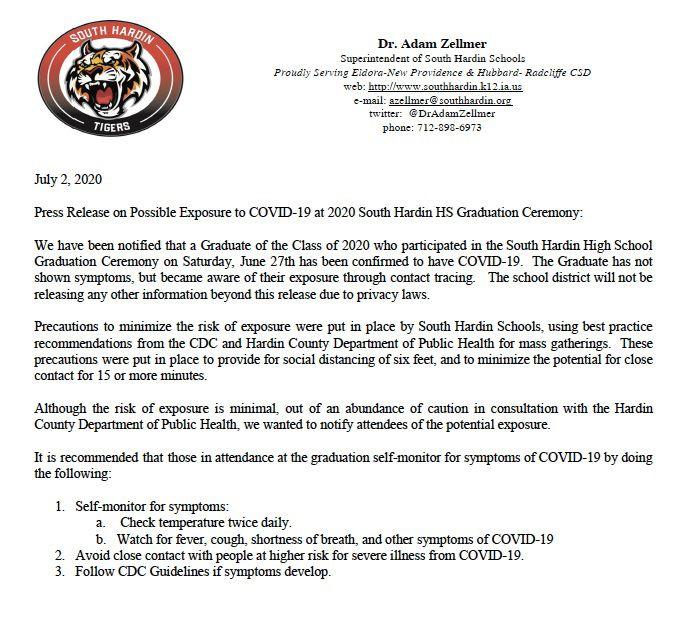 The case was announced in a press release issued by Superintendent Dr. Adam Zellmer on Thursday, July 2. According to the press release, the district was notified that a graduate who participated in the commencement ceremony has tested positive for COVID-19. The person is reportedly asymptomatic, but was made aware of their exposure to COVID-19 through contact tracing.
In Thursday's press release, Zellmer wrote that the precautions implemented at last weekend's graduation ceremony "were put in place to provide for social distancing of six feet, and to minimize the potential for close contact for 15 or more minutes."
Those precautions were laid out in guidelines sent by High School Principal Mike Rundall to graduates and their parents on June 15. Graduates were allowed to invite just two people to attend the ceremony, which was held at South Hardin's football field. As students entered and exited the stadium, and when they were seated in the bleachers during the ceremony, they were spaced six feet from each other. The audience was seated on the football field, with households spaced at least six feet from each other.
Before the ceremony started, each graduate was given a mask. They were instructed to wear the masks at all times, except when they walked down to the track to receive their diplomas. Administrators wore their masks when they were in close contact with other individuals. During the ceremony, students were given the option of shaking hands with Rundall and Zellmer, both of whom used hand sanitizer between each graduate.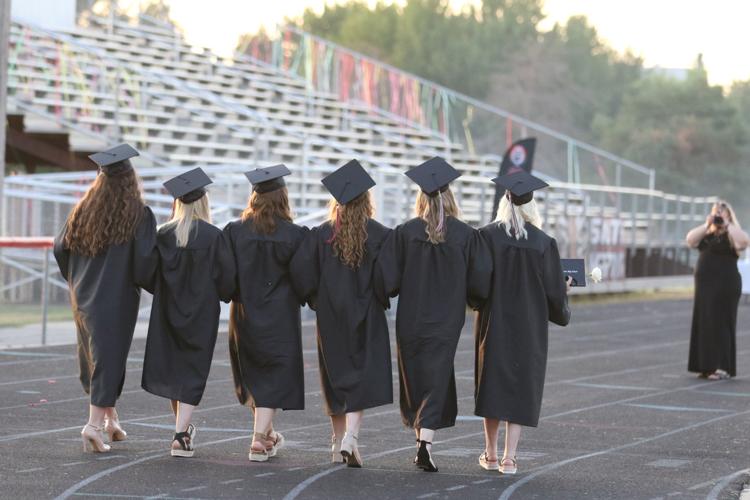 Guidelines also instructed graduates that family photos should be taken off of school grounds, and they prohibited group photos.
"Although the risk of exposure is minimal, out of an abundance of caution in consultation with the Hardin County Department of Public Health, we wanted to notify attendees of the potential exposure," Thursday's press release states.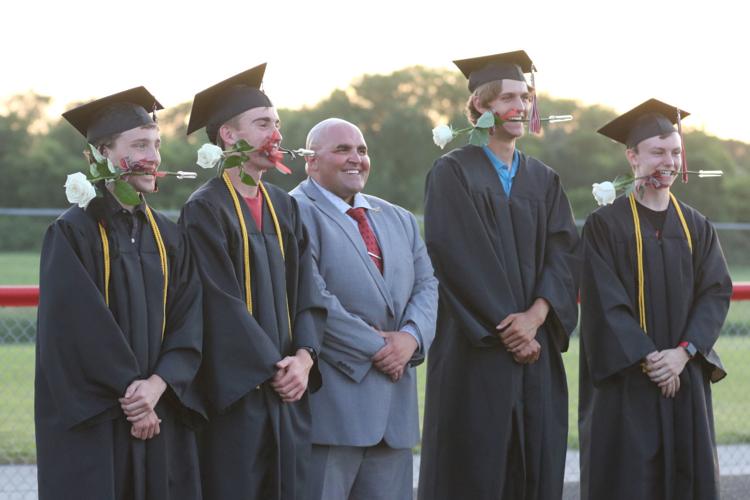 The people who attended Saturday's commencement ceremony have been asked to self-monitor for symptoms of COVID-19 by checking their temperature twice daily, and watching for fever, shortness of breath and other symptoms. They're also asked to avoid close contact with people at high risk of complications from COVID-19, and to follow CDC guidelines if symptoms develop.
The press release stated that the district "will not be releasing any other information beyond this release due to privacy laws."
Reached by phone on Thursday, Zellmer said he couldn't elaborate on the press release.
"Beyond the press release I have no comment other than to say we had a contingency plan for the commencement that was put together by the CDC and the Hardin County Public Health and we had a contingency plan if someone were to report afterwards that they ended up coming down with COVID-19," he said. "As you know I cannot identify the person due to privacy laws."
As of Thursday, 67 Hardin County residents have tested positive for COVID-19 since March 26.
UPDATE: This story was updated at 1:35 p.m. on Thursday, July 2 to add a comment from Superintendent Dr. Adam Zellmer.