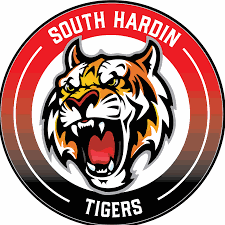 Parents of students at South Hardin schools will have the chance to weigh in on a plan regarding how to reopen those schools early next month. 
On Monday, Superintendent Dr. Adam Zellmer told the Eldora-New Providence School Board that a tentative plan will be finished by July 31. A joint board meeting with the Hubbard-Radcliffe School Board will be held on Aug. 4. After a presentation of the plan by Zellmer, the public will be invited to comment on the plan before the boards vote on the matter.
Zellmer made it clear that the plan could change even after board approval because so many factors regarding COVID-19 - and what will happen in the months to come - are still up in the air.
"The plan that we will write will give us the flexibility to turn on a dime," he said. "We're not going to have a perfect plan, but we're going to do the best we can and we'll adjust as we have to."
Zellmer said he has been working with the Iowa Department of Public Health, Hardin County Public Health, and public health experts at the University of Iowa, and he plans to include the school board over the next few weeks to formulate South Hardin's plan. He said the plan will give students and parents in-person or online options based on whether or not they feel comfortable returning to the classroom. 
"At the end of the day we want to present a plan to people and, as always, give parents a choice based off the things the district says it's going to do," Zellmer said. "Are you prepared to send your kid to school? If you're not we're going to have another learning option in place for those students."
The board discussed multiple options for reopening after Zellmer presented statewide and Hardin County data about the coronavirus on Monday. The discussion about whether to make masks mandatory took up a large portion of that discussion.
"I think if it was mandatory kids would get used to it," said board member Jay Stanish. "It just becomes one of those things you have to do and after several weeks it just settles into part of the norm."
Board member Jared Cook said he didn't think forcing people to wear masks was an option for the district.
"My thought is it's going to be tough to require something like that," he said. "We're a public school that's supposed to provide an education no matter what." 
The board also discussed what to do if a student tests positive for COVID-19. Zellmer said due to current data that child would not be allowed back into his or her school building for at least 14 days, but online learning options would be made available. He added that some districts are planning to provide symptom checklists for parents to run through with their kids every morning. If a certain number of those symptoms are present they're asking the child be kept at home.
Schools are still required by the State to provide 1,080 yearly instructional hours to every student. Zellmer said it's still unclear whether an hour of online learning is equal to an hour of in-seat learning.
Board members asked if it was possible to move back the Aug. 24 start date, but didn't discuss other specific dates. The State does allow some flexibility regarding when school officially begins.
Zellmer said he had hoped for more input from State officials regarding masks and a number of other issues. He told the board that responsibility for reopening is mostly up to them at this point. He cited a lack of guidance regarding transportation, masks, special needs learning, food service and more.
"We know that the power in this decision is going to be in the local school board's hands," he said. "None of us signed up for this, but it's the hand we're dealt."
The exact location of the joint meeting has not been decided.