For months, the Iowa Department of Public Health has been backdating positive COVID-19 tests, a practice that alters the 14-day positivity rates used to determine whether schools should shift to hybrid or virtual learning.
The Times Citizen began tracking daily COVID-19 cases in May, using case announcements from Greenbelt Home Care/Hardin County Public Health, and the information made available by the state at coronavirus.iowa.gov. That tracking revealed discrepancies. While the county's and the state's cumulative case counts for Hardin County were almost always identical, a portion of the cases being reported by the state as recently as this weekend were being added to dates as far back as April and May.
The Times Citizen reached out to the Iowa Department of Public Health in late July, seeking answers to questions about the inconsistencies. IDPH Spokeswoman Amy McCoy replied: "The state is constantly updating the data at coronavirus.iowa.gov and adjusting it for duplicate tests, reassignments based on county of residence, etc. New information becomes available as case investigation continues, and adjustments are made as needed."
But an email, sent by a state epidemiologist to an Iowa City nurse practitioner last week indicates the backdating of cases is a system error that the state realizes exists and has been working to correct.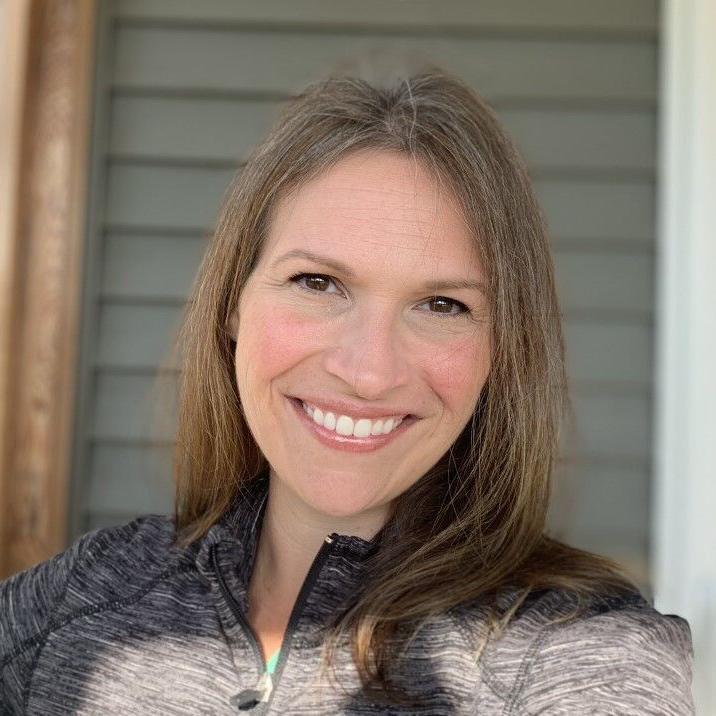 "We recognize this is a problem and have been working on logic to handle it," Surveillance Unit Lead Epidemiologist Rob Ramaekers, of the Iowa Department of Public Health, wrote to Dana Jones in an Aug. 14 email that Jones shared with the Times Citizen.
The issue, according to Ramaekers' email, occurs when a person is tested multiple times. If their first positive test was negative, and a second turns up positive, the "Report to IDPH" date defaults to the first test and the positive case is assigned to that date.
"So if I tested negative in March and was reported to IDPH, I would have a 'Reported to IDPH' date of March," Raemakers wrote in the email. "If I was tested again today and came back positive, my 'Reported to IDPH' date does not change and now suddenly I appear on the graph in March."
Jones tweeted about the issue on Sunday. As of Monday afternoon, it had been reported by Bleeding Heartland, a left-leaning news blog, and the Associated Press. 
In Hardin County, the erroneous date reporting can result in a significant difference in "new" COVID-19 cases. For example, on Aug. 10, Hardin County Public Health Coordinator Rocky Reents reported that the county had seen 20 new cases in the previous seven days (Aug. 4-10). But according to the state website, only 11 Hardin County residents had tested positive for COVID-19 during that seven-day span. Despite the discrepancy, both the county and the state were reporting the same total cumulative case count on Aug. 10: 187. A review of the daily case reports for Hardin County going back to March 26 (the first positive case in the county) revealed that the nine unaccounted for cases had been added to May 3 and 20 and June 20, 22 and 23 – a full seven to 13 weeks earlier.
The date to which new cases are being assigned affects a county's positivity rate for a specific period of time. For example, 137 Hardin County residents were tested for COVID-19 between Aug. 4 and 10. If 11 people had tested positive, as the state is reporting, the seven-day positivity rate is 8 percent. If 20 people had tested positive, as the county reported, the seven-day positivity rate would be 14.5 percent. The state has said school districts may only apply to offer online-only classes if their county's 14-day positivity rate is 15 percent or more, and 10 percent of students are absent.
Reents described the system for new case notification as "terrible."
If a person who has not previously been tested for COVID-19 receives the test and tests positive, Reents or Hardin County Public Health Nurse Rachel Loyd receives an email alert. They log into the Iowa Disease Surveillance System (an online portal that's used to track communicable diseases in the state) and information about that patient can be accessed.
A problem arises when a person has previously tested negative for COVID-19, and then they're tested again and it comes back positive. Instead of receiving an email, Reents said local public health officials find out about those cases when they see the county's case count on the state's coronavirus website increase without having received an email.
"It's frustrating," Reents said. "We don't know until we log onto that state site and see, holy cow, we must have some new cases."
Reents said she then requests a list of positive cases from the county's assigned state field epidemiologist, and she looks through that list for unfamiliar names. If she finds one that looks new, she logs into IDSS to look the patient up.
"We have to play detective," she said. "It's a mess."
Dana Jones, the nurse practitioner who received the reply email from the IDPH epidemiologist, said she, too, has been tracking daily numbers and noticed that case counts three months back were being altered. She submitted her question about the changes through a contact form on IDPH's website. When she replied to Ramaekers asking whether the positivity rates on the state's website are also incorrect, he replied, writing, "Yes, a similar situation is happening with the percent positive calculation. We have raised the issue and are actively working on fixing it."
The Times Citizen contacted McCoy again Monday to request clarification and comment on the issue identified in Ramaekers' emails. McCoy said she was working on getting an update on the "data concern," but she had not provided any additional information or comment as of 3 p.m. Monday.