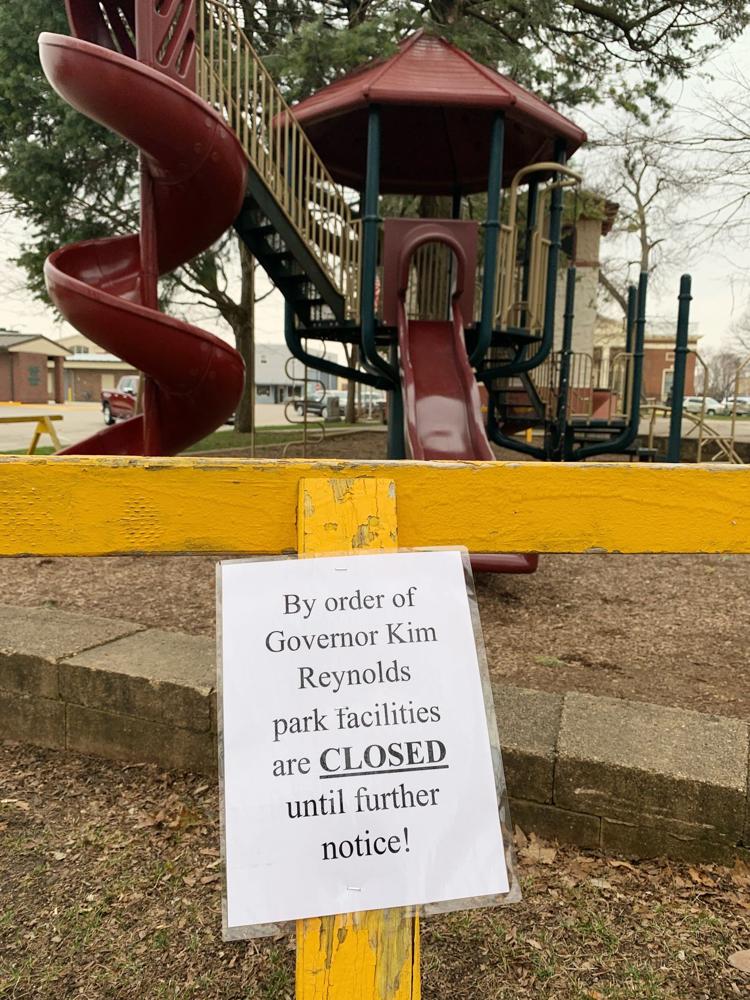 An unclear sentence spoken by Iowa Gov. Kim Reynolds at a press conference sent confusion through cities across the state on Monday.
"Today I'm ordering additional businesses and establishments to close through April 30," Reynolds said during the press conference. "Including malls, social and fraternal clubs, bingo halls, bowling alleys, pool halls, arcades, amusement parks, libraries, museums, zoos, skating rinks and parks, outdoor and indoor playgrounds or children's play centers, tobacco and vaping stores, racetracks, toy, gaming, music, instrument and movie stores and campgrounds."
However, the governor's proclamation lists that "roller or ice skating rinks and skate parks" will be closed, not "parks." (Find the full proclamation here.)
Governor's office clarifies: She is closing skate parks and playgrounds, not all parks.

— Brianne Pfannenstiel (@brianneDMR) April 6, 2020
A tweet from politics reporter Brianne Pfannenstiel at The Des Moines Register clarified the governor's proclamation: "Governor's office clarifies: She is closing skate parks and playgrounds, not all parks."
The City of Iowa Falls was preparing to close all public parks in response to the  to the press conference when it learned that the governor's proclamation did not require the closure of parks - just playgrounds and skate parks. The city put up signs closing playgrounds on Monday, and closed the skate park. All city trails remain open. 
Other area communities handled the proclamation differently. The City of Radcliffe closed its parks, while the City of Ackley closed just its playgrounds - not all parks.
While playgrounds and skate parks are closed across the state and the governor continues to stress social distancing - complete with the threat that people who gather in groups of more than 10 could face a misdemeanor charge - Reynolds also used Monday's press conference to promote getting outside as a form of stress relief.
"Enjoy outdoor activities responsibly," the governor said. "Get outside - it's important for your physician and mental well being. But again, maintain social distancing of six feet between yourself and others and don't gather in groups of more than 10 people."